Why Iggy Azalea and Lizzo Are Feuding
A lot happened in the celebrity world on Sept. 30. The Sussexes fueled pregnancy rumors. Justin and Hailey Bieber had their second wedding. And Miley Cyrus seemingly shaded Liam Hemsworth (again).
By the end of the day, many of us were flat-out exhausted from it all and rushed to bed. But while you were (probably) sleeping, Iggy Azalea and Lizzo exchanged heated words on Twitter. Here's what happened.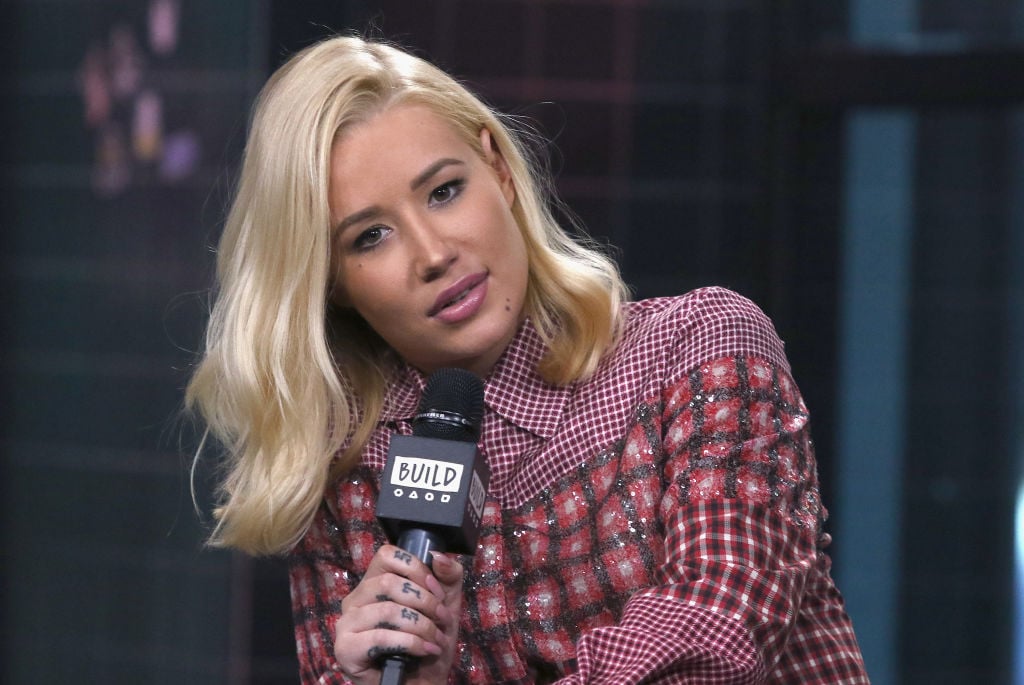 Lizzo wants Iggy Azalea's throne on the charts
On Sept. 30, Lizzo told fans on Twitter to keep streaming "Truth Hurts," which is the No. 1 song on the Billboard 100 for the fifth consecutive week, so that she could break the record for the longest-running No. 1 by a female rapper.
Iggy Azalea's 2014 hit "Fancy," which features Charli XCX, currently has the spot after spending seven consecutive weeks on the chart.
"YALL… IF WE KEEP THIS UP FOR 2 MORE WEEKS… TRUTH HURTS COULD BE THE LONGEST FEMALE RAP #1 OF ALL TIME….. RIGHT NOW ITS 'FANCY' CAN WE DO IT?!" Lizzo tweeted.
She added, "*Fancy is a BOP and my homie @charli_xcx is genius on it (STREAM CHARLI- HER NEW ALBUM NOW)." 
Iggy Azalea responds
It appears that the "Sally Walker" rapper did not appreciate how Lizzo celebrated Charli XCX but failed to mention her, especially considering that "Fancy" is her song.
She seemed to respond to the message in a since-deleted tweet that said, "I could have SWORN I was the one rapping that song but okay…"
Iggy Azalea then urged her followers to stream Shawn Mendes and Camila Cabello's "Señorita," which has the No. 2 spot behind "Truth Hurts." She also switched her Twitter display name to "IGGY AZALEA stream señorita" and changed her profile photo to a picture of the singers.
But she didn't stop there
She went on to accuse the "Juice" crooner and Charli XCX of trolling. 
"Lizzo is A TROLL. Charli is A TROLL," Iggy Azalea wrote in a follow-up tweet. "Y'all the only ones who miss the gag every time."
Social media broke into a frenzy, with one person tweeting, "Omg, the girls are fighting." But then Iggy Azalea downplayed the tweets.
"Trust me. You know when I'm actually dragging someone, Like when I dragged wendy last week. Im mean," she tweeted. "This ain't that, I just saw y'all upset over nothing so I ran with the joke YOU provided me with. It's all in good fun."
In September, Iggy Azalea slammed Wendy Williams over comments the host made during a "Hot Topics" segment on her eponymous daytime television show.
While discussing the rapper's music, Williams forgot her name, referring to her as an "Australian girl with [a] fake body." In response, Iggy Azalea made fun of William's struggles with addiction.
"Who's the crack head in the half way house with the gossip show thing?," she tweeted.
Yikes.
As of writing, Lizzo has not commented on Iggy Azalea's tweets. But we'll keep you posted if she does.