Why Is BTS Afraid of Singing With Too Much English?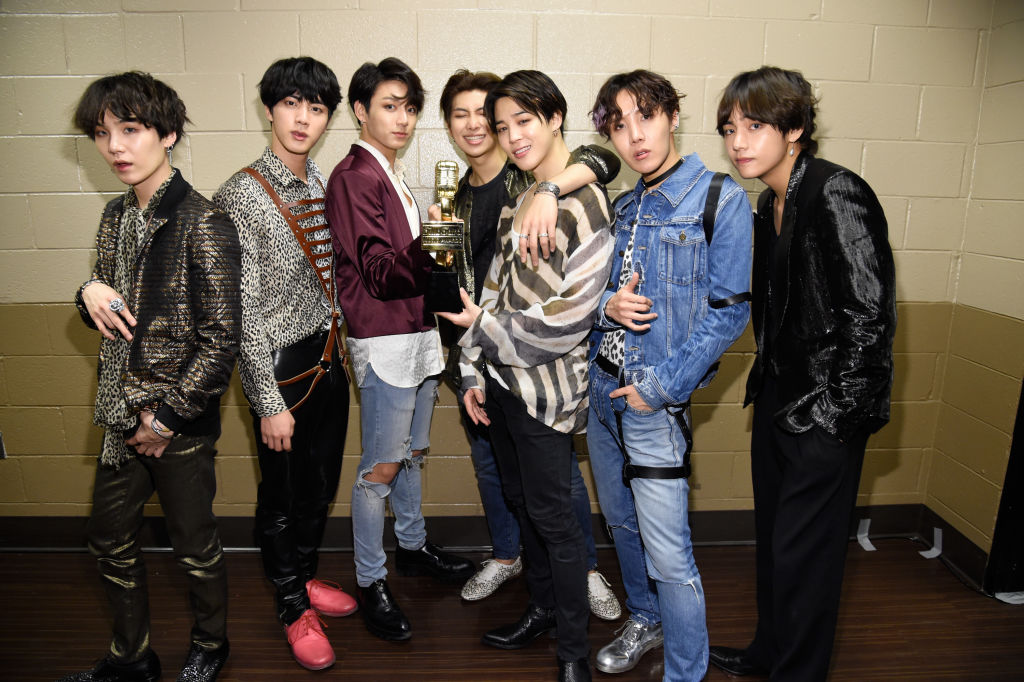 BTS is currently the biggest boy band in the world, which is surprising to some people because the group does not often sing in English. Many of their most popular songs are mainly in Korean.
While a lot of onlookers believe that BTS could achieve even more success if they switch to singing entirely in English, the members have revealed that they are afraid of doing that. So why exactly is BTS afraid of singing in English? Read on below to find out.
Can the members of BTS speak English?
The boys of BTS do know English, but they each have varying levels of fluency. They have been putting in a lot of effort to study English since they began gaining international recognition in 2017, and most of them have shown that they can understand what is said in interviews here and there, though they usually answer in Korean.
However, RM – the leader of the group – is the only person who actually speaks English fluently. He has been acting as a representative for the group whenever they talk to foreign press. During most interviews, RM can often be seen translating back and forth between Korean and English.
Does BTS have any songs in English?
Some of BTS's recent singles – like "Boy With Luv (featuring Halsey)" and "Heartbeat" – have a lot more English lyrics than their previous releases, but BTS has never released a song entirely in English.
That said, they have recorded full English tracks before. In October 2018, they provided vocals to DJ Steve Aoki's song "Waste It On Me" where they only sing in English. Member V also recently released a song called "Winter Bear" that has only English lyrics.
Still, outside of those two songs, it's extremely rare to see BTS sing entirely in English.
Why is BTS afraid of singing in English?
It does not look like there is anything stopping BTS from recording an English song if they wanted to, but they have simply chosen to continue singing in Korean. This is because singing in Korean is what makes BTS who they are.
RM once shared with Entertainment Weekly: "We don't want to change our identity or our genuineness to get the number one. Like if we sing suddenly in full English, and change all these other things, then that's not BTS."
He also added that BTS will continue to work hard for their fans and be the best they can, but " if we couldn't get number one or number five, that's okay."
Can BTS ever get a viral hit song?
Despite the fact that BTS can outsell artists like Taylor Swift, Ariana Grande, and the Jonas Brothers in America, they have never had a hit single that captivated the country and made people pay attention to them. This is, of course, because most of their releases are in Korean, which keeps them from getting as much radio airplay as other popular singers.
However, songs like Luis Fonsi's "Despacito" and Psy's "Gangnam Style" have shown that American audiences can consume music that is not in English, and Steve Aoki believes that BTS could be behind the next non-English single to go viral in America.
"I think it's 100 percent possible that a song sung entirely in Korean could crack the top of the Hot 100," Aoki said to Entertainment Weekly. "I firmly believe that, and I really firmly believe that BTS can be the group that can do that. It's going to pave the way for a lot of other groups, which they've already been doing—and when that happens, we're all gonna celebrate."