Why Is Craig Conover From 'Southern Charm' Continuing to Paint One Fingernail?
Craig Conover from Southern Charm is taking his one blue fingernail initiative into an official capacity as the textile entrepreneur has become an ambassador for the organization, Polished Man.
Fans wondered why one of Conover's fingernails was painted blue when he appeared on the first episode of season six. Conover and the cast said nothing about it during the episode. But later Conover took to Instagram to explain what the initiative was about.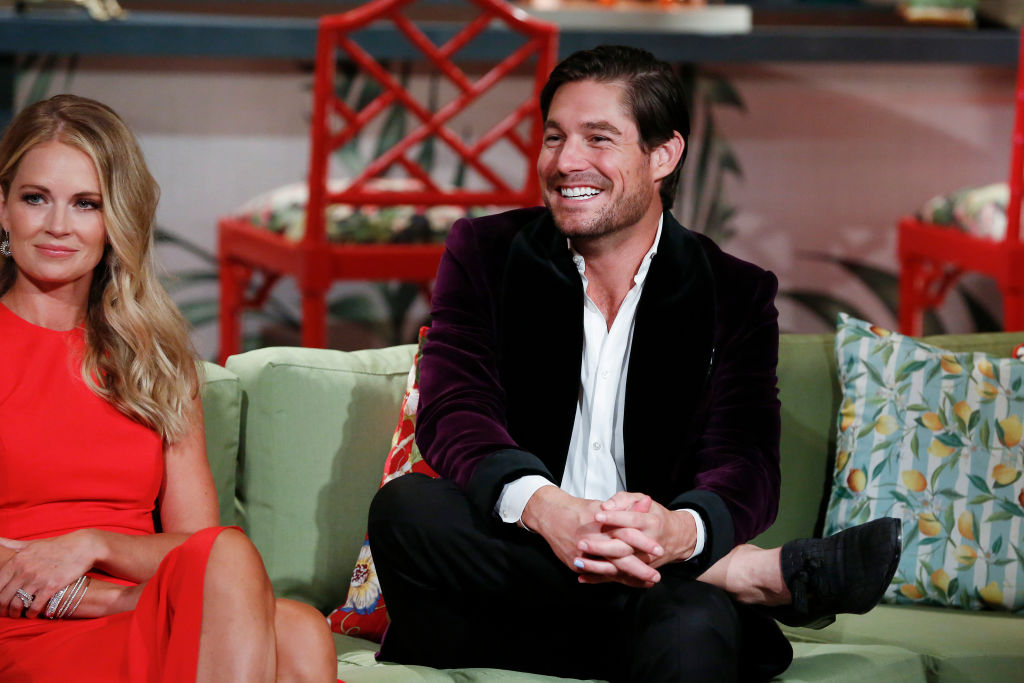 He continued throughout the year to paint the single nail blue and ultimately became an ambassador for Polished Man. "I'm honored to be an ambassador for @PolishedMan 2019. As you all know, I've been painting one of my nails for the past year as a commitment to helping children around the world," he shared. So, what is Polished Man?
Polished nails spark conversations
Conover continued his post, adding polished nails can spark conversations. Indeed, fans were buzzing about Conover's nail after Southern Charm kicked off.
"Polished nails spark conversations, those conversations lead to donations, and those donations go to trauma recovery and prevention for children all over the world," he continued in his post. He added, "If you'd like to join me this October, learn more, or would like to make a donation, click the link in my [Instagram] profile."  
On his donation page, Conover shared why he is fundraising for Polished Man. "I'm fundraising for YGAP's Polished Man 2019 campaign because I believe we can create a world in which no child suffers from violence. I'm doing this for the 1 child who dies every 5 minutes as a result of violence," he shared. Adding, "I'm doing this because it's the right thing to do. Please make a donation and help support this worthy cause. With your help, we can make Polished Man 2019 the biggest year yet!"
What is Polished Man?
Conover champions causes that benefit those in need. His company Sewing Down South recently donated $20,000 to restoration and recovery efforts in the Bahamas. So a cause aimed to protect children from domestic violence touched Conover's heart.
Polished Man donations directly help children impacted by domestic violence. "Funds raised through Polished Man are channelled into trauma prevention and trauma recovery programs for children who are at risk of or have suffered violence," according to Conover's fundraising site. The organization selected the month of October to "challenge all men and women to paint their fingernails."
Adding, "Fingernails that spark conversations." Plus, "Conversations that inspires donations." The organization urges others with a similar passion to get involved. "Joining Polished Man is easyand the help that your awareness and fundraising can provide is invaluable to the children we help around the world," according to the site.
The story behind Polished Man
Founder Elliot Costello shared his story about how painting a single fingernail became the symbol for the company. After a visit to Hagar International in Cambodia, he met a child named Thea. The girl painted all of Costello's nails blue and drew a heart on his palm.
Costello later learned the reason Thea was being cared for by Hagar was because she was abused for years by the director of her previous orphanage. As a result, Costello painted one of his nails blue to remind him of her suffering.