Why is David Eason's New Knife Business Causing So Much Controversy?
Jenelle Evans and David Eason have turned their interests away from reality TV and are now eyeing entrepreneurship. Evans has been working on launching a makeup line in recent months, and now Eason is allegedly planning a knife making business. The goals are lofty ones, but things wouldn't be normal for the couple if there wasn't some shady business and controversy swirling around them. Eason's new business, which hasn't even gotten off the ground yet is already receiving plenty of hate from fans, and the reason is intense.
David Eason's business name already belongs to a blacksmith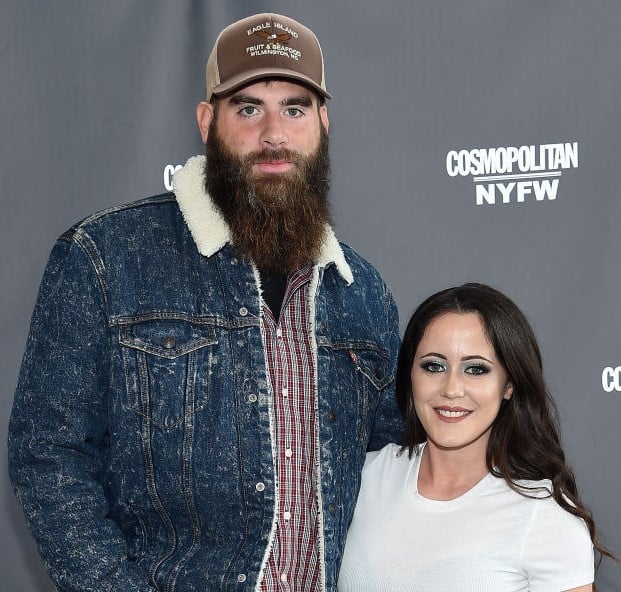 Eason's knife making business is disturbing on several different levels. Should a man who admitted to killing a defenseless dog start making weapons? While he's undoubtedly in his rights to do so, it's absolutely in poor taste. While some fans have taken offense to the new business for that reason, others have a more concrete complaint. Eason's business name matches that of an existing blacksmith working out of Texas, according to Pop Culture.
Eason showed up, once again, on Instagram under a new name. This page isn't personal, though. The profile is for his budding knife making business. While the father of three has only made one blade so far, he's already named his Instagram page Black River Forge. The problem with the name came to light when fans searched for the business and found a page leading back to a blacksmith cooperative in Texas.
Don't worry, Jenelle Evans thinks it's totally okay
Evans came to her husband's defense once again. When fans pointed out that he was clearly ripping off the name, Evans insisted that Eason has no plans on using the "Black River Forge" name for his actual business. She alleged that he was using the name for Instagram only. She went on to claim that Eason already has a trademarked name ready to go when the business goes live.
If Eason does have an already trademarked name for this new business, why wouldn't he be using it on his Instagram page? After all, Eason seems to have every desire to sell knives. He's allegedly setting up an Etsy page and will be uploading videos on YouTube to promote the new business. Anyone with any business savvy at all would be building the brand with the actual brand name from the get-go. That's not happening here, though.
The Texas business owner is looking into the matter
Concerned fans flooded the Facebook page for the official Black River Forge company. Several fans informed the owners that another person was using the business name, and it was unlikely to reflect well on them. The owner replied, stating that they would be looking into it.
The actual owners of Black River Forge, however, don't seem to be fans of reality TV. The cooperative, apparently, is not aware of who David Eason is. Fans are convinced that once they type Eason's name into a search engine, they'll take the steps necessary to shut the situation down. After all, no business, no matter how small, wants to be associated with someone best known for killing a French bulldog.