Why Is Everyone Convinced Khloe Kardashian Had a Nose Job?
The Kardashian family and plastic surgery seem to go hand in hand. Although the sisters have denied most of the rumors surrounding the cosmetic procedures they've reportedly had done, it doesn't stop a lot of fans and internet commentators from constantly speculating.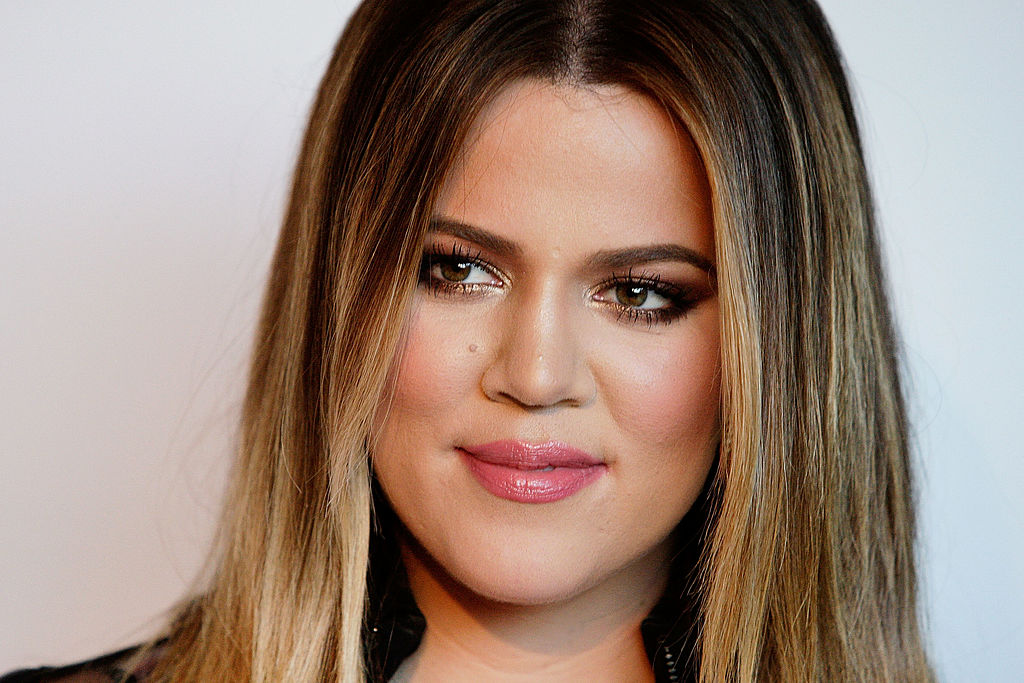 Recently there are reports that it seems Khloe Kardashian might have altered her appearance dramatically with a nose job. Why do people think that and is it actually true? Let's look at what we know.
Khloe Kardashian once said that she was open to getting a nose job
Last year, Khloe Kardashian turned a lot of heads when she posted a photo on Instagram where her nose was rather thin – a contrast to how it normally looked. Fans began wondering if this was the work of a nose job, but Khloe denied the rumors and gave all the credit for her thinner nose to makeup.
"One day I think I'll get one because I think about it every day," she said. "But I'm scared so, for now, it's all about contour."
Khloe Kardashian also shared in an interview with Cosmopolitan in 2016 that, while she is scared of going under the knife, she doesn't think plastic surgery is as big of a deal as people make it out to be.
"I think plastic surgery should be viewed almost like makeup, because we're all putting on a f*cking mask basically every day anyway. When you dye your hair, you're changing who you are, and I don't think there's anything wrong with that. I think people should get plastic surgery or fillers or lasers or whatever if they want it—that should be your own personal decision."
Fans think Khloe Kardashian really went under the knife this time
Khloe Kardashian recently appeared on Laura Wasser's Divorce Sucks! podcast and people couldn't help but notice that something has changed in her appearance (namely, her nose) once again.
A user on Twitter posted a photo of Khloe from the podcast session alongside those from years ago and said: "Looks like someone got another new nose!! I wondered why she has been hiding for the past 2 weeks!"
Hollywood Life also reported they talked with three different plastic surgeons to hear their thoughts on this issue and the doctors all unanimously agreed that Khloe Kardashian's new nose is only possible via surgery.
Has Khloe Kardashian had other plastic surgery procedures done?
Aside from her nose, a few other parts of Khloe Kardashian's body has received scrutiny for possibly not being natural.
In the past few years, Khloe has lost a significant amount of weight. She used to call herself "the fat sister" in her family, but Khloe has slimmed down dramatically and even has her own TV show to help other people lose weight as well. While Khloe claims her new body is 100% dieting and working out, some people believe she might have also had help from either a tummy tuck procedure or liposuction.
However, Khloe has denied these rumors. "I find it disgusting but maybe a compliment that I'm being accused of getting Lipo done. I work out 5 days a week. I bust my ass," she tweeted.
There have also been speculations that Khloe might have had work done on her butt as well, but like her sister Kim who has been dealing with this rumor since day one, Khloe claims that her butt is very much authentic.
Nevertheless, there is one procedure that Khloe has admitted to. She once shared that she tried getting lip fillers years ago, but she had a bad experience and would never do it again. "It did not work for me," Khloe said. "I looked crazy…My face was so f*cked I had to go and get this whole thing dissolved… It was a bummer and now I'm afraid to do it again. And I'm almost like, I swear things are still in my face."