Why Is Everyone Talking About Ariana Grande's New Music Video?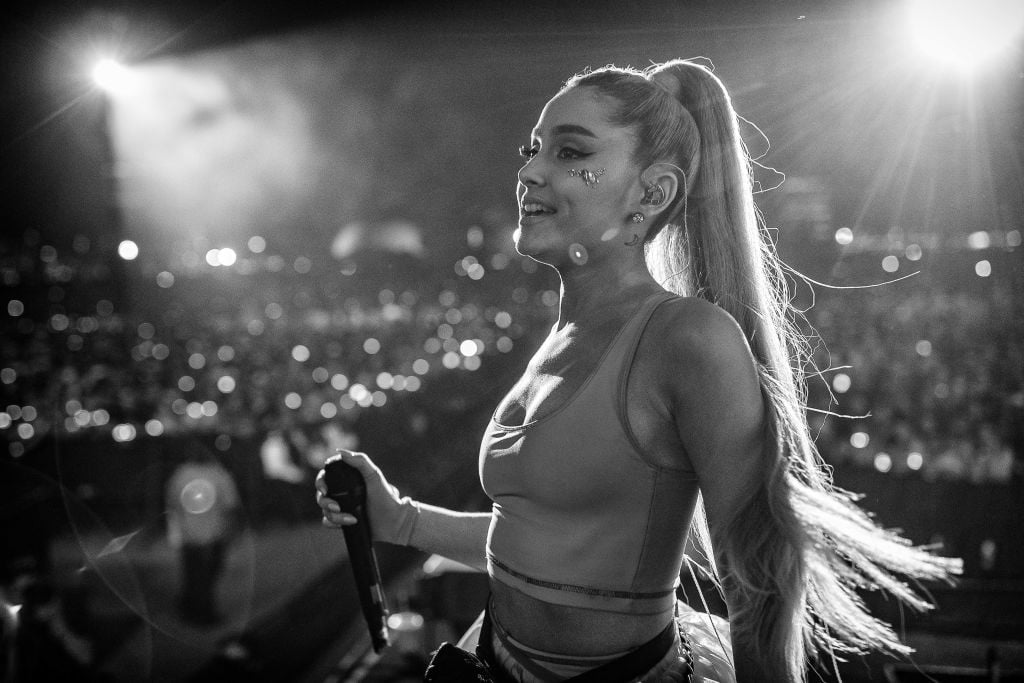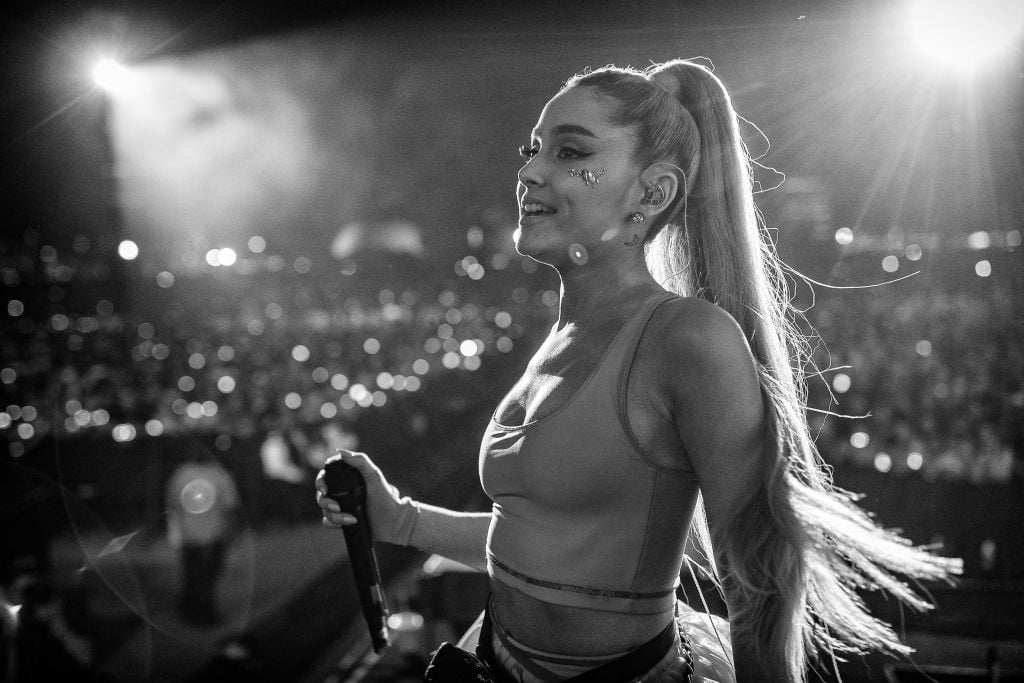 Just when you thought Ariana Grande couldn't generate any more buzz for her new album Sweetener, she upped the stakes. Her music video for the album's single, "thank u, next" broke records for views on Vevo and YouTube. It's consistently been a hot topic in the news since dropping on November 30th. Grande pulled out all the stops for the video, with layers of homages and cameos that you have to see to believe.
Grande gives nods to popular teen movies
As Grande's video director revealed, Ariana Grande first envisioned the "thank u, next" video as a romantic comedy come to life. Grande wanted the video to embody the sass, appeal, and humor of all the iconic movies that shaped the lives of her fans.
The music video features recreations of scenes from Bring it On, Mean Girls, 13 Going on 30, and Legally Blonde. Grande dressed up as the female leads from each of those films. The montage includes such classic moments as Grande playing Elle Woods from Legally Blonde, running on a treadmill just like in the original film. But Grande didn't stop at just acting out the parts herself – she wanted some of the original players there as well.
Which celebrities appear in the 'thank u, next' video?
Calling in favors from some of her celebrity friends, Grande was able to add some exciting cameos to the "thank u, next" music video. Jennifer Coolidge from Legally Blonde made an appearance as her nail tech character from the film, Jonathan Bennett from Mean Girls had a walk-on role, and Stefanie Drummond, also from Mean Girls, has a hilarious speaking part.
Grande also enlisted iconic celebrity mom Kris Jenner to play the part of her mom, Joan Grande. Jenner spoofs her "momager" image, as she videotapes the Christmas performance scene straight out of Mean Girls, wearing a pink tracksuit that is oh so very Regina George.
Some of Grande's personal friends appear in the video as well, including singer Troye Sivan and Grande backup dancer Scott Nicholson.
Song lyrics reveal Grande's heartbreak
Fans can always count on Grande revealing her personal life in new and intriguing ways through her song lyrics, and this video was no exception. "Thank u, next" opens with Grande listing her exes, and how each of them inspired her in different ways.
She refers to her late ex-boyfriend Mac Miller, who died of a drug overdose earlier in 2018, calling him an "angel," and to her most recent ex, Pete Davidson, professing how thankful she is for all of their influences in her life. This might disappoint those who expected Grande to throw shade or make petty digs at her former romantic partners, but as Grande confessed in an interview earlier this month, she doesn't endorse anything but love and positivity.
What's next for Ariana Grande?
The diminutive singer is currently making the rounds to late night talk shows, promoting her album Sweetener. All the positive feedback for the "thank u, next" video is boosting the song even higher on the charts and giving Grande an even larger platform to reach her fans.
In December 2018, Grande received Billboard's Woman of the Year Award. In her acceptance speech, Grande was positive, in spite of the difficult experiences in her personal life within the past year, and stated that she was looking forward to embracing whatever comes her way. There's no doubt about it- Ariana Grande has proven that there are no limits to her creativity and inventiveness.