Why Is Gwen Stefani Leaving 'The Voice'? Nick Jonas Steps In to Replace Her
Gwen Stefani is leaving The Voice and her fans have some questions… mostly, why is she calling it quits? With Nick Jonas announced as her replacement, many are left wondering why she's moving on.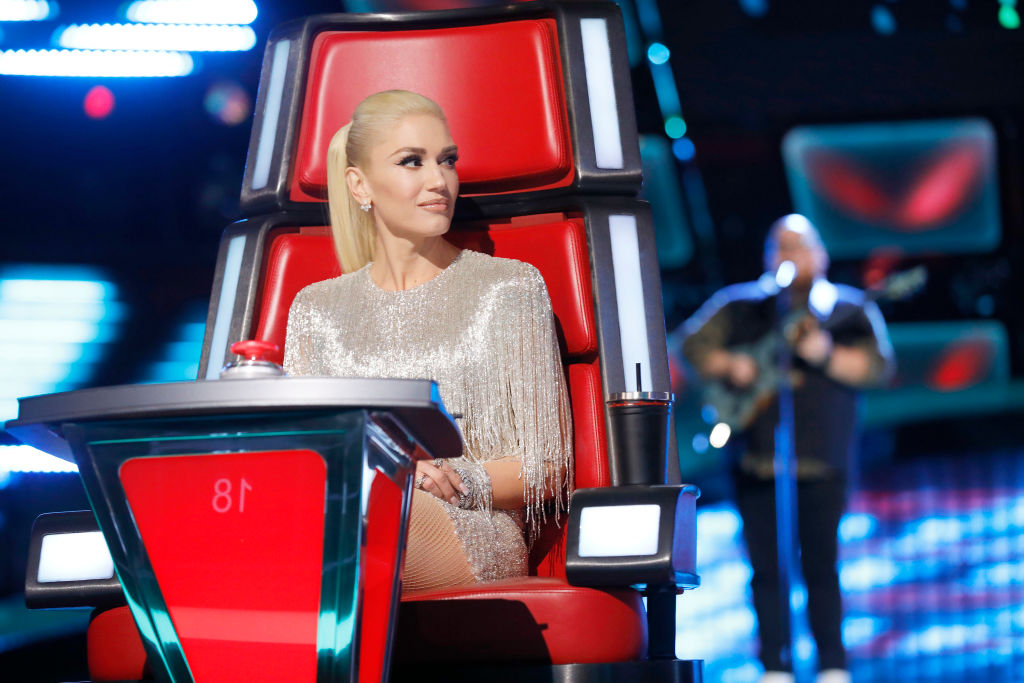 Gwen Stefani won't be returning in 2020
Stefani just returned to The Voice for season 17, so her fans were shocked that she won't return next year, but it's actually not that big of a surprise.
According to ET, Stefani's "absence is part of the show's usual process of rotating coaches each season, in order to allow some of the big-name stars to continue maintaining their music careers."
Stefani has got a lot on her plate, anyway, as she plans to resume her Just a Girl residency in Las Vegas in February and May 2020, which is when The Voice airs.
Nick Jonas is joining The Voice
Stefani moving on makes way for a new face in the red spinny chair — Jonas — whose schedule opens up at that time, with his tour with the Jonas Brothers ending in February.
The big announcement that Jonas is joining season 18 of The Voice as a coach went down during an appearance on The Ellen DeGeneres Show and his fellow coaches were in on the news.
Blake Shelton, Kelly Clarkson, and John Legend welcomed Jonas in a clip, with Shelton remarking: "Nick Jonas! How you doing, buddy? I heard that you're going to be a new coach on The Voice and I wanted to, first of all, say congratulations, I guess. But second of all, I wanted to voice some concerns that I have. I'm going to have to look through the rules because this is my TV show. I'm not even sure if you're old enough to be a coach on The Voice, but I'm certain that you're going to get your butt kicked buddy."
Clarkson had a different approach, saying: "Kelly here! I just want to say congratulations. I do definitely feel like the two Texans should maybe team up and form an alliance. I'm just saying."
Legend thought teaming up was the move, noting: "Nick Jonas! It's John Legend, your new co-worker. Welcome to The Voice. Our mission is to destroy Blake Shelton. We have to form an alliance — me, you, Kelly. We team up, we beat Blake, nothing else matters. Deal? I'll see you soon." 
Jonas said after the clip, "I am so excited about this… You're basically the first people I've told, so thank you for being a part of this special moment for me." He added: "Just to be clear, Blake, I'm going to kick your ass. I think Kelly's point about forming an alliance might make sense, and John, I love you, but we need a side conversation to figure some things out."
Will Stefani return to The Voice?
This may not be the end of the road for Stefani on the talent show, as she's been known to come and go on The Voice, serving as a coach on seasons 7, 9, and 12, before she returned in season 17.
She recently shared with ET that having a booked schedule makes her feel "alive," noting: "I didn't expect to be doing [the Vegas show] and The Voice at the same time. I just feel like I'm alive in a way I've never been before, because I have to be! Because doing both is a lot."