Why Is Gwyneth Paltrow so Clueless About Marvel Movies?
It's all too easy to crack on Gwyneth Paltrow, what with her Goop and all – especially those infamous jade eggs.
Now some people are wondering if the products she hawks are messing with her memory, because she seems to get Marvel movies confused all the time, not knowing who people are or if she's in this MCU movie or that. It's easy to point and laugh, but people really shouldn't.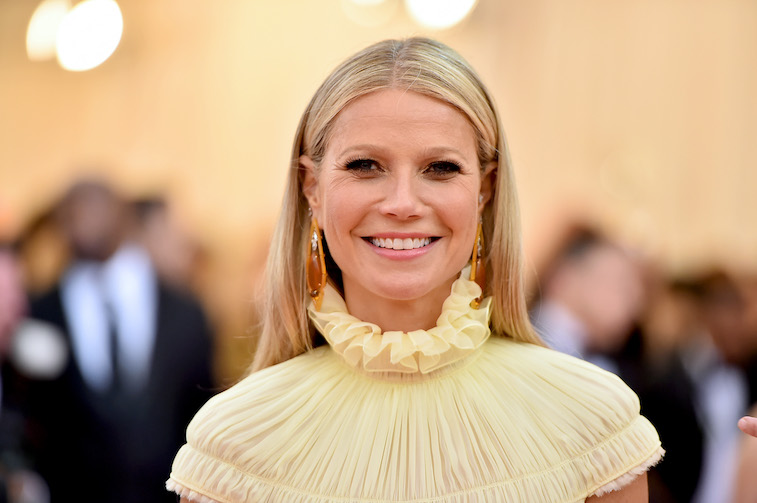 What did Gwyneth Paltrow forget?
There are at least three documented instances of Paltrow not knowing something about a Marvel movie she appeared in. One involved her and Iron Man director Jon Favreau on a cooking show, where Favreau mentioned they appeared together in Spider-Man: Homecoming.
Paltrow thought this was wrong, because she was in Avengers. Favreau had to correct her correction. Paltrow says OMG and so does the internet.
In a second incident, reported by MovieWeb, Marvel's Kevin Feige told this story:
"Gwyneth Paltrow [was] asking why Sam Jackson was there, and the other actors [were] jumping in saying, 'What are you talking about? He's Nick Fury! You've been in movies with him.' But it was really something special."
And there was still another lapse with Bucky Barnes/Winter Soldier actor Sebastian Stan, who says he has been introduced to her on three different occasions. She was even filmed asking her publicist who the Captain America star was.
This has become so prevalent that if you type "Gwyneth Paltrow" into Google, one of the suggested third words is "memory."
Paltrow has been in seven MCU movies
https://www.youtube.com/watch?v=taKQd3yWSno
Taken at face value, these stories make Paltrow seem ditzy at best. This is the woman who won an Oscar for Shakespeare in Love? This is the woman who is supposed to make us believe that she could tame Tony Stark?
However, we should go easy on Paltrow for a couple of different reasons. Marvel's shroud of secrecy gets so tangled, they tend to confuse a lot of people. Brie Larson shot her parts of Endgame before Captain Marvel, so she didn't even have a clear idea of what her powers were at first.
Marvel often doesn't give actors a whole screenplay, but the pages that are relevant to their characters. So they're not always sure what's being filmed when/
Second of all, audiences should remember that Paltrow was at the MCU at the very beginning, starting with the first Iron Man, before Marvel Studios became the all-consuming juggernaut they are today. With Favreau and Robert Downey Jr., she helped set the template for this universe that so many people obsess over, and that counts for a lot.
Without her, Tony Stark's fate would not have hit as hard as it did.
What else is Paltrow doing?
For the record, the Marvel movies she has appeared in are the three Iron Man movies, Spider-Man: Homecoming, and the Avengers movies except Age of Ultron. Given the finality of Tony Stark's story, we can probably expect her to be done with the MCU. And even if she isn't, she won't have to worry about appearing with Spider-Man again.
Aside from the Marvel movies, Paltrow has been relatively inactive on the big or small screens, but that's about to change. She will next be seen in the Netflix series The Politician, produced by Ryan Murphy, whom Paltrow worked with on several episodes of Glee.
In fact, her real-life husband is Brad Falchuk, one of the co-creators of Glee.
Paltrow plays Georgina Hobart, the mother of the central character, an ambitious high school student played by Ben Platt of Dear Evan Hansen fame. The co-stars include Jessica Lange, Zoey Deutch and Lucy Boynton. It premieres September 27.