Why Is Jennifer Aniston Facing so Many Rumors About Dating Her Co-Stars?
Jennifer Aniston is one of Hollywood's most famous actresses. She is widely known for playing Rachel Green on the sitcom Friends, but her resume includes a large number of iconic films as well, such as The Break-Up (2006), He's Just Not That Into You (2009), Horrible Bosses (2011), and Murder Mystery (2019).
Since Jennifer Aniston extremely popular, it's not surprising that many people are interested in her love life. These days the 50-year-old actress is single, but there are often rumors of her dating her co-stars.
So what exactly is going on? Why do these rumors keep popping up and could any of them be true? Here's what we know.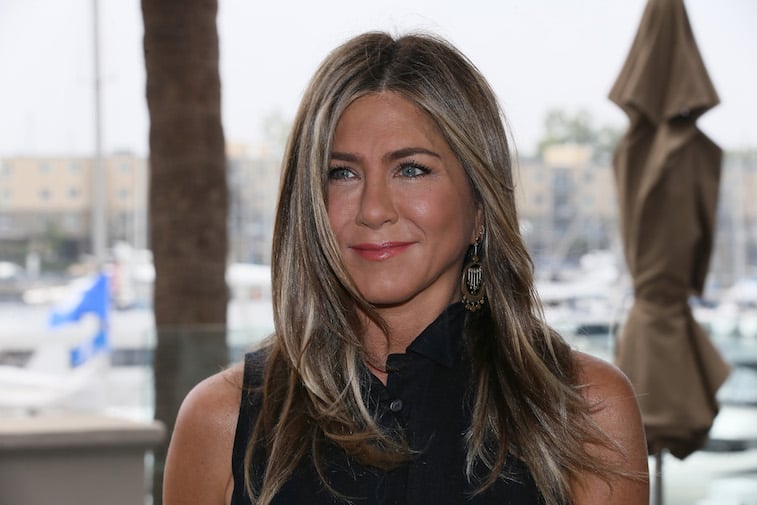 Who has Jennifer Aniston been rumored to be dating?
There are a number of men Jennifer Aniston has been linked to in gossip columns.
Her latest movie, Murder Mystery, recently came out, so some of her co-stars from this film are the subject of speculation. Woman's Day has said on one occasion that she was getting close to David Walliams. On another, the outlet reported that she could be dating Danny Boon.
Meanwhile, Life & Style shared last month that Jennifer Aniston was "more than friends" with her co-star Billy Crudup on the set of their upcoming series The Morning Show.
Earlier this year, Life & Style also said that Jennifer Aniston was developing feelings for Jason Bateman, who she has worked with on movies such as The Switch (2010) and Office Christmas Party (2016).
Finally, NW reported in January that Jennifer Aniston would like to re-connect with her Friends co-star Matt LeBlanc, preferably with a Friends reunion.
Could any of these rumors about Aniston be true?
While some of these rumors might sound juicy, Gossip Cop debunked all of them as simply fabricated with no real evidence. Some of these co-stars are also currently in relationships and Jennifer Aniston does not seem to be interested in breaking anyone up.
A source told People that Aniston is not looking for love at the moment as she is "genuinely happy and fulfilled by her work right now" and "there just hasn't been time for her to focus on [dating]."
"If something comes into her life, that's fine, but she is not sitting on the edge of her seat," the source continued.
Why are there so many rumors about Aniston dating her co-stars?
Despite the fact that Jennifer Aniston is clearly not dating anyone, rumors of her romancing with co-stars always seem to pop up because she is famous and people are often curious about her love life.
Ever since Aniston married Brad Pitt in 2000, the media has followed her every move. However, whenever there is nothing new to report on, rumors will get made up anyway in order to sell magazines and clicks.
Additionally, drama always gets everyone talking, so some outlets will take things further and try to create feuds even when there are none. For example, Life & Style reported that when Jennifer Aniston got close with Billy Crudup, his wife Naomi Watts sent "spies" to watch over them on the set of The Morning Show.
However, a source told Gossip Cop that Aniston and Crudup are actually very professional towards each other and Watts does not worry about the two of them at all.
In another instance, Life & Style linked Jennifer Aniston to Jason Bateman despite the fact that the actor is currently married with two daughters. Yet, a spokesperson for Aniston told Gossip Cop that the rumor is false. Not to mention, Aniston and Bateman's wife, Amanda Anka, are actually friends and still on good terms at the time that the report came out.