Why Is Lizzo Repeatedly Getting Naked on Instagram?
Lizzo has been making waves in the music industry this past year and attracting fans left and right with her catchy songs. While many people know Lizzo for her hit singles, her body has been the subject of conversations as well.
It's clear that Lizzo does not look like most other female stars on the chart — and that's a huge win for inclusivity and the body positivity movement. Even so, that has not stopped the 31-year-old from baring it all on the internet.
Anyone who follows Lizzo on social media will know that she is not shy about getting naked in front of the camera. The rapper has stepped up her nudity lately, with back-to-back posts of herself in the nude. But a lot of fans might be wondering: why does she do it? Here's what we know.
Lizzo recently posted a video and photos of herself without clothes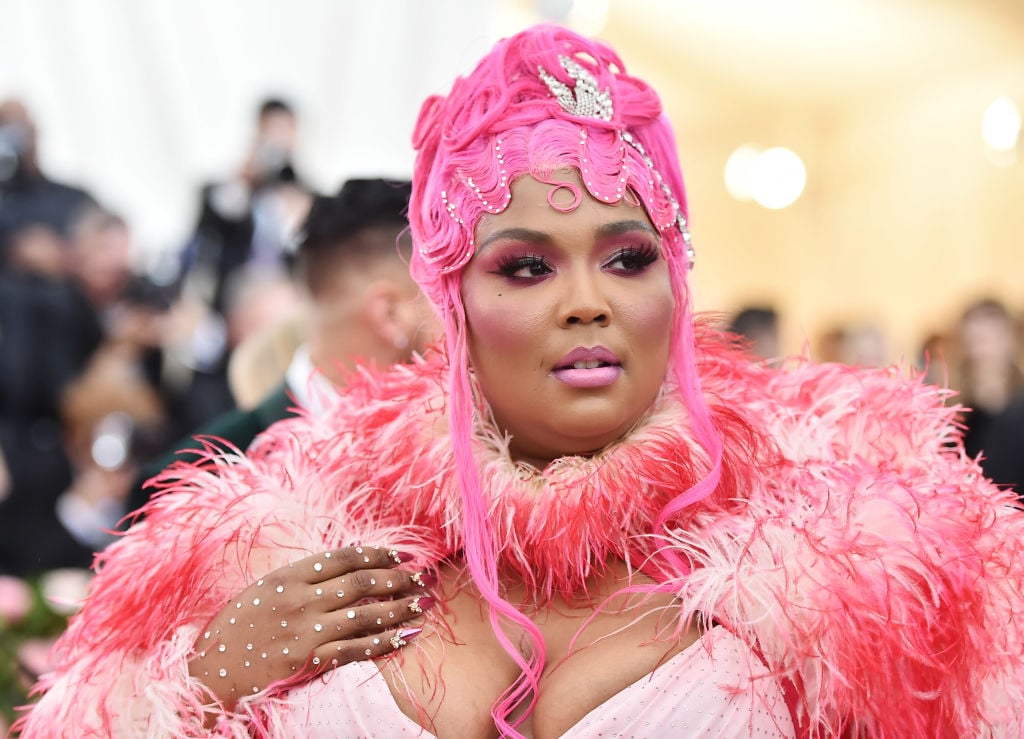 Earlier in December, Lizzo stunned her followers with a video that showed her kneeling on a couch without clothes on. The songstress had her long hair strategically cover her breasts and wrote in the caption: "Omw…"
She also shared three photos of her on the same couch in various positions. This time, she captioned the post with "Paint me like ya French b*tch," referencing a famous line from the film Titanic.
Lizzo is no stranger to posting barely-there photos of herself. She has been known to show off various parts of her body many times on social media.
For example, just a few weeks ago, she shared a picture of her uncovered backside on Instagram. Back in September, Lizzo also posted a video of herself covering her breasts with her arm, writing in the caption: "Got to cuddle some puppies."
Lizzo revealed that she struggled with body image in her youth
Lizzo seems like a very confident woman nowadays, but she has admitted that the journey to accepting herself was not easy. In fact, when Lizzo was younger, the narrow beauty ideals that she saw in the media, which usually consisted of thin, white women, took a toll on her mental health.
She shared: "I would watch things on television and look at magazines and I would not see myself. When you don't see yourself, you think something is wrong with you… I think that took a bigger toll on me, psychologically, growing up than what anyone could have said to me."
Over time, Lizzo learned to find love in the parts of herself that she initially did not like. For instance, she learned that just because the media often equates beauty with thinness does not mean that it is true.
"I can be healthy and be fat," she said. "I can be beautiful and be fat. I can be beautiful and all of those things. And I think it's because I learned to actually look all of my insecurities in the face, call them by their name, and fall in love with them."
Lizzo has been an influential spokesperson for body positivity
Today, Lizzo is one of the biggest artists in showbiz. As a result, she now can be a source of inspiration for other women who are looking for people like them in the media.
The fact that she openly flaunts her body the same way many thin women have done is also very empowering for many fans to see. In a sense, Lizzo is challenging social norms and helping to set a new standard of beauty. In fact, Lizzo herself has credited the internet for allowing different people to define beauty, not just a select few who work in the fashion industry.
However, Lizzo also asks for onlookers to understand some double standards that already exist in society. She has often decried those who call her "brave" for showing off her body, pointing out that thin women are usually never subjected to such comments.
"When people look at my body and be like, 'Oh my God, she's so brave,' it's like, 'No, I'm not.' I'm just fine. I'm just me. I'm just sexy," Lizzo said. "I don't like it when people think it's hard for me to see myself as beautiful. I don't like it when people are shocked that I'm doing it."