Why Is Meghan Markle Using a Mood Board for Her Baby's Nursery?
One of the most exciting parts about preparing to welcome a new baby is decorating the nursery. Every parent or parent-to-be knows the joy of deciding on a theme, a color scheme, and diving into all the elements of what makes the baby's room the perfect little sanctuary. When your baby is royal, there's even more pressure for perfection, as Duchess of Sussex Meghan Markle and her husband Prince Harry might be discovering.
With their baby due later this spring, and a brand-new house to prepare as well, the royal pair is hard at work to make sure their baby's room is fit for a little prince or princess.
What type of nursery are Harry and Meghan designing?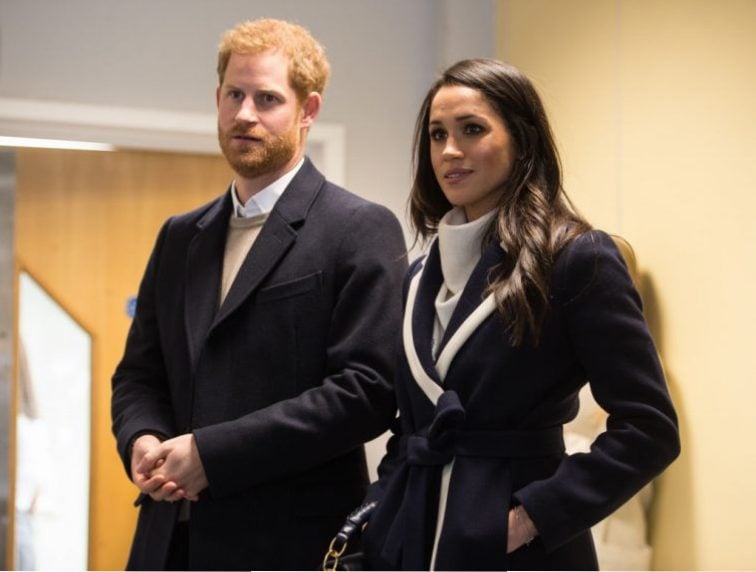 Meghan Markle is well known to be environmentally conscious and socially aware. With this in mind, she and Prince Harry are reportedly designing the nursery to be as environmentally-friendly as possible, including utilizing a vegan paint infused with the calming scent of eucalyptus oil on the walls. Meghan Markle is a huge fan of interior design and is surely throwing herself into every aspect of their new house, Frogmore Cottage.
Prince Harry is having a substantial effect on the design, as well – the Prince loves technology, and is going to ensure that the baby's room has every modern convenience, including the ability to control everything in the room from his smartphone.
The nursery will reportedly be gender-neutral, as the pair does not yet know whether the baby is a boy or girl. In line with the Duchess of Sussex's modern sensibilities (and her fashion-forward personality), their rumored color palette for the nursery are soft, muted shades of grey and white. These sleek colors can be dressed up or down with pops of color once the baby arrives, and goes well beyond the traditional baby colors of yellow or green.
How does Meghan Markle keep track of all these ideas? The Duchess of Sussex is rumored to utilize a mood board to save all of the couple's ideas for their new home as well as, specifically, the baby nursery.
What is a mood board?
Meghan's growing baby bump #royalbaby. Pic by @PAImages @aaronchown pic.twitter.com/ncfQEPIYWg

— PA Royal Reporters (@PARoyal) January 14, 2019
A mood board is a large board that is used as a collage. When planning a design project, the designer could pin photos to the board, bits of cloth, cuttings from magazines, or any other random object that evokes the emotion or theme the designer likes and wants to represent in the room. In the case of Meghan Markle, her mood board likely includes everything from their plans for childproof, high-security windows for the nursery to pictures of the perfect stuffed animals for the nursery shelves.
Meghan Markle might us the mood board to help with the baby's name
Another thing that Meghan Markle might be brainstorming – the perfect name for her soon-to-arrive little one. While the gender is not yet known, the couple likely has a few favorite names at the top of the list already. The public is already throwing their picks in the hat, with voting already taking place as to the baby name that Prince Harry and Duchess Meghan will end up choosing. The top contenders based on the popular vote are Alice, Elizabeth, and Victoria for a baby girl (with Diana also being a favorite, after Prince Harry's late mother) and Alexander, Arthur, and Albert being the top picks for a baby boy.
Hopefully, the world will soon get to enjoy a small peek at Prince Harry and Duchess Meghan's royal nursery when the couple moves into their updated residence in Frogmore Cottage. In late April/early May 2019, their new baby will make its long-awaited arrival, and everyone all over the world will be able to indulge their royal baby fever!