Why Is No One Speaking to RHOBH Lisa Vanderpump?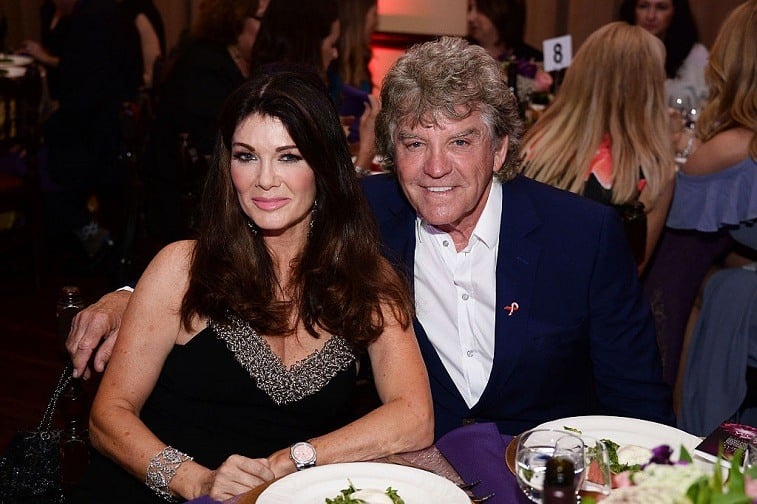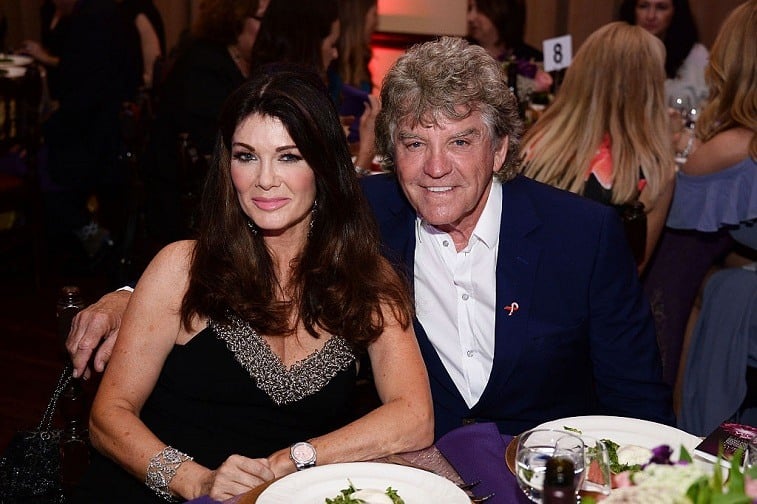 Season nine of The Real Housewives of Beverly Hills hasn't started yet and drama has begun in 90210. Rumblings are that one cast member, Lisa Vanderpump is on the outs with just about everyone, with the exception of newcomer, Denise Richards, US Weekly reports.
None of the ladies will shoot with Vanderpump and the only reason Denise Richards will, is because she's new, an insider source told US Weekly. "She's feeling this all out because she's a newbie and is still adjusting to the insanity whereas the other women are more comfortable with each other," the third source tells Us. "[Richards] like a fish out of water. She's harmless and sweet but does not know her place yet."
So what happened between Vanderpump and–well–everyone?
Season 9 is going to be on fire
Some well-placed breadcrumbs provide some clues that the upcoming season is going to be explosive.
Plus cast member, Kyle Richards told US Weekly: It's been a really outrageous season, from, like, literally the get-go. Usually, it's like catching up, it picks up — this was like, 'Bam,' out of the gate, I don't even know, we've never had a season like this before. It's been a very wild and crazy ride so far. You never know what's going to happen next around here."
Vanderpump isn't part of Camille Grammer's wedding
She seems to be a "no-show" at RHOBH alum, Camille Grammer's Hawaiian wedding to David C. Meyer. One piece of evidence is the Instagram image Kyle Richards posted of the RHOBH team, sans Vanderpump. Also, Grammer told Bravo's The Daily Dish Vanderpump vyed for a bridesmaid position, but it wasn't happening. "I think Lisa Vanderpump has been angling at it, but I'm not sure. Lisa and I have had our ups and downs, even though I adore her, but there's probably another Housewife that I think that is more worthy and has been closer to me as a friend over the years … so we'll see."
Vanderpump is not planning to attend the wedding, even as a guest, US Weekly confirmed.
She's also been iced out of other events
Vanderpump is either opting out or being uninvited to a number of Real Housewives events. First cast members Lisa Rinna and Erika Girardi said Vanderpump refused to participate in the group shot, according to US Weekly. Then, was a no-show during a few concerts where the entire cast (but Vanderpump) attended.
She clashed with this cast member over a dog
RHOBH cast member, Dorit Kemsley adopted a dog from Vanderpump's rescue organization, but then dumped the pup at another shelter days later, Celebrity Insider reports. Kemsley asserts the dog nipped at her children so she took the puppy to a shelter. When Vanderpump found out she was furious and was reportedly crying and angry during a trip to the Bahamas with the ladies.
Eventually, Vanderpump recovered the dog, but the damage was done. Kemsley received death threats from animal lovers once news broke, US Weekly reports. Richards claims the whole incident never happened.
This may have fractured a close friendship
Vanderpump's husband Ken Todd and Richards got into a screaming match after a party, according to US Weekly. A source told US Weekly Todd told Richards she, "would never be allowed in their house again." Why the fight? The only clue is Vanderpump was caught in a lie and the more she ignores what is happening the more tensions build.
"There have been numerous attempts from the other cast members to reach out to [Vanderpump] and they have gone unanswered," a source told US Weekly. "The women feel like Lisa doesn't want to face them and confront the situation. She has kept her distance and now that's creating more problems with the cast." However, another source told US Weekly that it is the other way around. And that the cast is not talking to her.
Richards drops this hint
Fans are trying to shame the cast for "bullying" Vanderpump. But Richards advises fans to hold tight before making judgments about the situation. In an Instagram post where the ladies attended a Boy George concert, Richards commented on a suggestion that the group was going against Vanderpump. "Nobody has ganged up on anyone. Wait and watch…"
Questions still remain. What lie did Vanderpump tell? Who is icing out whom and what really happened with the Vanderpump rescue dog?
Check out The Cheat Sheet on Facebook!