Why Is Pete Davidson Still Struggling After His Breakup With Ariana Grande?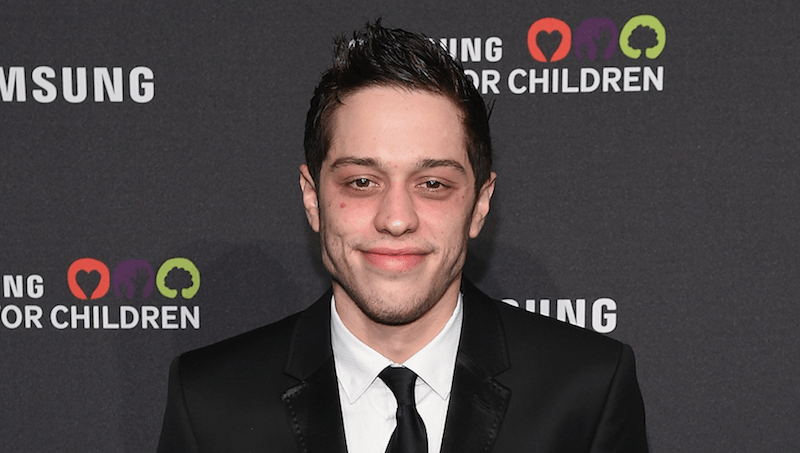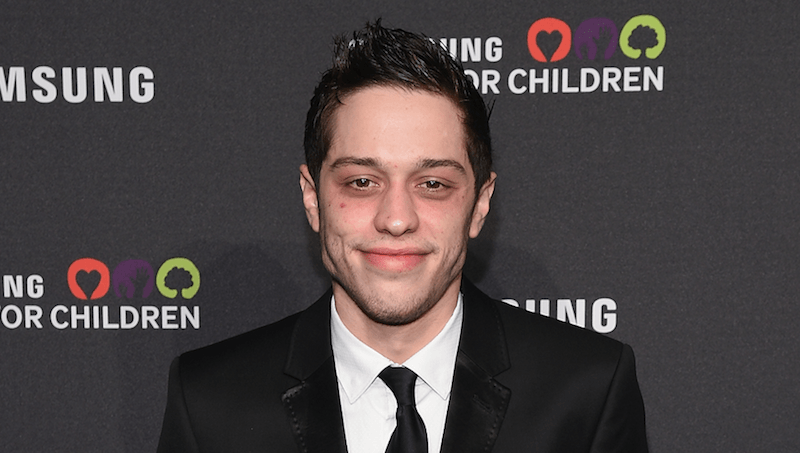 Pete Davidson and Ariana Grande's whirlwind romance and recent breakup took fans on a rollercoaster ride in more ways than one. Social media followers became obsessed with the couple's relationship, which often led to contentious posts and comments.
Both Davidson and Grande spoke out about the amount of Internet hate they received in the past. The Saturday Night Live comedian only recently eased his way back online after social media anger and hatred became extreme. In July he deleted all of his Instagram images and said, "No, there's nothing wrong," on his Instagram story, E News reports. "No, nothing happened. No, there's nothing cryptic about anything. I just don't wanna be on Instagram anymore. Or any social media platform." Davidson also received death threats, "Yeah I got a death threat," he told Howard Stern. "Someone wanted to shoot me in the face, because she's so hot."
Although Davidson returned to social media after his breakup with Grande, he's still struggling. He candidly shared what is occurring, plus Grande reminds fans to "be gentle" with her former love.
Davidson deals with mental illness
While many people would have the relationship blues after a big breakup, Davidson also has to manage borderline personality disorder. He discussed his diagnosis with Marc Maron on Maron's WTF podcast in 2017. "I found out I have BPD, which is borderline personality disorder," Entertainment Weekly reports. "One of my psychiatrists [diagnosed me]. He was always saying before this big meltdown, 'You're probably bipolar or borderline, we're just going to have to figure it out.'"
He also deals with Crohn's disease too, which prompted excessive marijuana use. He found marijuana helped to relieve symptoms but ended up having to go to rehab for it twice, Teen Vogue reports.  "The last few years have been real rough with me. I took all these mental health classes and really spent a lot of time getting me good," he said.
Which makes online hate much worse
https://www.instagram.com/p/Bq7wFi9gjOH/
Internet trolls are hard enough, but a breakup and health issues can make life impossible. Davidson finally made a statement on Instagram about what he's been dealing with and that he's trying to stay strong.
Davidson felt the need to post publicly after an incident while dining at a restaurant, People reports. Apparently, a waiter put on the song, Thank You Next and started to film Davidson. "It's just ridiculous and mean," a source told People. "His feelings were genuine and hers seem to be just part of some plot point."
"The whole story is not out there and people are bullying Pete for something that is not his fault," the source told People. "This is definitely bullying, her fans are continuously bullying him. He has a mental illness and no one seems to care about that."
Grande tells fans to be 'gentler'
Grande posted to her Instagram story and reminded fans to cool it on Davidson. "I know u already know this but i feel i need to remind my fans to please be gentler with others. I really don't endorse anything but forgiveness and positivity. i care deeply about pete and his health."
"I'm asking you to please be gentler with others, even on the internet. i've learned thru my own mistakes not to be reactive on socials so i do understand," Grande added. "but you truly don't know what anybody is experiencing ever. regardless of what they choose to display on social media or how they may appear in public. i can promise u that."
Grande finishes with, "So please let whatever point you're trying to make go," and she loves him.
Check out The Cheat Sheet on Facebook!