Why Is Queen Elizabeth Throwing a Huge Party for Prince Charles?
Everyone loves when the Royal family holds an event or attends an engagement! Fans and photographers line up to see all of the glitz and glamour, such as what the royal family members will be wearing, their jewelry, and any other important details. With the special reception that will be taking place at Buckingham Palace on March 5, fans have marked their calendars so that they can catch a glimpse of Kate, Meghan, and of course, Queen Elizabeth II.
What is the reception for?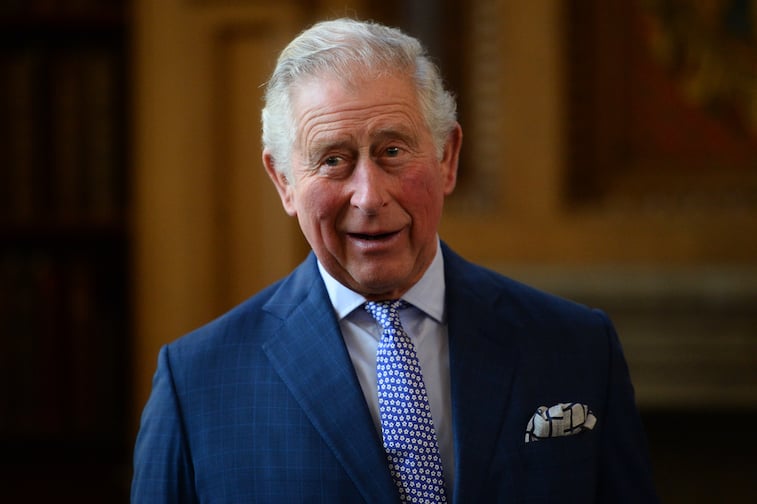 The event is being hosted by Queen Elizabeth, and it's taking place in order to celebrate the 50th anniversary of Charles' investiture as Prince of Wales. Those who are expected to attend in addition to Meghan and Kate are, of course, Princes William and Harry, Camilla, Duchess of Cornwall, and Anne, Princess Royal. It is sure to be quite a spectacular reception, as Prince Charles has reached quite a milestone in his life and work as a member of the royal family. While the outfits that the family members wear surely will be nothing short of amazing, fans should not expect to see the women wear tiaras to the daytime party.
What are royal parties typically like?
Many events are hosted at Buckingham Palace, and they are all extravagant in their own way. With food prepared by palace chefs, there is usually quite the spread, and everything is organized just perfectly. We are sure that Queen Elizabeth wouldn't have it any other way! Her frequent garden parties are the least formal of them all, with a more relaxed atmosphere and an opportunity for the family members to mingle with guests and enjoy themselves. 
This is the first time that William, Kate, Meghan, and Harry will be together in months
Amid rumors of a royal feud, this will be the first time in several months that the Duke and Duchess of Cambridge and the Duke and Duchess of Sussex will be together. It remains to be seen as to if there will any tension between Meghan and Kate, or if they will be chatting and laughing as they have done in the past. Hopefully, any tension between them is long gone, and they can all have a wonderful time at the upcoming reception. Fortunately, is said that Kate is being extremely supportive of Meghan as she enters the final stages of her pregnancy. The last few weeks are difficult, and Kate can certainly relate, having gone through it three times herself. Looks like the royal sisters in law support each other no matter what!
What else will happen at the event?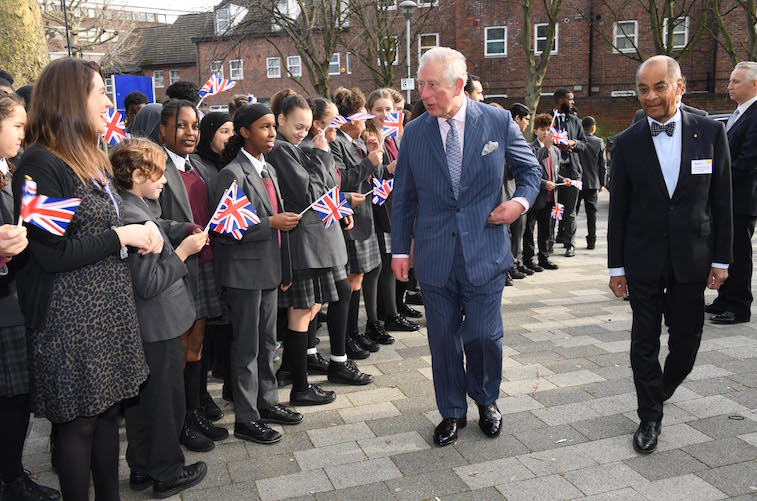 The event is sure to be emotional for a few members of the family, as they look back at Prince Charles' 50 years of hard work and dedication! The queen is no doubt extremely proud of her oldest son, and William and Harry look up their father with great respect and admiration. It is expected that a speech will be given by the Archbishop of Canterbury, and representatives from the many charities that Prince Charles is involved with will also be attending the party. One of the main highlights will be the display of the investiture regalia worn by the Prince 50 years ago.
The guests will be treated to a musical performance
The music at the event will be just lovely, with a performance in the ballroom at Buckingham Palace. The performance will be given by students at the Royal Welsh College of Music and Drama, which is close to Prince Charles' heart. He is sure to be honored that the event is taking place to acknowledge this important time in his life, and the country is certainly grateful for the many years of service that the Prince of Wales has provided!