Why Is the 'Frozen' Soundtrack Outselling Every Other Album?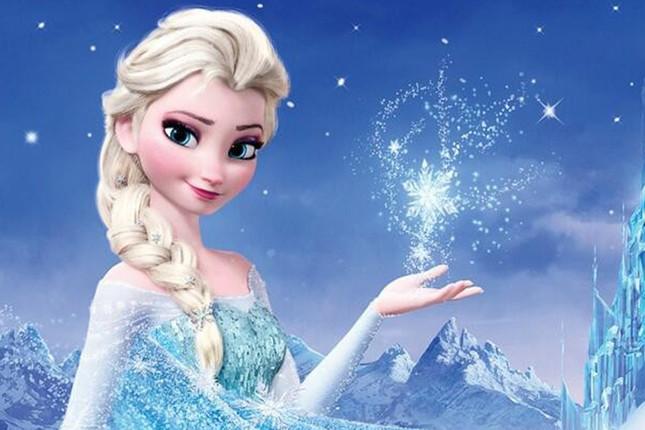 Nielsen SoundScan has released the data for the top-selling albums of the first half of the year, and predictably, the soundtrack for the Disney animated movie Frozen tops the list, having sold 2.69 million copies during the first six months of 2014, according to Billboard.
Frozen has become a massive global phenomenon, with the song "Let It Go" earning an Academy Award and the film itself making history as the highest-grossing animated film of all time. Worldwide, Frozen grossed $1.26 billion during its run in theaters, according to figures from Box Office Mojo, as audiences couldn't get enough of Disney's return to its classic style of animated film.
The second highest-selling album, Beyonce's self-titled record, which she released as a surprise at the end of last year, sold 702,000 copies. That's a discrepancy of almost 2 million between the first and second biggest-selling albums thus far this year, showing not even Queen Bey could top America's obsession with Frozen. Country singer Eric Church came in third, selling 642,000 copies of his album The Outsiders. Teen alternative pop sensation Lorde sold an additional 641,000 of her debut Pure Heroine, and Coldplay sold 589,000 copies of Chris Martin's breakup album Ghost Stories. Filling out the top 10 were the compilation Now 49, Luke Bryan's Crash My Party, Katy Perry's PRISM, and Now 50.
It's no news that albums just aren't selling like they used to, but the recent rise in popularity of online-based music streaming services like Spotify has further diminished sales. In 2013, for the first time since Apple opened the iTunes Store 10 years previous, digital downloads fell versus the previous year. Streaming services offer customers access to a huge catalog of material for a monthly fee, meaning people can have access to whatever they want whenever they want, rather than having to buy albums.
Illegal downloading is of course still a big problem that the music industry is facing, but Nielsen SoundScan's data tracking album sales will likely become more irrelevant as streaming continues to grow as a preferred format for music listening. Just because people might not have purchased as many copies of Beyonce as they did Frozen doesn't mean they weren't listening to it on Spotify or Pandora or iTunes Radio.
Frozen may have sold so well due to its appeal to both children and their parents, people not in the young adult age group that most often uses streaming services. Older people are more likely to buy an album than young adults, and Frozen being a family friendly movie is more motivation to buy the record as something for the whole family to enjoy.
Questions purposefully being avoided here include whether the fact that a Disney film soundtrack is the only thing that's managed to have decent sales recently indicates the end of the music industry as a whole, and whether this shows the decline of the overall taste of the American public to a point that has become so truly awful and generally apathetic about music that the music industry might as well pull the plug on itself.
Meanwhile, Frozen is still sitting at No. 5 on the Billboard 200 during its 32nd week on the charts.
More From Wall St. Cheat Sheet:
Follow Jacqueline on Twitter @Jacqui_WSCS
Want more great content like this? Sign up here to receive the best of Cheat Sheet delivered daily. No spam; just tailored content straight to your inbox.