Why Isn't 'Black Mirror' As Good As It Used to Be?
Once upon a time — but really, just a few years ago — Black Mirror was one of the most talked-about shows on TV. Hailed as The Twilight Zone but with a focus on technology and the future, the dark, often shocking series became an international hit. But a new season just came out, and fans aren't as excited as they once were. So what happened to the show?

It started off as U.K. program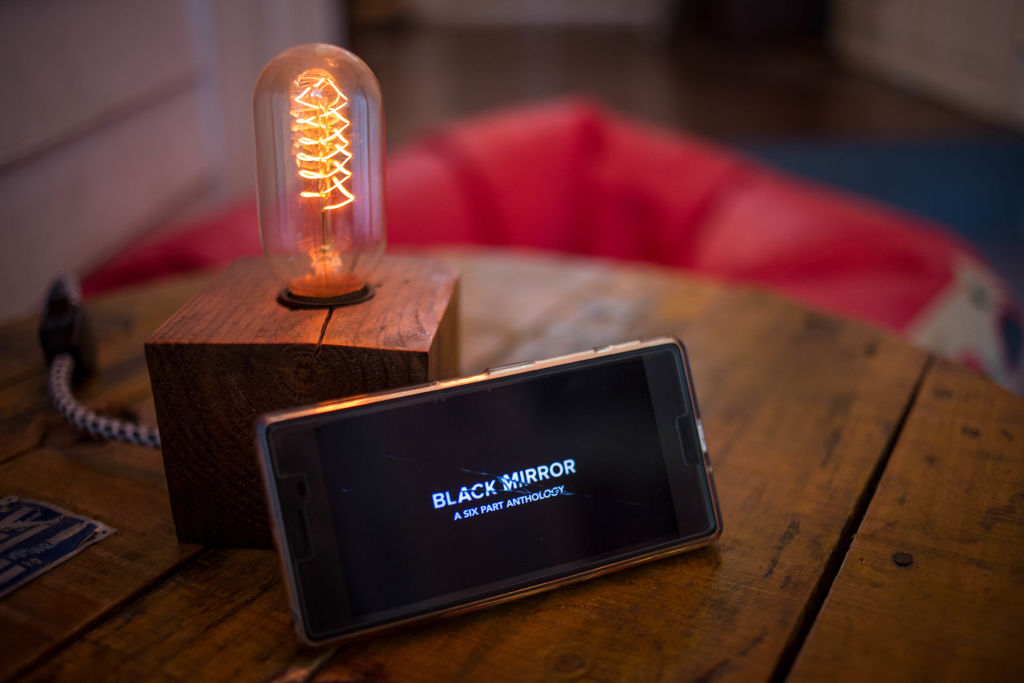 Black Mirror was created by British writer, producer, and presenter Charlie Brooker. He became famous for his "Wipe" TV series, which were meant to expose the underworkings of various industries. This was a perfect segue into his fictional work.

Brooker created the series, which aired on Channel 4, and has written (or co-written) nearly all of the episodes. The first three seasons aired in Dec. 2011, the second in Feb. 2013, and, finally a Christmas special in Dec. 2014. But then, the expensive yet popular show made a major move.

Netflix bought the rights to Black Mirror

Around the time the Christmas episode aired, Netflix purchased the streaming rights for the first two seasons, which naturally led to an increase in international viewership. Netflix then outbid Channel 4 for exclusive access to airing future episodes.

The streaming service commissioned 12 episodes, set to air over two seasons. These were Seasons 3 and 4, which were released in Oct. 2016 and Dec. 2017. There was a deliberate deviation from the past format, with increased variety added in regards to the tone and style of various episodes.

Was this the beginning of the end?

Several of the Seasons 3 and 4 episodes were very well-received, including "Nosedive," "Black Museum," "U.S.S. Callister," and "San Junipero," the last of which won two Emmys. However, there were a couple of misfires: "Crocodile," "Playtest," and "Arkangel" weren't hated per se, but many felt that they weren't of the caliber of the previous two seasons.

After Season 4, Netflix decided to try something different. In Dec. 2018, Black Mirror: Bandersnatch, an interactive film, was released. This unique approach allowed the viewer to participate in a Choose-Your-Own-Adventure story. But though the concept was fun, many found it to be a bit too meta and gimmicky.

Why are the seasons so short?

One thing that might be confusing to American or other national audiences is the three-episode season. In the U.S., networks encourage creators to pump out season after season, comprised of anywhere between 10 and 25 episodes each year. The UK system works differently, and so you see a lot more of what we would consider miniseries.

This is a format that the U.S., and especially Netflix and other streaming sites, have adopted. It allows the creators to really focus on the narrative when there isn't a weekly demand that you're expected to meet.

When it came to an international audience, the compromise of six episodes per season seemed fair. However, now Netflix has chosen to go back to the three-episode season format, perhaps in order to recapture the original success of Black Mirror.

Will there be more Black Mirror?

There's yet to be a critical consensus about Season 5 of Black Mirror, but the reviews are leaning more negative than in previous years. If this continues to be the case, Netflix, which already has more original content than it can possibly afford, may choose to bring the show to an end. After all, great series can't last forever.