Why Isn't Prince Charles' Wife Referred to as the Princess of Wales?
For most people, the official titles of the royal family seem to have little rhyme or reason. Why is one person referred to as duchess while another is called princess? And let's not even get into a discussion of hierarchy and why Prince William's son is more likely to ever see the throne than his Uncle Harry. But one question that is bound to perplex many is the title of Prince Charles' wife Camilla Parker Bowles. Why is it that his first wife, Diana Spencer was referred to as the Princess of Wales but his second wife is referred to as the Duchess of Cornwall?
Princess Diana was the people's princess
Throughout her time as Princess of Wales, Diana Spencer was loved by the people, both in the United Kingdom and worldwide. The princess had a way of being honest, compassionate, and giving. Her love for her children was evident, as was the love that she had for people around the globe. Her work bringing awareness to important issues like AIDS and landmines helped the princess build a connection with the people.
Although she was no longer a princess at the time of her death in 1997, Spencer was cherished by many. Her accident left the world in grief. To this day she is remembered as a wonderful princess, mother, and human being.
Prince Charles was seeing Camilla Parker Bowles while they were both still married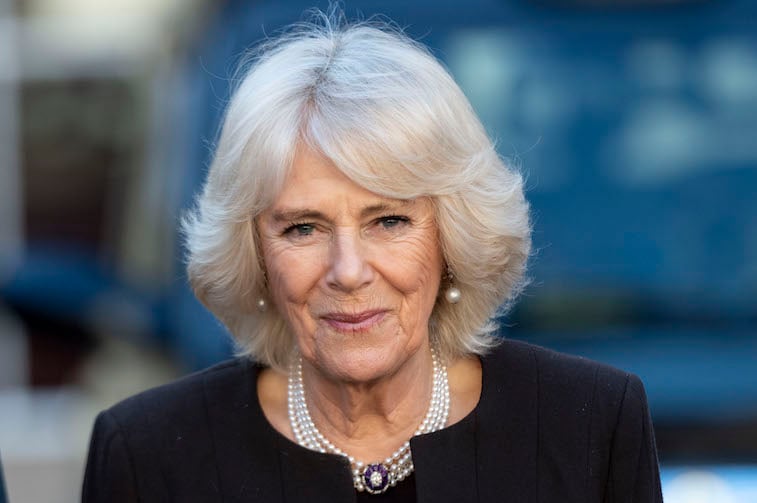 Prince Charles and his future wife met each other in 1971, before either one of them was married. However, Camilla Parker Bowles was seeing someone else and the prince moved on to Diana Spencer. But the connection was strong between the two and they remained friends after they each were married. Eventually, the friendship turned into a romantic relationship.
The prince's relationship with Camilla Parker Bowles brought a lot of controversy to the royal family. Camilla Parker Bowles was viewed as the other woman and the cause of the dissolution of the marriage of Prince Charles and Princess Diana. The affair led many people to develop a disdain towards the Prince's mistress and an even greater compassion for Princess Diana.
Camilla Parker Bowles is technically a princess
Upon marrying Prince Charles in 2005, Camilla Parker Bowles automatically inherited the title of her husband. This means that technically her royal title is Camilla, Princess of Wales. However, many historians feel that she goes by her other title, Duchess of Cornwall out of respect for Prince William and Prince Harry. Some also believe that public opinion has something to do with her title.
Kate and Meghan are Princesses as well
Given that they are each married to a prince, Kate Middleton and Meghan Markle are both technically princesses as well. So why don't they go by the royal title? Historians believe it is because Duchess Camilla Parker Bowles does not go by the title of Princess. It would not be proper for Kate Middleton and Meghan Markle to be princesses and Camilla Parker Bowles to be a duchess.
Upon marrying Prince William, many royal followers expected Kate Middleton to receive the title Princess William of Cornwall. So it came as a great disappointment when Kate Middleton and later Meghan Markle were given the duchess title.
Time will tell whether Camilla, Duchess of Cornwall will ever go by the title of queen. Though it is tradition for the wife of a King to be referred to as Princess Consort, many people believe that Prince Charles will not allow anything less than the title of queen for his wife. It stands to reason that once she is given her new title that Kate Middleton and Meghan Markle will officially be known as Princess Catherine and Princess Meghan.