Why it Took Robert Zemeckis So Long to Consider Directing Disney's Live-Action 'Pinocchio'
In summer 2019, Disney earned $2.7 billion worldwide with its live-action "reimaginings" of Aladdin and The Lion King. Is it any wonder then that the studio keeps dipping into its archives to keep profits up? As it turns out, fans of Disney's trip down memory lane have yet another project to look forward to.
Just this week, Variety reported that Oscar-winning filmmaker Robert Zemeckis (Forrest Gump) is in talks to direct Disney's live-action Pinocchio. The studio first told the story of a wooden puppet on a quest to become a "real boy" in the 1940 animated classic. Let's find out why it took Disney so long to get Zemeckis onboard.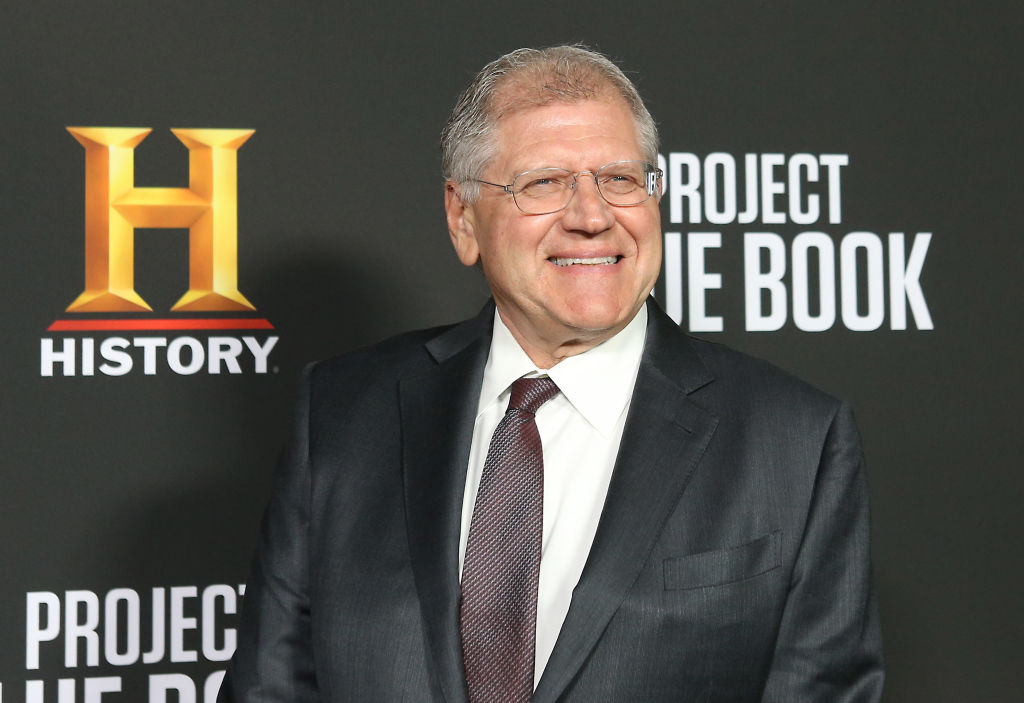 The road to Disney's new 'Pinocchio'
For a long while, it appeared that Paul King of Paddington fame would spearhead Pinocchio. However, the project stalled when King left for unknown reasons. Whether this bodes well for a King-led Paddington 3, it has left a window for Zemeckis to assume directing duties.
According to the report, Zemeckis was still wrapped up in work on The Witches, a remake of the 1990 film. Now that it is in post-production, the director is free to pursue a return to working with Disney. His last directorial effort for the studio was the 2009 motion-capture animated A Christmas Carol.
Although a deal isn't finalized, Zemeckis will next begin casting. Tom Hanks was at one point discussed for the role of Geppetto but passed. Now that his frequent collaborator — in addition to Forrest Gump, the pair made Castaway and The Polar Express together — is interested, perhaps Hank will reconsider.
Is Robert Zemeckis a good fit?
Earlier in his career, Zemeckis was on a hot streak. Throughout the 1980s and 1990s, he delivered beloved hits like Back to the Future, Who Framed Roger Rabbit and Death Becomes Her. However, in the 2000s and 2010s, Zemeckis has split his time between mo-cap films like The Polar Express and Beowulf and underperforming adult dramas like The Walk and Allied.
Certainly, the first half of Zemeckis' filmography has cemented his legacy. Yet, his inconsistent track record of late casts doubt on his ability to steer a mainstream hit to the numbers Disney expects. His last film, for example, was the disastrous Welcome to Marwen, which earned just $10 million at the box office.
Perhaps The Witches has given Zemeckis the chance to rekindle his knack for crackling blockbusters. Yet, delving head-on into another remake immediately thereafter — let alone the umpteenth Disney live-action one — might not be the best move.
More live-action Disney remakes coming soon
In the past few years, Disney has really ratcheted up the number of live-action remakes it has released. Fans and critics may be divided about which ones are most satisfying. But that isn't stopping the studio from stuffing its schedule with more.
Maleficent: Mistress of Evil just entered theaters, and Mulan's March 2020 release date is right around the corner. Beyond that, Emma Stone will play a punk-rock version of Cruella de Vil in, well, Cruella in 2021. Plus, new takes on The Sword in the Stone, Bambi and The Little Mermaid are among those in the works.
With any luck, Zemeckis and Pinocchio will be the perfect match of filmmaker and material. We'll be watching this one closely as the film makes its way into production.