Why It's Kevin Jonas' Turn in the Spotlight With the Kickoff of 'Happiness Begins'
What a year for the Jonas brothers. After their 2013 breakup, fans have been hoping (and wishing and praying) that the boys would reunite to bring back their musical magic, and they got their wish this year. With their new album Happiness Begins, documentary Chasing Happiness on Amazon Prime, multiple television appearances and tour kickoff, there are few places you can go without seeing or hearing about the beloved bro band. While Nick and Joe have often been at the forefront, it seems that oldest brother Kevin is now getting his chance to shine, and for many reasons that may have been overlooked in the past.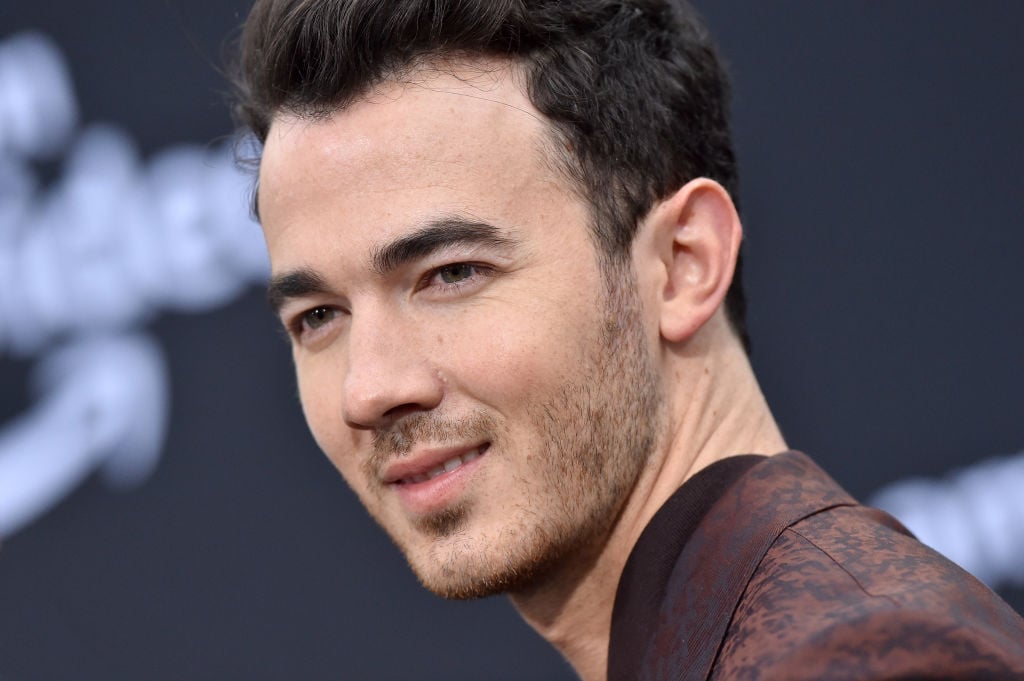 He's talented in more than just music
Kevin's vocals, stage presence, and guitar skills are all key to the Jonas brothers' success. He plays multiple instruments including lead guitar, rhythm guitar, and bass guitar, according to The Whisp, as well as the mandolin. Kevin also writes many of the group's songs along with his brothers.
What few may know is that after the brothers broke up in 2013, Kevin became a captain of industry with The Blu Market, an influencer marketing company where he started serving as co-CEO along with Steven Forkosh, according to Forbes. He also went into partnership with We Heart It, a video-sharing app.
In his interview with Forbes, he compared the music industry to entrepreneurship. "I've always had a passion for the tech industry and I like to help build interesting products," Kevin told Forbes. "Being in a band is very much like a startup. You start in a garage. You hope to get interest from investors, like a major record label. Once you get an investor on your side, you work your ass off building the product, like recording an album. And then you need to sell it, hope the audience likes it and ultimately buys it."
He can pull off being both charismatic and humble
Between his infamous S.O.S. dance, and his goofiness on Disney's Camp Rock and Jonas, Kevin's willingness to not take himself so seriously has endeared him to fans. Couple that with his movie-star good looks, and he's proven himself irresistible. People magazine took notice back in 2008, putting him on their coveted "Sexiest Man Alive" list before his brothers.
Naturally, Kevin acknowledged the recognition with modesty, telling People, "When I found out that I was given this honor, I was shocked… Are they sure they got the right person?"
Even in his self-deprecation, Kevin still knows he's cool. "I can walk into a room and make friends with anybody," he told People. "That confidence level is something I have." Not many people can pull off humility and self-assurance – but Kevin can.
He's a devoted family man
There has been a media storm focused on Nick's wedding(s) to actress Priyanka Chopra, and Joe's recent Vegas nuptials to Game of Throne's Sophie Turner. While Kevin technically isn't married to a 'celebrity,' he clearly sees wife Danielle as a superstar. For their ninth anniversary last December, Kevin said on an Instagram post, "I can't believe I have been lucky enough to call you my wife and best friend for 9 years. It feels like yesterday waiting at the end of an isle on a snow filled day in NY. The excitement and anticipation was taking over knowing I had found the love of my life and getting the opportunity to be the best version of myself for you every single day. I love you @daniellejonas to the moon and back. Happy anniversary!" Who wouldn't swoon over that?
The couple have two daughters, Alena, 5, and Valentina, 2, and they are clearly Kevin's number one fans. He recently posted a picture of his daughters on Instagram clapping along to a Jonas Brothers live concert at the Carnival of Happiness, commenting in the post, "seeing these girls made my night!" Fatherhood has brought a certain strength to him, where even his brother Joe commented in Chasing Happiness that having kids truly made Kevin into a leader, according to Popsugar.
So while we're rejoicing that our three favorite brothers are back on stage where they belong, many will be paying a little more attention to brother Kevin this time around.