Why It's No Surprise Gwen Stefani Is Leaving 'The Voice'
The news is out: Nick Jonas will replace Gwen Stefani as a first-time coach on season 18 of The Voice. Nick Jonas hyped up his fanbase — sprinkling clues on Twitter in close succession — before the eventual reveal. While fans of The Jonas Brothers frontman are thrilled to see him sit in the coveted red swivel chair, people are also surprised that Stefani — so soon after joining the team — will be bidding the show farewell again.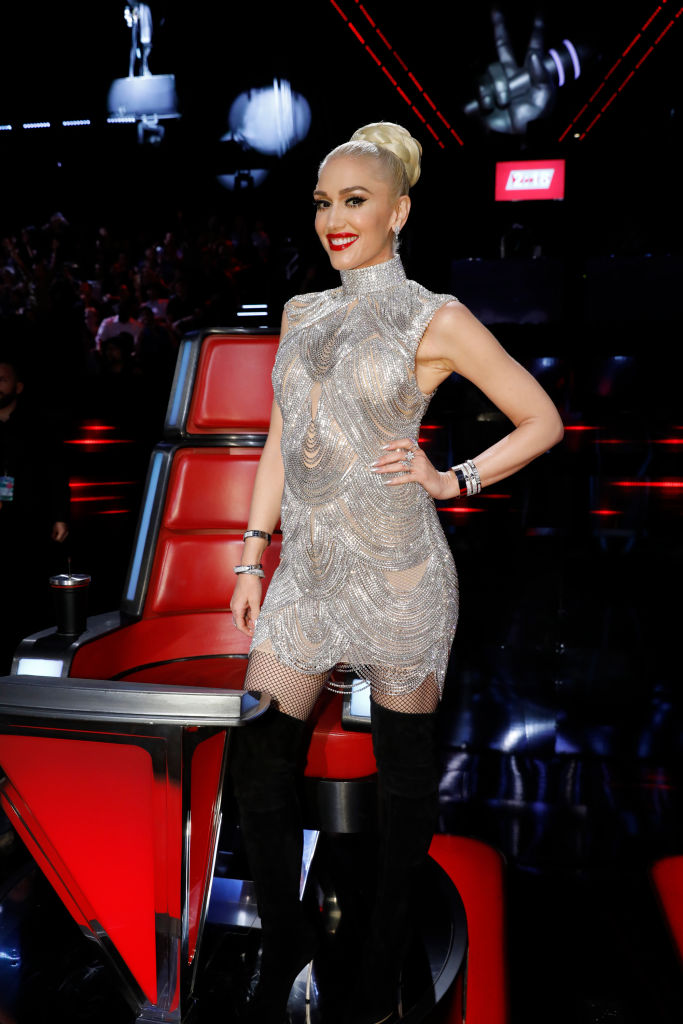 After Adam Levine left the show, following some backlash concerning coaching decisions and reported aggravations surrounding the rule changes in his final season, Gwen Stefani stepped up to the plate. 
While fans of the "Hollaback Girl" singer were satisfied to see her back in the role, many felt she was not a strong enough singer to replace Levine. However, there are other reasons Gwen Stefani may be leaving The Voice. Let's go through the four major tell-tale signs, all of which pointed to a one-season return for Stefani. 
1. Gwen Stefani has never served as a coach for two successive seasons 
History repeats itself, right? That's the famous saying we're all supposed to be aware of as we go through life. If relying on this age-old doctrine, we should have seen Gwen Stefani's departure coming from a mile away.
Stefani served as a coach on The Voice for seasons 7, 9, and 12. While she was an advisor for seasons 8 and 10, she did not have to commit to a full-time coaching role in either of those seasons. This brings us to our next major clue.
2. She's returning to her Las Vegas residency 
Reports indicate that Gwen Stefani was only supposed to be present for season 17, as her replacement reflects the show's desire to keep fresh faces in the coaching chairs. Not to mention, out of all the coaches, Gwen Stefani has a pressing performance schedule to return to.
Gwen Stefani is set to go back to Las Vegas for her last few Just a Girl residency dates in February and May of 2020; meaning, it would likely be quite difficult to uphold both responsibilities; putting scheduling conflicts aside, she'd likely either fall asleep in the chair or on the stage.
3. Gwen Stefani is not competitive; she hesitated before joining 'The Voice' 
Gwen Stefani has stated in the past that she's not a very competitive person and, as a result, was wary of joining the show that required her to sell herself, in a bid to beat out the other coaches. Stefani stated:
In fact, competition makes me really uncomfortable. It was probably one of the reasons I almost didn't do the show, because I couldn't picture myself pitching myself and trying to fight, especially against a very competitive person like Adam Levine. Blake [Shelton] and Adam were so good at that. The longer I was on the show, the more I understood what I needed to do to 'pitch' for an artist and to go for it.

PopCulture

While Gwen Stefani learned how to stick her neck out and compete, she likely has to fight with her natural disposition to do such; thus, it should come as no surprise that she has yet to coach for two successive seasons. 
4. Does Stefani lack confidence as a talent selector on 'The Voice?'
While all the reasons above are definitely the primary and credible sources of inspiration concerning Stefani's exit, some fans have noticed that she often seems less confident than the other coaches. Viewers noted that she tends to wait for another coach to hit his/her button before spinning around. 
In an online discussion concerning Gwen Stefani's coaching behaviors, fans noted it seems she "can't make a decision on her own" and may possess "less confidence than the other coaches." While this would be hard to prove, as watching every audition to see how often she waits for another coach to respond would prove tiresome, such an observation could have weighed into the decision-making process. However, this likely wasn't one of the major factors that led to Gwen Stefani leaving The Voice.