'Counting On': Here's Why Jana Duggar Might Secretly Be the Most Rebellious One in the Family
Jana Duggar has been a bit forgotten, since the spotlight tends to shine on her sisters who are married with families. With Jessa having a baby this year and Jinger moving to California, people tend to forget about the life Jana lives. And when most people look at her, they simply wonder why she isn't married yet. But Jana might actually be living life on different terms than everyone for a reason — and she could secretly be the most rebellious Duggar in the family.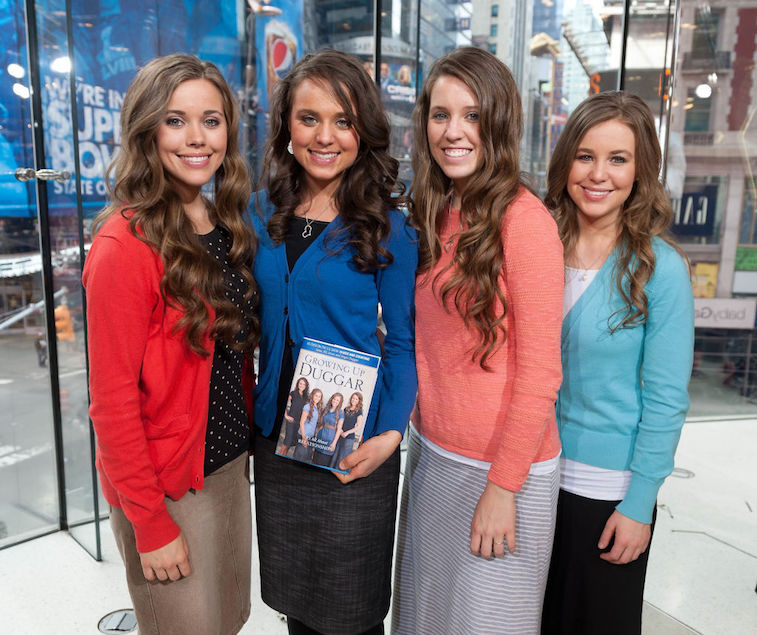 Jinger Duggar has always been seen as the family rebel
For the last few years, fans have seen Jinger Duggar become a rebellious member of the Duggar family. Jinger married Jeremy Vuolo back in 2016, and she moved far away from her family to start a new life with him. She started wearing pants and tank tops, and she even dyed her hair blonde. Plus, the two have only had one child in the nearly three years since they wed, which is very uncommon among the Duggars. She and Jeremy also recently moved to Los Angeles, where they seem to have totally disconnected from Duggar's family and have already made plenty of new friends.
Jana has challenged Duggar family norms
Though Jinger is the resident rebel, Jana has challenged the norms in her own way, too. Most Duggar women get married when they are very young — usually in their mid 20s. But Jana is 29 and still hasn't shown any signs of starting a courtship. While her single status has fueled some rumors, it appears that Jana is happy not meeting her husband right now. It's possible she doesn't want as many kids as other family members, so she may purposely be waiting until she's a bit older. There were also rumors that some of her siblings' marriages aren't all they've cracked up to be and that Jana doesn't want to get stuck marrying someone she isn't truly happy with.
She's started living life on her own terms
By not having a husband, Jana has been allowed to explore life on her own terms (besides, of course, the fact that she is forbidden from moving out of her parents' house until she weds). When the Duggar women get married, they tend to become the caretakers of the home and the children; they cook, clean, and homeschool the kids while their husbands go out and work. And Jana has had the ability to do things she wants to do rather than what her husband wants her to do. She tends to her garden, takes various trips to different events (including a trip to Chip and Joanna Gaines' shop in Waco, Texas), and doesn't have to worry about caring for kids.
Fans think she might eventually totally break the rules
Right now, Jana is still living under her parents' roof, but fans are convinced that will change whether she marries or not. Some fans think Jana will entirely break the rules and decide to live on her own despite not having a husband. Others have suggested she move out to Los Angeles near Jinger and start living life the way Jinger does. We'll have to wait and see if Jana makes any big moves by the time her 30th birthday rolls around next year.