Why Jana Duggar, the Oldest Duggar Daughter, Still Lives With Her Parents
We've been keeping up with the gigantic Duggar family for years thanks to TLC's 19 Kids and Counting followed by Counting On. Fans were first introduced to Michelle and Jim Bob Duggar, a couple from Arkansas who wanted to chronicle their life with 19 kids, back in the early 2000s. At the time, even the oldest Duggar kids were barely adults at 18. But now, many of the children we remember as just teens are married with families of their own.
While fans have watched many of the Duggar daughters, like Jessa, Jill, and Jinger, marry off and have children, we've all been waiting to see if Jana will also follow suit. But right now, Jana's still living with her parents at 28. Here's why.
The Duggar women don't leave the home until they're married
There's no question that the Duggars are serious followers of Christianity — and stay in line with their faith, they follow specific courting rules that are not to be broken. Not only are the Duggar women chaperoned when on dates with their potential future husbands, but they're also not allowed to hold hands, kiss, or talk on the phone without their chaperone present until they're married. To go along with these rules, In Touch Weekly notes the Duggar ladies also aren't supposed to leave the nest prior to marriage, either.
Jana Duggar remains unmarried, so for this reason, she's still under Michelle and Jim Bob's roof at 28-years-old. Jana is in good company, though, as only seven of the other Duggars are married and living on their own — and her twin brother, John-David, was living with her in the family home until his recent marriage, too. That leaves 11 other siblings to help out with, which we're sure Michelle and Jim Bob appreciate.
Jana says she hasn't found the right man to court her yet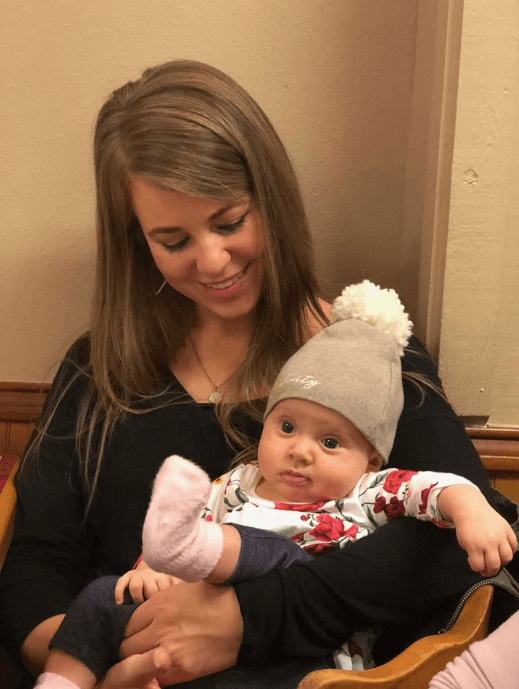 Will Jana ever get married and move out of the Duggar family home? She may one day — but it seems she's not planning on rushing into a courtship just yet. OK! Magazine reports publications have noted that the reason Jana hasn't found anyone yet is because she's perfectly content being alone. Not only that, but a source told Radar Online that she also doesn't necessarily want to follow in her younger sister's footsteps. "Jana doesn't want to be like a lot of others that just go out and get married and end up in a relationship that is negative," the source said. The source also added, "She's content with whatever the Lord wants for her," and if that means being patient and not rushing into a courtship, that's totally fine with her.
Fans have questioned why Jana hasn't yet found Mr.Right, and some even theorized she could be gay. None of the rumors seem to hold any truth, however. It seems Jana is just taking her life in stride and not rushing love.
What does she do at the house all day?
Just because she's not courting anyone doesn't mean Jana isn't busy, however. Romper notes in a 2016 episode of Counting On, Jana mentioned that she's "being busy with where god" has her right now, which included being totally content with where she was and learning as many lessons as she could along the way. The publication notes Jana has a lush garden on her parent's property and has worked hard on her interior decorating skills. She's also been a doula and a midwife's assistant before and spends time playing piano as a concert pianist for ministries.
She's certainly finding ways to keep herself happy, and she's also proven to be a fan favorite for her can-do attitude and independent nature. We're sure the right man will come along in the future if that's what she wishes.
Check out The Cheat Sheet on Facebook!