Why Jay-Z Had to Defend Beyoncé At Diddy's 50th Birthday Party
Diddy's 50th birthday party was a night to remember. The music mogul celebrated his big day on Dec. 14 with some of the biggest stars in entertainment. Among the invited guests were his close friends Beyoncé and Jay-Z, who (of course) caused a big stir. At one point, a seemingly starstruck man allegedly started recording Beyoncé, which prompted a heated reaction from Jay-Z.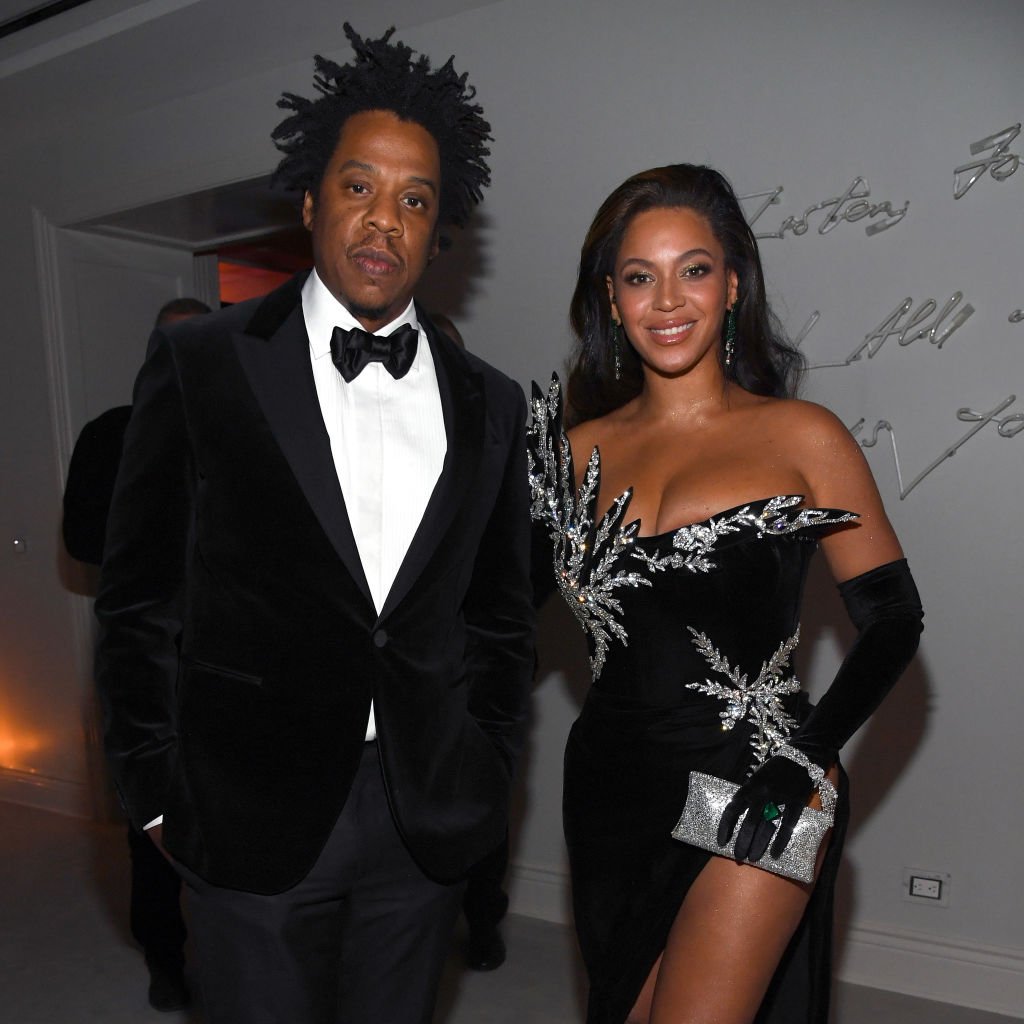 The situation involving Beyoncé and Jay-Z
The moment, which was captured on video, happened on the dance floor. As Beyoncé, Kelly Rowland, and Saweetie were grooving to Bobby Brown's "Every Little Step", a man appeared to be recording the Lemonade crooner.
At that point, Jay-Z approached the man and snatched his phone away. Jay-Z appeared to say something to the man, but the music muffled his words. Watch:
The moment prompted a barrage of reactions on social media, with one person saying (via PageSix), "Let beyonce enjoy herself dam why everyone has keep cameras on her because she chilling dam smh should threw his a** out."
"He was def warranted to do that," commented another.
We all know how private Bey is and how much she likes her personal space. But some people felt that Jay-Z overreacted and quickly criticized the 4:44 rapper.
"That's so arrogant," wrote another social media user. "I never liked his personality. He can't control what someone does with their phone at a party that's not his own."
Another echoed that sentiment, writing, "He didn't have to snatch his phone like that he could have politely ask him not to film."
As of writing, Jay-Z has not commented on the situation. But things seemed fine after he stepped in. In a photograph posted to Instagram, Bey, Rowland, and Saweetie were in all smiles.
Jay-Z had another big moment at the party
At the same event, Jay-Z publicly reunited with his old pal Kanye West for the first time in three years. The pair had a major falling out in 2016, but it seems that the men have since decided to let bygones be bygones and move on.
In a video circulating social media, the "Otis" rappers can be seen smiling at each other and shaking hands.
"There was no drama between Kanye and Jay-Z," a source told E! News on Dec. 15. "The night was all about love for Diddy and that was apparent. Whatever happened in the past was left in the past. They posed for pictures and hugged. They were happy to see each other and very friendly."
"It was a room full of a lot of old friends and legends who don't get to see or talk to each other all that often," the source added. "Everyone seemed genuinely happy to come together for the occasion. Kanye and Jay Z chatted for a few minutes and then made the rounds."
So, while there was a little drama at the party, some good things happened, too.