Why Jeff Lewis Was Dumped by the New Man He Was Dating After Breakup with Gage Edward
Home designer, Jeff Lewis recently revealed that his relationship with Gage Edward is over. Now they both are reportedly dating other people, but Lewis revealed that things has ended with his new man. Find out the reason why and more.
Jeff Lewis previously revealed he was dating a chiropractor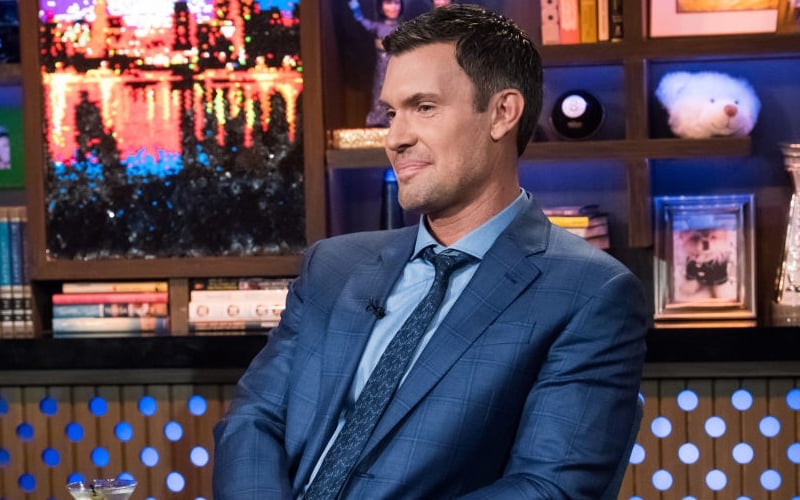 The Flipping Out star revealed on Jeff Lewis Live that he was back on the dating scene after his breakup with Gage Edward. He said he went on multiple dates with a chiropractor.
"I had my third date with the chiropractor this weekend," he said according to People. "I can't say what happened because that's a boundary that I'm not allowed to cross."
He revealed the chiropractor had a "rule" that "anything romantic or sexual stays between us." Instead, he revealed that they fought over who should pay on their second date but Lewis won. The chiropractor then got to pick the place for their third date and paid, but Lewis wasn't a fan of his choice.
Now he revealed that he got dumped and the reason why.
He was dumped because he talked about their relationship
The radio host revealed that what he did talk about on the show was too much for the chiropractor. He announced they won't be going on a fourth date because of it.
"I've got some bad news for everybody. The chiropractor dumped me last night," he said according to People. "I tried really hard to put that back together, but it just kept going on and on and on. But I apologized and I was accountable."
He said that the mystery man felt "like the trust was broken" after Lewis talked about their dates on the show. The host said the man wasn't thrilled that he talked about not liking his choice of location for their last date.
"He was like, 'You should have just gone over these issues with me even before you talked about me on the radio,'" revealed Lewis. "But I was thinking about that last night. If I'm talking about it before I talk about it on the radio, it feels like a dress rehearsal to me. I want to just be here and be present and talk about what's on my mind without rehearsing it."
Lewis also compared their problems with his relationship to Edward
The fallout from his previous episode also might have raised a red flag for Lewis. He revealed what happened after the argument.
The reality star claimed the chiropractor sent him a text later saying "We will not be going to my apartment after. I'm just making that clear."
Lewis asked, "So he's withholding sex. Is that what's happening?" He continued, "Because I went through that for ten years and I don't wanna do that anymore. Where somebody gets mad at me and they don't wanna hook up, so they go into the guest room. I don't wanna do it. And then they're mad for like three days."
There was some more back and forth about whether to reschedule the date or not. Finally, Lewis said, "I got dumped. But what are you gonna do?"
This isn't the first time Lewis claimed someone else had a problem with what he revealed on his radio show. Lewis previously revealed that Edward felt their breakup was "final" after he announced it on the show. The host later said Edward threatened to hire a lawyer if things didn't change between them.
Read more: 'Flipping Out': Did Jenni Pulos Really Work for Jeff Lewis?
Check out The Cheat Sheet on Facebook!