Why Jennifer Aniston's New TV Show Is Taking So Long to Arrive
Immediately after Apple announced it would launch a streaming service and feature a show starring Reese Witherspoon and Jennifer Aniston, fans started their internal countdown clock.
Given Aniston's reputation and the massive hit Witherspoon had with HBO's Big Little Lies, it's easy to see why. There aren't many actresses as popular as these two, which is the reason Apple paid so much to get them both on board.
However, more than 17 months since Apple landed this new dream-team, fans have been left wondering when the show will make its debut. Because Apple's service has yet to launch, there's been no sign of a trailer or any other hint. (Contrast that with, say, Season Two of Big Little Lies.)
Here are some of the things that's been keeping the anticipated morning-show drama from making it to screens.
Apple keeping even its biggest stars in the dark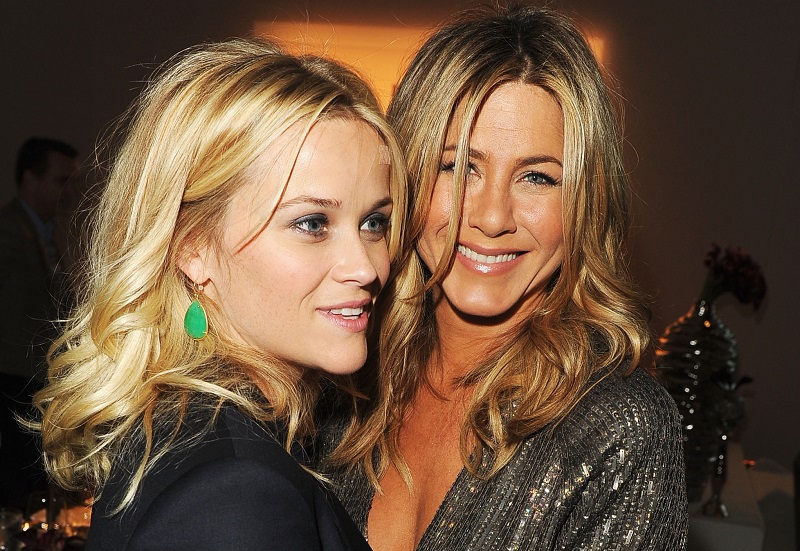 A March 17 New York Times report about Apple's new streaming service shined a light on a few things going on behind the scenes. For starters, no one — including the biggest names Apple signed — seems to know when their shows will make their debut.
Just as important is the what involved here: No one knows what Apple's streaming service will be like. We don't know what it will cost, when it will become available, and how much content from other providers it will offer.
The Times reports that Hollywood producers, stars, and creatives will head to Apple headquarters on March 25 to find out the latest.
A new showrunner, plus scheduling problems with Witherspoon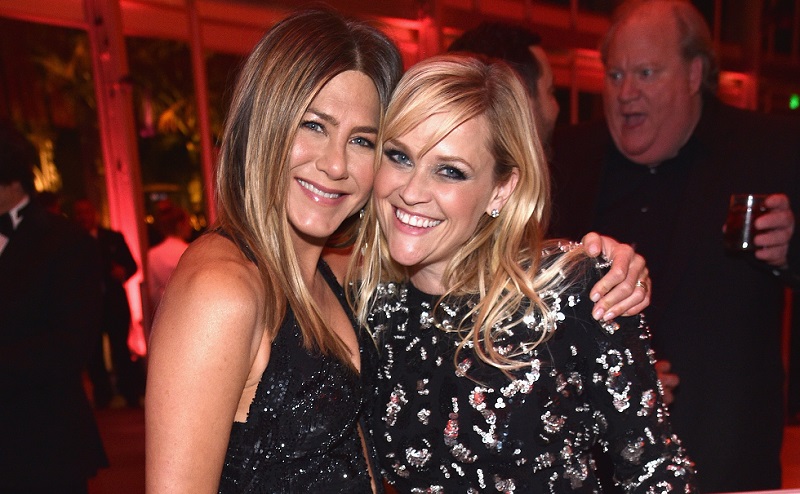 While mystery surrounds Apple's streaming service, some more typical production issues have kept the show from wrapping its first season. The list begins a new showrunner who came aboard last April.
At the time, Deadline reported Apple and the show's production shop "amicably parted ways" with writer/producer Jay Carson, who began at the helm. Kerry Ehrin, Carson's replacement, was expected to scrap what she found and start writing a new script.
Obviously, such fundamental changes will set a production schedule back. Other issues came with scheduling around its stars. The Wall Street Journal reported that Reese's jam-packed schedule was proving to be a challenge.
When you throw in Aniston and Steve Carell, you can see why setting a shoot date would get difficult.
Shooting for Season 1 of Aniston's show is still taking place.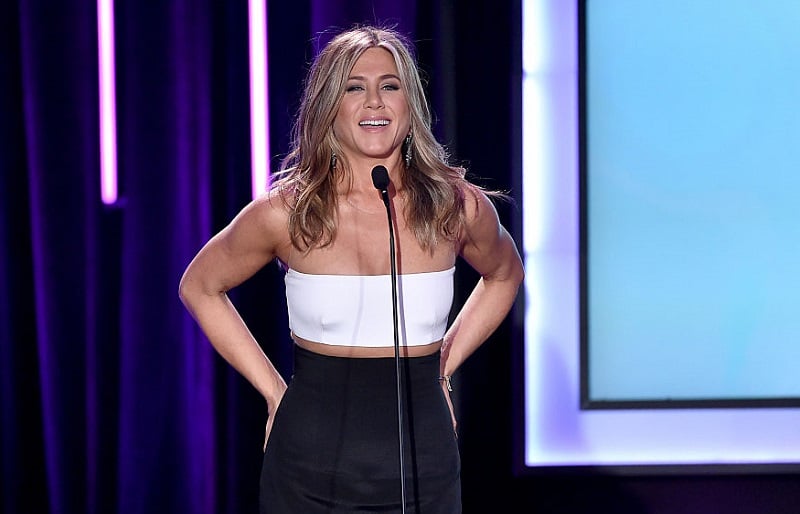 According to the Times, they have yet to finish shooting the first season. (Apple booked both stars for two seasons when executives inked their deals.) Still, Aniston and Witherspoon's show sits on the list of shows expected to come first on Apple's network.
With three bona fide stars aboard and such a big investment into the production, Apple should do everything it can to make the Aniston-Witherspoon show a centerpiece of its streaming service.
Following the March 25 event in Cupertino, we'll know more about when this show will make it to air. In the meantime, we'll go back to waiting.
Check out The Cheat Sheet on Facebook!