Why Jim Parsons Will Be More Successful Than Co-Stars Following 'The Big Bang Theory'
With The Big Bang Theory (TBBT), at last, coming to a close May 16, many fans are curious to see what the future holds for the main cast members. From Kaley Cuoco and Johnny Galecki to Kunal Nayyar, Jim Parsons, and Simon Helberg, the original five have been intimately tied to their socially inept physicist counterparts, plus one pretty girl next door, since 2008.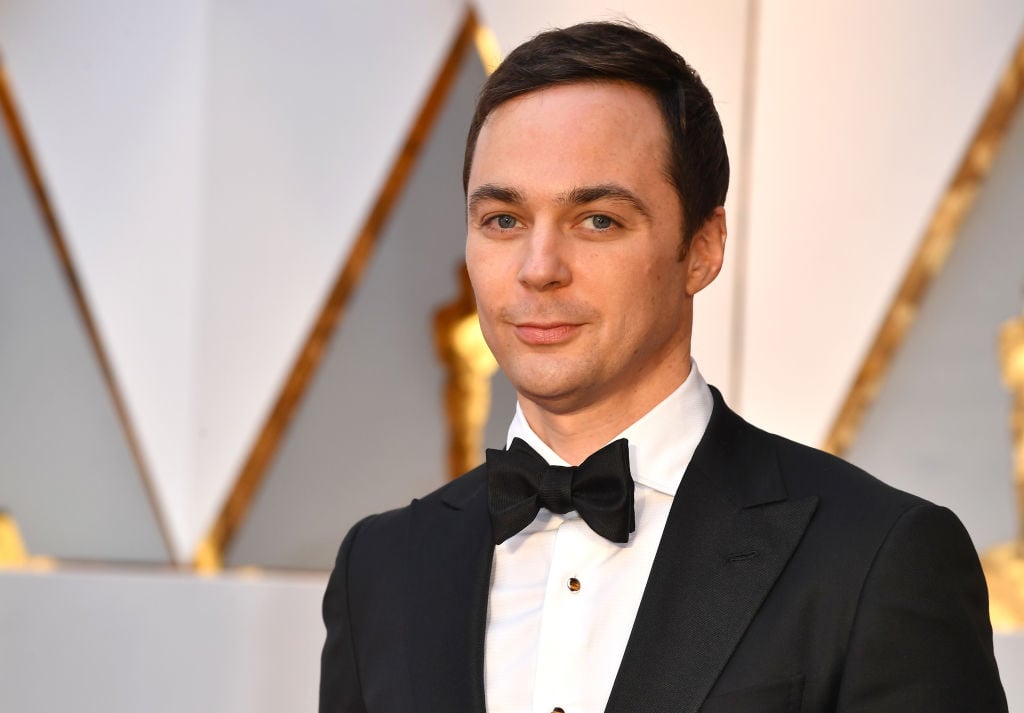 With over a decade of experience working on an internationally recognized sitcom, will all the actors be able to break the mold they have fortified on the show? Will they all be able to secure acting gigs outside TBBT that are not mirror images of the characters they are now most recognized for? While the future looks a little bleak for some of the cast members, Jim Parsons seems destined for success.

So, what makes Jim Parsons special? As, arguably, the most worshipped character on the show, shouldn't he fear future typecasting more than his co-stars? He's Sheldon Cooper; no one else on the show is as intimately connected to their character. Let's dive into the main reasons Jim Parsons will be the most successful of his co-stars following TBBT.
Jim Parsons has been awarded for his performance on the 'The Big Bang Theory'

Unlike the other cast members in title roles on TBBT, Jim Parsons is the only one to win an Emmy for his work on the series. Playing the awkward, and often stringent and bothersome scientist has earned the actor four Emmy wins! The show has only earned nine Emmys, so nearly half of the show's award recognition belongs to Parsons.

While Johnny Galecki was nominated in 2011; he lost out to Parsons that same year in the Outstanding Lead Actor in a Comedy Series category. Jim Parsons has proved that not only can he play the character with conviction, but he can also do so while simultaneously donning other suits.
Jim Parsons has been involved in more successful projects than the rest of his castmates while working on The Big Bang Theory. Though Kaley Cuoco has been involved in a number of films since taking on the role of Penny, they have all virtually been in the comedic space, and have opened to negative critical reviews.

Jim Parsons' impressive work outside 'The Big Bang Theory'

Jim Parsons starred in 2016's Hidden Figures, 2018's A Kid Like Jake, 2014's The Normal Heart, which earned him a Primetime Emmy nomination, and is set to appear as Larry Simpson in Extremely Wicked, Shockingly Evil and Vile later this year.

Jim Parsons has also appeared on Broadway in the remake of The Boys in the Band; he starred as the title character Michael alongside Matt Bomer, Andrew Rannels, and Zachary Quinto.
When it comes to spreading his wings, Parson has made it part of his mission to show audiences and casting directors alike that he is more than Sheldon Cooper; he is capable of dramatic roles completely disparate for the sitcom work that catalyzed his acting career.

Many of the other actors on 'The Big Bang Theory' have failed to spread their wings successfully

On the other hand, Johnny Galecki, aside from The Conners, and a few minor movie roles has not managed to make a name for himself outside the show, and according to IMDb, has no roles on the horizon.

As for Simon Helberg, he has no upcoming acting roles in sight, while Kunal Nayyar is involved in three projects currently in post-production. However, Nayyar did a lot of voice-work while on TBBT, which while a great way to participate in other projects, fails to create the image people need to see to believe he can thrive in a leading role, in a different light.
Jim Parsons has made the biggest splash outside of TBBT – from starring in Broadway to taking on major roles in Hollywood Blockbusters, the actor has not confined himself to TBBT, and, as a result, will likely continue to thrive long after the show's finale. It's unclear whether the same can be said for the rest of the main cast members as of now. However, hopes are high.