Why John Lennon Never Regretted Saying Nasty Things About the Other Beatles
If you wanted to know what John Lennon was thinking about anything, all an interviewer had to do was ask. Though he might contradict himself or clarify a statement in the same interview, John had no fears about going on the record on just about any topic.
So if John wanted to call Paul McCartney's debut album "rubbish" or compare George Harrison to one of his fans hanging outside the Dakota, he'd simply do it. And if he felt like referring to some Beatles songs as "pieces of garbage," he'd do that, too.
That nakedness and lack of filter is part of what made John such a unique songwriter — and so beloved by his fans. But it had consequences, too. Over the years, John's free way of speaking did get him into some trouble (most notably, with the "bigger than Jesus" comments).
It also strained John's relationships with old friends and Beatles bandmates Paul and George. But John never had any regrets about what he said. And what's more, the objects of his ridicule — from Paul and George to Mick Jagger and Bob Dylan — never seemed to hold it against him.
John said his Beatles bandmates 'knew damn well' what he was like.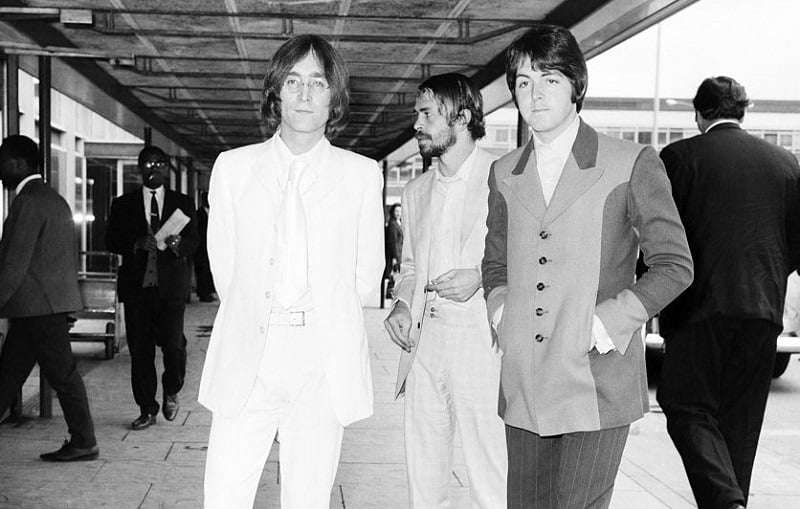 When people refer to the bitter period between John and Paul (and also Paul and the three other Beatles), they're mainly speaking about the period of 1970-73. That's when the band split up and had some very public spats in the press and on their solo records.
During that period, you had Paul poking the bear that was John with "Too Many People" (on the Ram album) and John responding, brutally, with "How Do You Sleep?" In late 1970, John also gave his famous Rolling Stone interviews with Jann Wenner.
As many Beatles fans know, John unloaded on several topics to Wenner, sending haymakers in the direction of Paul and others. In 1975, Pete Hamill interviewed John (also for Rolling Stone) and gave him the opportunity to take things back now that he'd reconciled with Paul.
Though he'd cooled off considerably, John didn't see the point. "They don't care, they've been with me for 15 or 20 years," he said of the his old bandmates. "They know damn well what I'm like. It just so happens it was in the press. I'm not ashamed of it at all."
John was at it again in his 1980 Playboy interviews.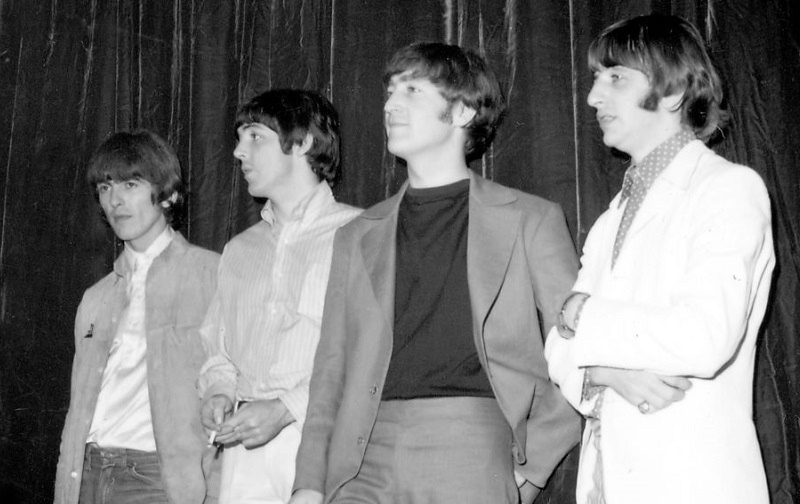 Speaking to Hamill, John did note the Wenner interview came right after his Primal Scream therapy. "I don't really like hurting people, but Wenner questioned me when I was almost still in therapy and you can't play games. You're opened up. It was like he got me on an acid trip."
Five years later, Lennon would open up again in an extended interview with Playboy's David Sheff (collected in Sheff's All We Are Saying). On that occasion, John was quite upset about having been left out of George's recent book (I Me Mine).
With that fresh in his mind, John took a few shots at George. ("George still bears resentment toward me for being a daddy who left home.") And he didn't let Paul off scott-free, either. ("I think he died creatively, in a way," John told Sheff, referencing his biting lyrics from a decade earlier.)
But John once again made it clear that it wasn't the final word. "I mean, just because I'm upset about George's book doesn't mean that's all I feel," he told Sheff. "I like them and it's over. Get it? [Laughing] Tomorrow I will feel absolutely differently."
But John's comments that close the chapter show how much he'd grown before he died. "I don't feel that way only about [George] or any of them," he said. "It's stupid inasmuch as the repercussions are not worth some sort of offhand remarks about each other."
Also see: The Beatles Album George Harrison Called His All-Time Favorite