Why John Lennon Returned His MBE Honor to Queen Elizabeth
When The Beatles received their Member of the British Empire (MBE) awards in 1965, it was another honor the group would receive on their way to the top of their industry (and, eventually, of British society). But you could tell John Lennon didn't take it very seriously.
At a press conference following the ceremony at Buckingham Palace, Lennon spoke of telling the Queen he'd been on a holiday when in fact the band had been recording nonstop in those days. ("I must have looked shattered," Lennon said of the encounter.)
Less than four years later, Lennon held another press conference — this time, to return his MBE to the Queen. As he'd prove after moving to America, Lennon had no problem publicly confronting heads of state over policies he disagreed with.
While sending back his MBE, he included a note to the Queen that outlined his reasons for returning the award. Mostly, they came down to Britain's support of overseas wars.
Lennon objected to the UK's involvement in Nigeria and Vietnam.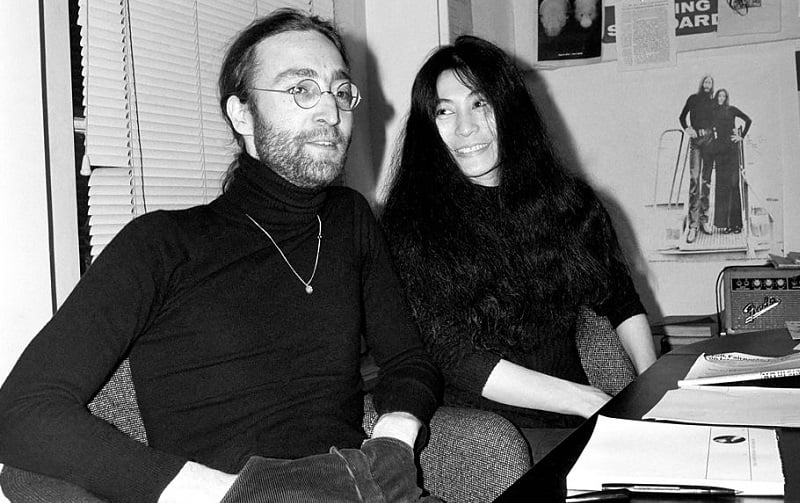 At his press conference, Lennon (accompanied by his wife Yoko Ono) said he had heard what was happening with England's involvement in the Nigerian Civil War and became horrified at the UK's backing of the Nigerian government.
After hearing about the atrocities happening to the people of the secessionist Biafra, Lennon said he "began to be ashamed of being British." By returning his MBE so publicly, he hoped to draw attention to the war, along with the UK's support of the U.S. war in Vietnam.
But Lennon didn't only hold a press conference. In a note he wrote to Queen Elizabeth and had delivered to Buckingham Palace that day, he threw in a reference to his song "Cold Turkey" faring poorly on the record charts.
Your Majesty,
I am returning my MBE as a protest against Britain's involvement in the Nigeria-Biafra thing, against our support of America in Vietnam and against 'Cold Turkey' slipping down the charts.
With love. John Lennon of Bag
Lennon later said he'd never wanted the MBE but just went along with it.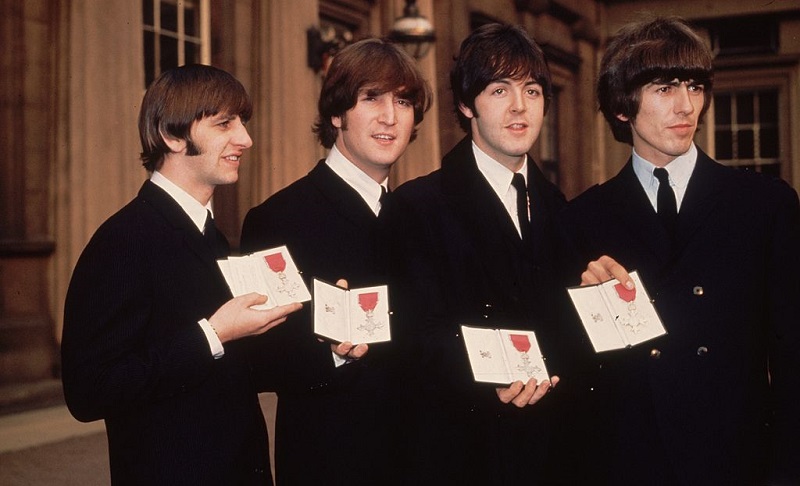 If you think John Lennon didn't go to whispering "God save the Queen" to himself every night, you'd be correct. Speaking about the MBE later to Hunter Davies, he said he originally wanted to say no. "What for? We didn't believe in it."
Lennon said it was part of the Beatles program they'd signed up for (fame and its trappings). "It all just seemed part of the game we'd agreed to play. We'd nothing to lose, except that bit of you that said you didn't believe in it." John clearly didn't, and he tried to poke fun at the establishment whenever he could.
And he had much more to say on the subject to Davies. "I really think the Queen believes in it all. She must," Lennon said. "I don't believe in John Lennon, Beatle, being any different from anyone else, because I know he's not. I'm just a feller. But I'm sure the Queen must think she's different."
It's hard to imagine Paul McCartney, who was knighted in 1997, uttering the same words. And it's impossible to believe Lennon (had he lived) would have accepted the offer in the unlikely event the royal family offered it to him.
Also see:Why 2 Brilliant Lennon-McCartney Songs Never Made It Onto 'Sgt. Pepper'