Why Did John Lennon Want to Leave The Beatles So Badly?
How can you tell a band is headed toward a breakup? For John Lennon, the warning signs came in 1966, when he and the other members of The Beatles told Paul McCartney they wanted to stop touring.
Considering how much of a disaster Beatles tours had become by then, it wasn't difficult for Paul to see the point. However, another dark omen came in 1967, when Brian Epstein, the band's manager, died of a drug overdose. Lennon believed the band was genuinely in trouble at that point.
Nonetheless, the show went on for a little while longer. By 1968, John and Yoko Ono were officially together, and that effectively meant the end to the Lennon-McCartney songwriting team as it had been. But the band still had a chance to survive.
It wasn't until 1969 that things went past the breaking point once and for all. Within a few years, Paul and John would be trading shots at one other on solo albums.
Battles with Paul over The Beatles' management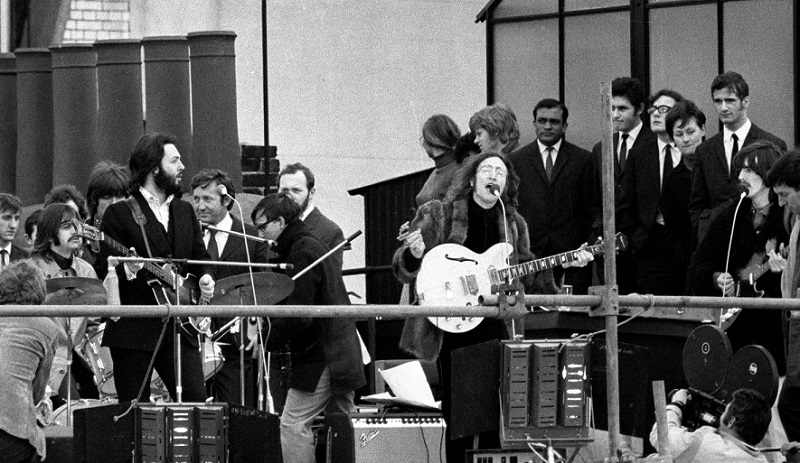 Rolling Stone published an in-depth postmortem of the band's demise 40 years after the fateful events. While tensions between Yoko and the rest of the band was obvious, the story details how the group's finances — which now included the Apple record label — got messy in '69.
After an accountant quit, everyone knew it was time for a new manager. Paul suggested passing the reins to the brother and father of his girlfriend, Linda Eastman. (Both were attorneys who represented artists.) However, the other members of the group didn't want to give Paul any more power.
John insisted on hiring Allen Klein, who'd worked with the Rolling Stones. When George and Ringo sided with John on the choice of Klein, it became a standoff. Paul wouldn't accept the pick, and John said he'd go with Klein regardless.
The Beatles eventually signed with Klein, but Paul refused to put his signature on the deal. In other words, the four members were no longer business partners, and the show couldn't go on much longer. Later in the year, John made it official.
What John learned playing with Eric Clapton and Yoko Ono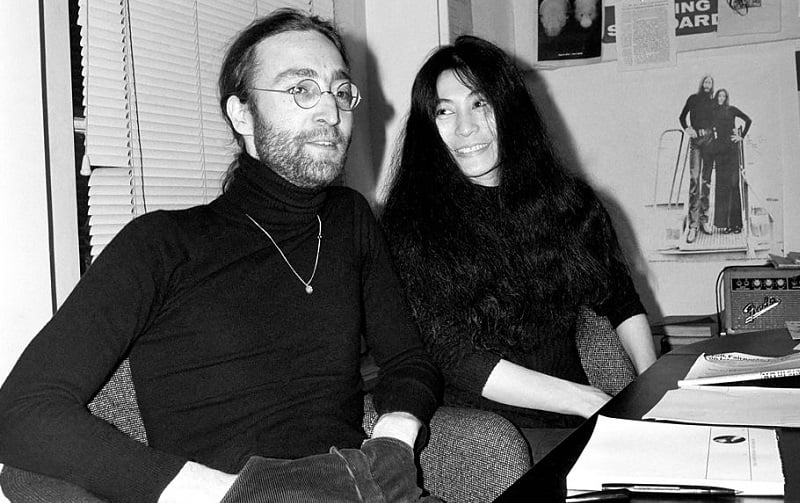 Paul is the first to say Yoko Ono didn't break up The Beatles. "The group was breaking up and I think she attracted John so much to another way of life that he then went on to, very successfully, add a sort of second part to his career," he said in a 2012 interview.
Recording with Yoko certainly showed John that a second act was possible right away. Paul said he doubted if John would have written "Imagine" or "Give Peace a Chance" if he hadn't been with Yoko. With her, he found a new source of inspiration.
Playing with Eric Clapton later that year, John saw that there were other technically skilled musicians he enjoyed playing with as well. (Following a fight with George a year earlier, John had suggested bringing Clapton into The Beatles.)
Since John would never give in to Paul on the management issue and had other great musicians to play with by September of '69, he had no qualms about telling the band he was done. The rest of the world would find out the following year.
By 1971, John would express his frustrations about Paul in the not-so-subtle "How Do You Sleep?"
Check out The Cheat Sheet on Facebook!