Why John Lennon's Debut Solo Record Didn't Come Close to No. 1
When John Lennon went solo, it was nothing the music world could take lightly. That became clear about 10 seconds into "Instant Karma," a No. 3 single he released while The Beatles were still technically a band.
John's sound was rawer, more stripped-down, and more pungent than just about everything the Fab Four released. Yet he still gave fans the chance to sing along. "Well, we all shine on," went the chorus. "Like the moon, and the stars, and the sun." People loved it.
If you were John's manager (imagine that), you'd have tried to persuade him to keep the same approach for his first solo album. After all, Paul McCartney had a No. 1 hit by playing it safe with McCartney. That album arrived just as The Beatles announced they were disbanding.
But John was definitely not Paul, as his first solo record John Lennon/Plastic Ono Band (December 1970) made clear. While critics hailed the album, the stark sound and difficult material didn't connect with the masses like Beatles albums did. In fact, it never cracked the top five on the U.S. charts.
Songs like 'Mother' and 'God' threw the 'Penny Lane' crowd for a loop.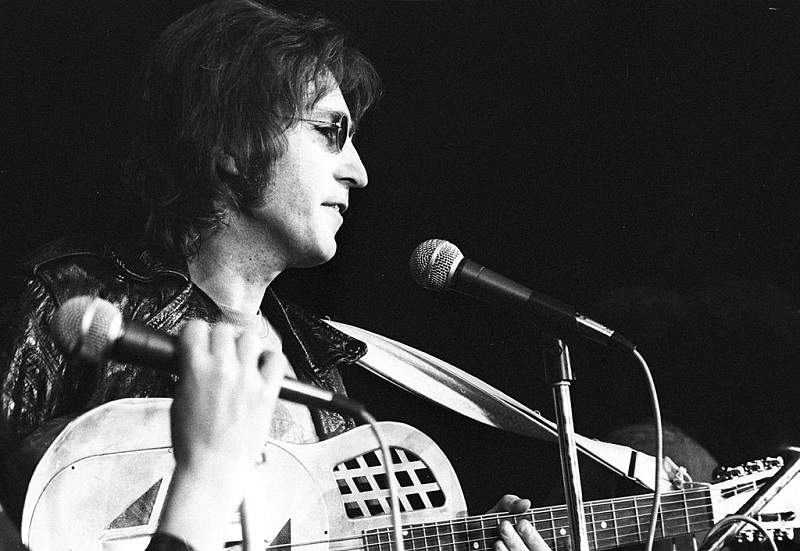 While Paul didn't exactly plumb the depths with tunes like "Maybe I'm Amazed" on his solo debut, John had just come off four months of "primal scream" therapy. With tunes like "Working Class Hero" and "God," you knew you weren't listening to your granny's Beatles anymore.
In fact, you got the primal-scream feeling right off the bat with "Mother" on Side One. Featuring just piano, bass, and drums, Lennon's naked, pained vocals pierce through the speakers.
Considering folks were only a few years removed from "Julia" and "Sexy Sadie," it was an abrupt transition for John's legions of fans. Where was the chorus? Where were the guitars? Fans who were into Beatles fare on the level of "Penny Lane" got a rude awakening.
While George Harrison's All Things Must Pass grabbed No. 1 and held into it in early '71, Lennon's debut hung around further down on the Billboard Hot 100. It took several weeks to make it into the top 10.
Lennon's debut peaked at No. 6 before exiting the top 10 for good.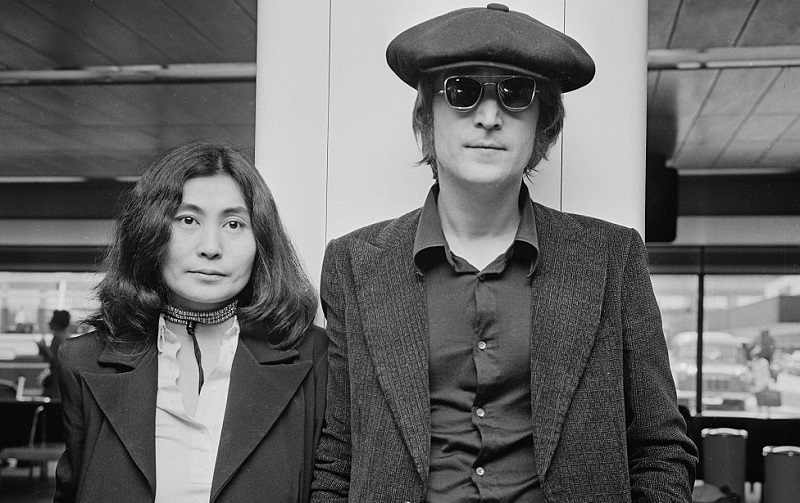 Looking at the Billboard chart records, it's fair to say John's solo debut was a hit. After all, some artists go a lifetime without a top 10 album. However, for a primary songwriter of the Fab Four, peaking at No. 6 meant the material lost a large number of listeners. (Its top single, "Mother," peaked at No. 43.)
Critics were mostly floored by John's work. Robert Christgau, the resident dean at the Village Voice, named it 1970's best album (grade: A). Other reviewers felt the same power, citing the magnificence of John's vocal work.
With his next album, 1971's Imagine, John would get back to writing beautiful melodies like the title track. He'd also snarl in song at Paul on "How Do You Sleep?," which remains a stunning statement five decades later.
Listeners welcomed the shift and sent Imagine to No. 1. (The title-track single hit No. 3 as well.) John, being himself, never doubted the potency of his Plastic Ono Band release.
"Now, it may take you twenty or thirty years to appreciate that; but the fact is, these songs are as good as any fucking stuff that was ever done," he said in All We Are Saying.
Does that statement hold up? Yes. Rolling Stone ranks the album at No. 23 in the greatest records of all time.
Check out The Cheat Sheet on Facebook!