Why Joy Behar Was Fired from 'Good Morning America'
Joy Behar of ABC's The View has been on the panel since the show premiered in 1997, except for a brief hiatus in Seasons 17 and 18.
While Behar has now solidified her status as a successful television personality, she has held several other jobs before finding her home on the daytime talk show. One includes working for a high-profile morning news program, which didn't go so well.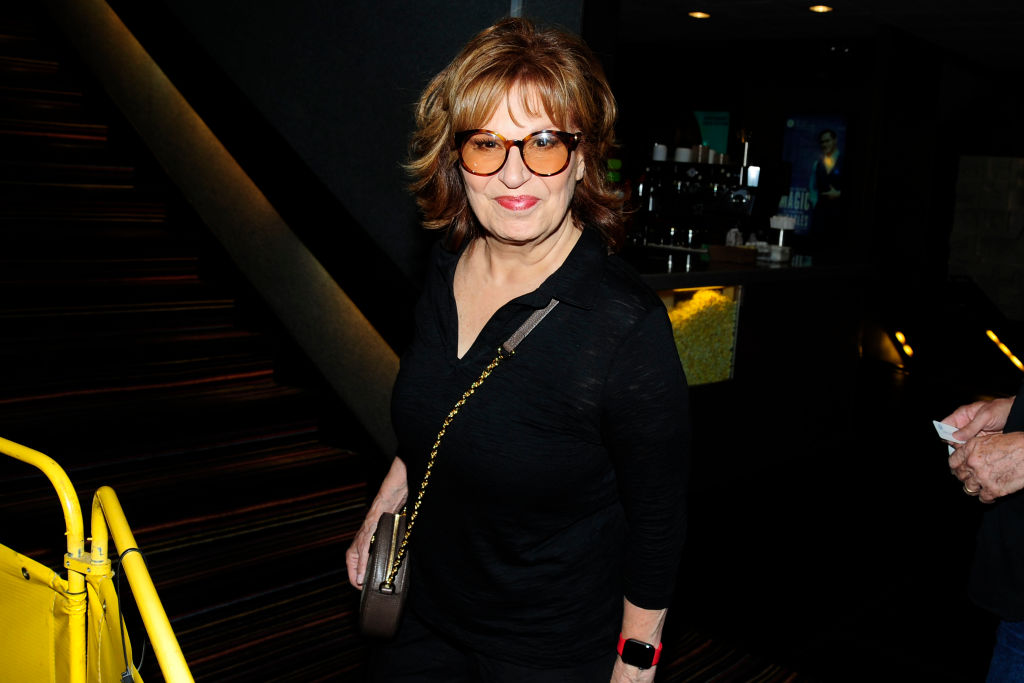 What you may not know about Joy, including her real name
Behar's road to success had many detours. She married her first husband, Joe, in 1965. A few years later, she earned her master's degree in English education and started teaching. After a near-death experience with an ectopic pregnancy in 1979, she realized she wanted to embark on a career in show business (despite performance anxiety) and started doing stand-up comedy, according to People.
The talk show host hit the comedy nightclub circuit in the 1980s and began making a name for herself in stand-up. A year after hitting the stage, she and Joe divorced. "We were going in different directions," she said. "I was a dazzling urbanite, and he was Mr. Chips." Joe soon moved out of their Queens home, and Behar got custody of their daughter, Eve.
Few may know that Joy Behar's real name is Josephine Occhiuto. The comedian was given the nickname 'Joy' as a child and stuck with it, and she decided to keep her married name of 'Behar' since it was easier to pronounce than her given Italian name.
Not a good experience on 'GMA'
Behar's first job after teaching and in the TV biz was actually as a receptionist for Good Morning America while she did stand-up as a side gig. The comedian was hoping to be discovered by working on the morning news program. Unfortunately, that's not what happened.
Behar was fired by GMA in 1983, where at the time she admits she was "one of their more hostile receptionists," according to Good Housekeeping. Then 40 years old, unemployed, and a single mom, Behar received $135 a week in unemployment while doing stand-up sometimes as much as six times a night, having her parents watch Eve during her working hours.
Positive reviews of Behar's act led to a short-lived Lifetime series, more stand-up opps, bit parts in movies, and a talk radio show. Then Barbara Walters came calling.
Her big break
When The View launched in August 1997, Walters recruited Behar to fill in for her two days a week. The legendary news woman was looking to Behar to inject her wry humor in the daily panel discussions and possibly lift the initial low ratings.  "She's funny, intelligent and well-informed," Walters said at the time, according to People. "I chose Joy because we wanted the show to be entertaining." 
People reported that the critics embraced Behar. USA Today applauded her, saying she "generally steals the show… They should acknowledge her as the resident Erma Bombeck and make her a daily presence."
The stand-up queen was thrilled with the life-changing opportunity. "I can't believe I got this job," she said a month before the show premiered. "I'm ready to jump out of my brassiere."
Behar has also found success in her personal life. After dating him for 29 years, the comedian wed Steve Janowitz in August 2011. "I waited until all the parents were dead," she wisecracked, as reported by Heavy. "So I have no in-laws at all. He has none and I have none. 'Cause marriage is mostly about in-laws, I find. They always want you to visit them and come for lasagna."
Now after two-plus decades on The View, it looks like Behar knew from the start that the daytime talk show gig was her golden ticket to stardom. "Even though I could bomb, it's something I look forward to," she said in July 1997. "After all, this is my big break."
Read more: 'The View:' Who is Joy Behar's Husband and Why Did She Wait So Long to Marry Him?