Why 'Judy' Made Renee Zellweger Break Down
Actress Renee Zellweger has captured the spirit and tragedy of the twilight of Judy Garland's life and career in the upcoming biopic Judy. Zellweger stars as Judy Garland in the biographical drama, directed by Rupert Goold. Judy is an adaptation of the West End and Broadway play, End of the Rainbow, which revolves around the tragic final months of Garland's life before her untimely death in June 1969.
The story of Judy Garland is a tale of addiction, heartbreak, and manipulation, a tale that is by no means easy to hear or tell for many people. Renee Zellweger was no exception.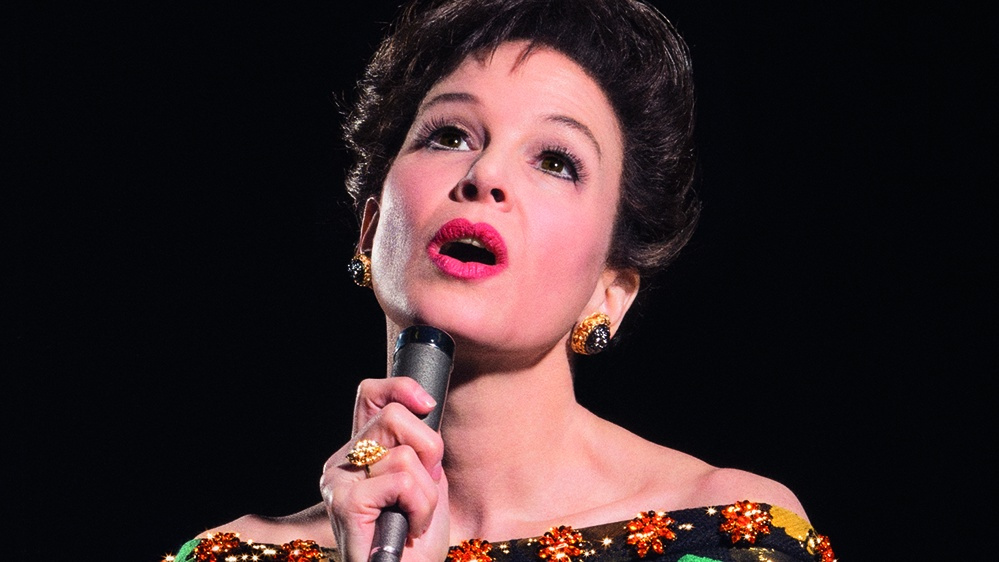 What is 'Judy' about?
Judy takes place less than a year before the death of Judy Garland, during the challenging winter of 1968, when Garland arrived in the British capital for a five-week residency of sold-out concerts in a desperate attempt to bring her career back to life and survive. Before Garland launched this tour, she was nearly out of money and unable to find any work in the United States. All the while, she struggled with both addiction to drugs and alcohol but continued to do her best to take care of her three children.
It's no secret that Judy Garland lived an extremely troubled life, and Judy does not shy away from showing this. The trailer shows Garland in such an intense state of desperation, having just been told that she needs to leave her children in order to make a living to support them. Garland's children are represented in Judy, but in June, her real-life daughter Liza Minnelli expressed in an interview with ET that she was worried about how Judy would portray her mother. "I think she's a wonderful actress and I just hope [the filmmakers] don't do what they always do," Minnelli said.
At 47 years old, Judy Garland died from an accidental overdose during the summer of 1969. Her struggle with drug addiction and alcoholism is shown very candidly in Judy. Zellweger expressed that she wanted to portray all aspects of Garland's life, good or bad, with visceral honesty — even when it broke Zellweger's heart.
Why 'Judy' made Renee Zellweger cry
For two long years, Renee Zellweger poured her heart and soul into every second of her performance as Judy Garland. "I'd listen to her music every day," Zellweger revealed in an interview with Daily Mail, "I'd watch footage of her before I went to bed. She was always there, always present. I had to get myself into Judy's environment: her voice, her speech patterns, the moments of vulnerability in her life that make you cry." The process would often leave Zellweger broken down in tears.
"If you look back, you can see that this was a time of fatigue," Zellweger continued, "The aim was to tell the story of a woman who was struggling in her circumstances, towards the end of her life." Zellweger went on to discuss the horrible things that Judy Garland experienced as an actress, having been barely 13 when she signed a contract with MGM Studios. "The cruel manipulation when she was a kid. The unkind way they got around the child labor laws. They fed her pills! She was addicted her whole professional life. I can't imagine that she slept, ever." said Zellweger.
Judy Garland was only 18 years old when she starred in the classic film The Wizard of Oz. Louis Mayer, the head of MGM Studios at the time, forced Garland into a diet of chicken soup, black coffee, and 80 cigarettes each day. Garland's tragic life encouraged Zellweger to honor her in all ways possible, both for Judy Garland herself and the millions of fans who adored her.
"She mattered so much to so many people and she touched the lives of so many people, we want to show her the love that she shared with all of us," Zellweger said. "And, boy, what a special experience that was."
Judy will find its way over the rainbow and into theaters on Sept. 27, 2019.