Why Justin Bieber Needs Hailey Baldwin in His Life More Than Ever
Justin Bieber and Hailey Baldwin seem to have to cutest relationship. He's constantly talking about his love and commitment for her in interviews and is even seen whispering sweet-nothings in her ear. But is it all too good to be true?
Justin Bieber and Hailey Baldwin started a friends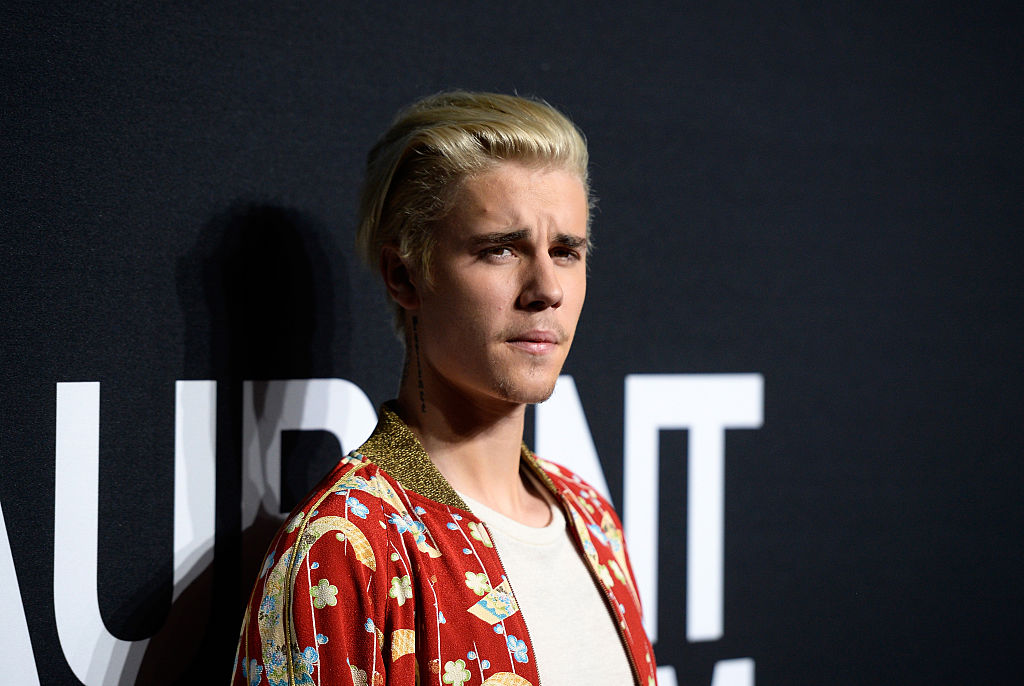 The first time this future husband and wife met would best be described as an awkward teenage moment. It was 2009 and Baldwin's father, actor Stephen Baldwin, took her to see The Today Show, where Bieber was performing. Backstage, Baldwin introduced himself and then his daughter to Bieber. And the whole thing was caught on video. Hailey Baldwin crossed her arms and wore a look of disinterest. Bieber appeared more interested in meeting her father.
Although they didn't exactly hit it off at that first meeting, they did get to know each other a little better over the next few years. Stephen Baldwin and Bieber's mother, Pattie Mallette, ended up as friends because of their shared commitment to God. They were both born again Christians.
Hailey Baldwin and Justin Bieber spent some time together in those early years as friends, but there was still an age difference between the two. They're only three years apart, but when you're teenagers, that can seem like a huge difference.
A few years later, Baldwin was attending Hillsong Church in New York, when Bieber walked in. Baldwin described that interaction to Vogue: "One day Justin walked into Hillsong and was like, 'Hey, you got older.' I was like, 'Yeah, what's up?' Over time he became my best guy friend. I was running around with him as his homie, but we weren't hanging out [romantically]."
It took years for them to finally give dating a chance, and when they did, it took a couple of tries. After heartbreak and some time apart, they met again and Bieber knew they couldn't just be friends. Within a month, they were engaged.
Justin Bieber and Hailey Baldwin balance each other out
Now that they're married, Bieber and Baldwin have found that they're a perfect match. Friends say they're complete opposites, but they help balance each other out. According to Vogue, friends describe Baldwin with words like secure, steady, and strong. On the other hand, Bieber's friends say he's soft, sensitive, and all heart.
The couple had completely different upbringings. Baldwin was mostly homeschooled with a traditional family in suburbia. She dedicated twelve years to the highly demanding study of ballet, and she's never touched a drug, mostly because of her father's experience with addiction before she was born.
Bieber became successful with his singing at the age of 13. He was thrust into the pop star life a young age before he really knew how to handle it, and he had few mentors to help him through the experience.
With the help of marriage counselors, Bieber and Baldwin have found peace in their differences. Bieber is highly emotional, but Baldwin is calm. They're able to balance each other out and use their strengths to help each other through tough times.
Justin Bieber is dedicated to being the best husband
Bieber is still young — only 25 years old — but he's fully committed to his marriage and being the best husband and man he can be. In fact, he's taken time off music to focus solely on these pursuits.
In a recent Instagram post, Bieber shared exactly how committed he is to shaping his character. Bieber started the post by acknowledging the supportive people in his life and then launched into the story of his success and the following debauchery.
"I became distant to everyone who loved me," Bieber wrote in his post, "and I was hiding behind the shell of a man that I had become. I felt like I could never turn it around. It's taken me years to bounce back from all of these terrible decisions, fix past relationships, and change relationship habits. Luckily, God blessed me with extraordinary people who love me for me. Now, I'm navigating the best season of my life, MARRIAGE."
It seems like Bieber has found the perfect person to help him through the changes he wants to make as a person. As Bieber continues to be the best version of himself, it's clear his wife is the best thing to happen to him and will be by his side on this journey.