Why Kaley Cuoco and Her Husband Make the Cutest Couple
Kaley Cuoco shot to fame on the now-iconic comedy The Big Bang Theory. As popular as she was in her role as Penny, the pretty blonde neighbor to an apartment full of nerds, she has also frequently made headlines for her colorful personal life. Cuoco has been married twice and been linked to some pretty big names in Hollywood. While she is now in a happy relationship with her husband, Karl Cook, she has definitely experienced heartbreak over the years. Let's take a look back at Cuoco's dating history and what makes her relationship with her husband so perfect.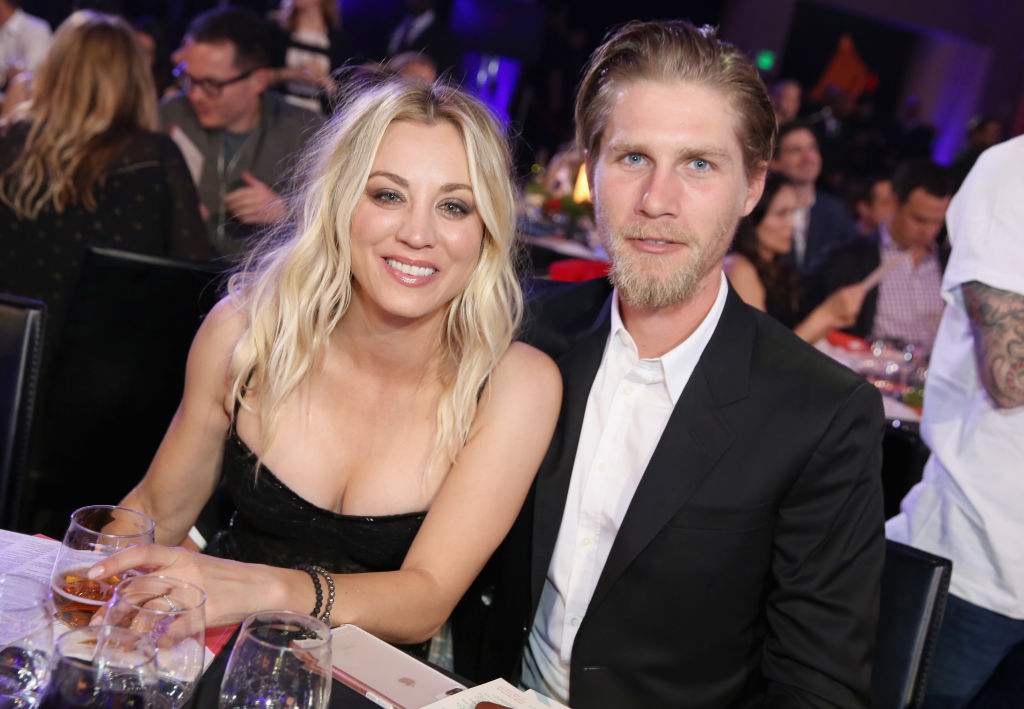 Kaley Cuoco dated her 'Big Bang Theory' co-star
Cuoco was born in 1985 and although fans know her now for her acting and animal activism, Cuoco's first interest was tennis. She actually got so good at playing tennis while she was very young that she became a regionally ranked amateur player. When she was around ten years of age, she started pursuing acting and ended up making her very first appearance in the 1995 film, Virtuosity. 
Over the next several years, Cuoco continued to work in a wide variety of television and film roles. In 2007, she was cast on the new comedy, The Big Bang Theory, the role that would ultimately end up bringing her career to the next level. Her romantic life also blossomed, and she secretly dated her co-star, Johnny Galecki, for several years during filming. Still, the two were secretive about their romance and only confirmed they dated following their breakup in 2010. They have both long since moved on and have remained great friends.
Who was Kaley Cuoco's first husband?
After her breakup with Galecki, Cuoco went on to date a musician named Christopher French. Their 2011 romance was relatively short-lived and by 2012, Cuoco had moved on and gotten engaged to an addiction specialist named Josh Resnik. Sadly, they didn't make it to the altar and broke up after only being engaged for less than a year.
Following the Resnik breakup, Cuoco had a series of brief relationships, including one with Henry Cavill. She seemed to find everlasting love when she met and married tennis-pro Ryan Sweeting in late 2013. However, the marriage wasn't destined to last forever and they divorced only two years later. Cuoco later claimed that Sweeting drastically changed after the two got married and that he almost "ruined" marriage for her permanently.
Kaley Cuoco and her husband are couple goals
Thankfully, Cuoco's first husband didn't completely ruin marriage for her after all. Shortly after her divorce from Sweeting, she met Cook, an equestrian. Cuoco is a known animal lover and bonded with Cook very quickly. She raved about him in an interview shortly after they started dating, saying their relationship was "meant to be," and that she finally found her "horse guy."
In late 2017, Cuoco and Cook got engaged. They tied the knot in a beautiful ceremony inside a horse barn and ever since, have been delighting fans with their adorable social media snaps. Cook regularly shares hilarious pictures of Cuoco on his Instagram, not all of them flattering. Still, Cuoco doesn't seem to mind at all. Staying silly with each other and sharing their love on social media probably helps to keep their relationship strong. 
While there's no word on whether or not the couple will have children in the future, for now, they are happy with their herd of animal friends and with each other.