Why Kanye West Has Ended His Longtime Feud With Jay-Z
Kanye West and Jay-Z are two of the most famous and long-standing hip hop artists active today. They also have a tumultuous relationship filled with ups and downs that lately has been very strained. The pair recently reunited at Sean "Diddy" Combs' 50th birthday party. Now fans are hoping that their interactions indicate the feud is finally behind them. Here's what we know. 
Kanye West and Jay-Z have supported one another for years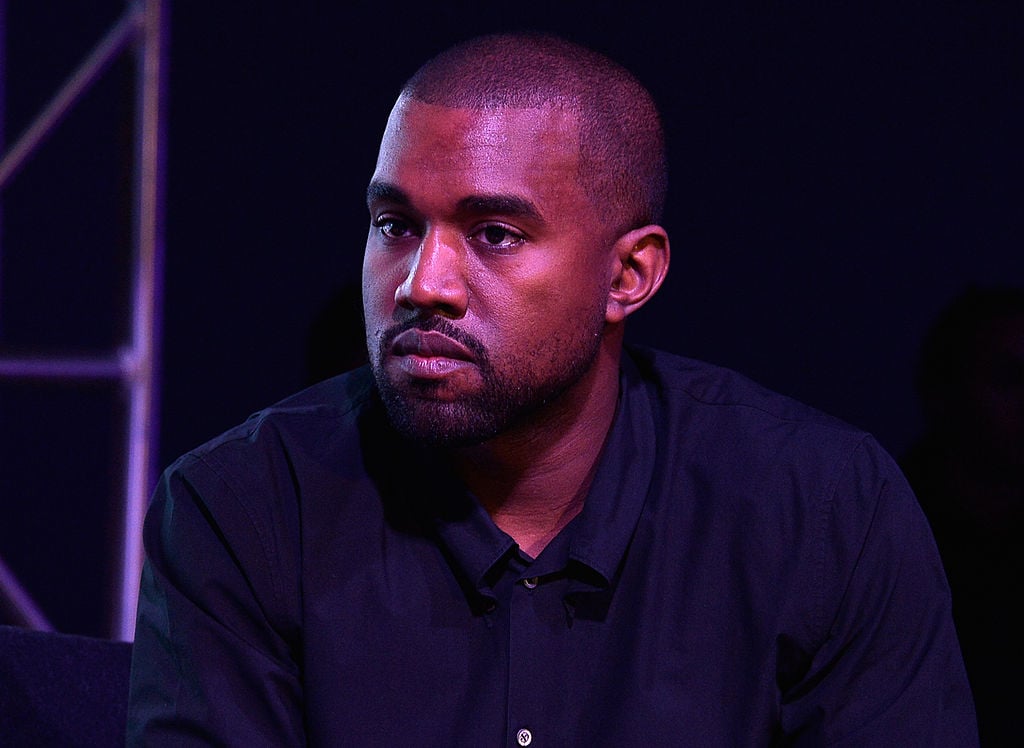 While the most recent years have seen tension and frustration between the two artists, that hasn't always been the case. Both rappers tend to use their music as a kind of autobiographical release of their own stories, so piecing together the lyrics of their songs over the years reveals a lot about how their relationship has dipped and soared.
Their professional relationship started way back in 2001 when West, then mostly unknown, was a producer on one of Jay-Z's most successful albums, The Blueprint. A few years later, in 2004, Jay-Z finally gave West a record deal on his label, Roc-A-Fella, even though he had misgivings about West not fitting the gangsta rap image that typified the rest of the artists associated with the brand. West's album College Dropout is a huge success.
In 2007, West released Graduation, and he used a track to talk about his relationship with Jay-Z. In "Big Brother," West foreshadows the rest of their very public ups and downs.
West starts out by praising Jay-Z and revealing how nervous he was when he first met him. But by the end, he's also expressing frustration with the artist for stepping on his creative toes. 
In 2009, West famously grabbed the mic from Taylor Swift to say that Beyonce should have won her award, a move (one of West's many feuds) largely viewed as careless and cruel but one that also spoke to West's loyalty to his mentor, and Beyonce's husband, Jay-Z. 
Kanye West and Jay-Z collaborated together before falling out 
While Jay-Z and West had dabbled creatively together over the years, 2011 was a new standard. They released the album Watch the Throne together. This full-length collaboration was critically acclaimed and allowed both artists to demonstrate their talents and witty lyrical range.
It appeared that any "sibling rivalry" was in the past. What's more, Beyonce and Kim Kardashian were both seen supporting their partners, suggesting a group friendship dynamic. 
While fans were eager to hear more from the pair and a sequel album was teased, Jay-Z and Beyonce were no-shows at West's wedding to Kardashian in 2014. That seemed to suggest things were not as cozy as they appeared, and West was clearly hurt by the snub.
West told Charlamagne tha God how badly it impacted him: "I was hurt about them not coming to the wedding. I understand they were going through some things, but if it's family, you're not going to miss a wedding." 
For his part, Jay-Z appeared to reference the event in the song "FRIENDS" from his joint album with Beyonce: "I ain't going to nobody for nothin' when me and my wife beefin'." With this line, Jay-Z appears to imply that it was a personal problem that kept him from attending and not a fight with West.
Recent years have seen more strain between Jay-Z and Kanye West
While both Jay-Z, West, Kardashian, and Beyonce have all been seen out together multiple times since the wedding, there have been signs that the relationship remains strained. On his track "Kill Jay Z," Jay-Z appears to address West directly: "You dropped outta school, you lost your principles, I know people backstab you, I feel bad too, But this f**k everybody attitude ain't natural."
Another line from the song suggests that Jay-Z is frustrated with West's rants and antics. He rapped: "You gave him 20 million without blinkin' He gave you 20 minutes on stage, f**k was he thinkin'? 'F**k wrong with everybody?' is what you sayin' But if everybody's crazy, you're the one that's insane." 
West's mental health and struggles with bipolar disorder have been well documented, and it appears that some of his outbursts have put distance between him and his "big brother." For his part, West seems to recognize that the strained relationship is a problem and even has a song titled "Brothers" that feels like an apology to Jay-Z.
Kanye West and Jay-Z seemed happy to reunite
With all of this turmoil in the background, fans were happy to see the hip hop megastars getting along at Diddy's birthday party. They posed for a picture alongside Diddy and Pharrell, but they also shared a private conversation that seemed warm and welcomed. 
As for why the feud has ended, it seems both Jay-Z and West were pragmatic about their feud. Back in 2017, Jay-Z told the New York Times that he still loves West despite things being complicated.
"It's a complicated relationship with us because Kanye came into this business on my label, so I've always been like his big brother," he said. "And we're both entertainers. It's always been like a little underlying competition there with your big brother. And we both love and respect each other's art too, so it's like, we both- everyone wants to be the greatest in the world. Then it's like a lot of other factors that play in it. But it's- we're gonna always be good."
Jay-Z added: "There's gonna be complications in the relationship that we have to get through, and the only way to get through that is we sit down and have a dialogue and say, 'These are the things that I'm uncomfortable with,' These are the things that are unacceptable to me.' This is what I feel. I'm sure he feels that I've done things to him as well. I'm not a perfect human being by no stretch."
Whether this is the start of another upswing for the pair's complicated relationship remains to be seen, but it's definitely got fans hopeful for a long-term reunion.