Why Kanye West Spent Most of His Honeymoon Photoshopping Wedding Pics of Kim Kardashian
Kanye West and Kim Kardashian-West have been known to do some very odd things that people might not see coming. As such, it probably was very in-character of them to spend much of their honeymoon doing something that many couples often do not: Photoshopping their wedding photos.
So why exactly did West and Kardashian-West want to spend all that special honeymoon time touching up their pictures? Read on below to find out!
When did Kanye West and Kim Kardashian-West get married?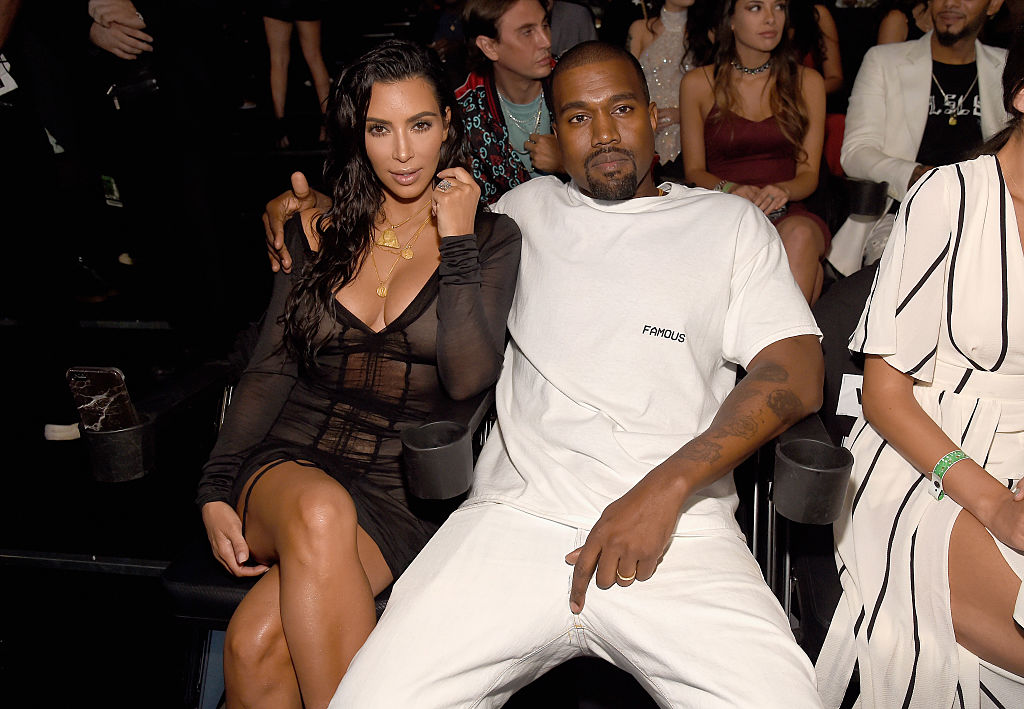 West and Kardashian-West started dating in 2012, quite a long time after their initial meeting in the early 2000s. They managed to stay on good terms throughout the years and, after many failed relationships on both sides, the two of them decided to get together.
They tied the knot in 2014 in Italy with a lot of friends and family members in attendance. However, unlike Kardashian-West's infamous wedding with Kris Humphries in 2011 that was all over E!, her nuptials with West did not make it onto TV.
The preparations were aired on Keeping Up With the Kardashians, but the actual ceremony itself remained out of the public eye. Their guests also had to sign non-disclosure agreements and could not use their phones.
Kardashian-West said on Twitter: "As much as we would love to share these memories, privacy is our main priority."
West and Kardashian-West spent their honeymoon fixing up their wedding photos
The wedding seemed to have been a dream come true for the couple and they quickly jetted off to Ireland for their honeymoon soon after. They chose the idyllic country because the two of them fell in love with it when they celebrated West's birthday there a few years back.
For their honeymoon, West and Kardashian-West reportedly stayed at a castle in County Limerick. While West and Kardashian-West's itinerary included things such as touring the countryside and having some famous Irish beer, apparently, it also included spending a lot of time Photoshopping their wedding pictures. Specifically, they worked hard on fixing up the "kiss" photo that eventually became one of the most liked shots on Instagram.
West later shared that the reason for this is because they lost out on having their first-choice photographer, Annie Leibovitz, at the wedding. Leibovitz is known for having photographed iconic celebrities from John Lennon to Lady Gaga. She also took pictures of the couple and their daughter North a few months prior.
According to West, Leibovitz was supposed to be photographing their wedding, though she later "pulled out, because I think she was scared of the idea of celebrity."
"I was like 'I still want my wedding photos to look like Annie Leibovitz's photos,' and we sat there and worked on that photo for four days," he revealed. "Can you imagine telling [Kim] who just wants to Instagram a photo, who's the number one person on Instagram, 'We need to work on the color of the flower wall?'"
The photo later got a lot of praises from followers, so their hard work definitely paid off.
West and Kardashian-West later went on a second honeymoon
While most average people would not want to waste precious honeymoon time in front of the computer, it seems that for West and Kardashian-West, that wasn't much of a problem.
Less than two weeks after their trip to Ireland, the couple flew to Punta Mita, Mexico, to celebrate West's birthday and have a second honeymoon. They stayed at a private, $15,000-a-night residence owned by Joe Francis, who is friends with Kardashian-West.