Why Kate Gosselin's Brother Sued Her For Putting the Kids on 'Jon & Kate Plus 8'
Before Kate and Jon Gosselin were all over the media for their messy divorce and severe fallout with each other, we remember them as the happy couple of Jon & Kate Plus 8. The Gosselins first attained fame due to Kate having both twins and sextuplets, and they kept their show up for years before cracks in Kate and Jon's marriage began to show. Once the divorce proceedings occurred, however, fans were getting even more information about the troubled family — and Kate's siblings and parents started to step out with their truth, too.
It seems Kate and her brother, Kevin Kreider, and Kevin's wife, Jodi, have been at odds with Kate for years. And there was even a point when Kevin was suing his sister over the show. Here's why.
Fans first saw Kate's sister-in-law, Jodi, on Jon & Kate Plus 8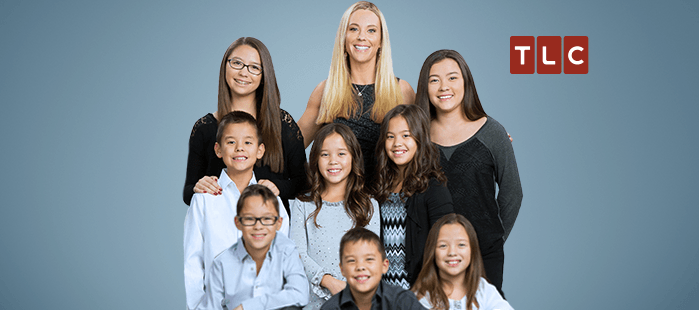 For fans who kept up with the Gosselin's back when the TLC show first began, Aunt Jodi is fondly remembered as a solid role model for all the kids. Bustle notes the Gosselin kids would often go to Jodi and Kevin's home to play, as they lived very close to Jon and Kate. And in interviews, Jodi also mentioned that, at first, it was really great to be a part of the documentary process of the show. However, it didn't take long before the innocence of the show wore off, and Jodi and Kevin began to worry that the show could actually harm the kids in the long run.
"There were cameras in the children's bedrooms at one point and they were filming all year round and these were very huge concerns for us," Jodi said during an Early Exclusive interview that Kevin was also present for. And, in regards to Jon and Kate, Jodi said, "They're very lost right now. They're very blinded by all of the this media, and this, you know, the fame and the fortune." As for Kevin, he said,"We want to be the voice of our nieces and nephews.We're seeing it turn tide that they're being viewed as a commodity."
Kevin and Jodi alleged the show was doing 'psychological damage' to the kids
Kevin and Jodi weren't just going to the media to speak out for the Gosselin kids' safety — they were also going to court. Us Weekly reports in 2010, Kevin and Jodi appeared in a hearing to state the show could possibly do "psychological damage" to the children. And there was one particular incident of a staged Christmas episode that was most upsetting to Kate's relatives.
According to the publication, Kevin said the kids were told it was Christmas morning so that the camera crew could get genuine excited reactions from them for filming. "It wasn't until after, later that they were told it was not Christmas morning, they just did it for the show. Can you imagine how confused eight little kids were that morning?" Kevin said. And it wasn't just the Christmas lying that got to Kevin and Jodi. They also alleged the kids did not have proper privacy or safety measures.
After an investigation, it was found that the kids were not in any danger — but even so, the incident certainly had the public wondering what was really going on.
Kate has allegedly said her brother was making money off of his public complaints
The public slamming of the couple certainly did not go over well with Kate. OK! Magazine notes after Kevin and Jodi took to the media to suggest the Gosselin kids were in danger, Kate spoke out to Inside Edition about it, too. She said she felt betrayed because Kevin also has four kids of his own, and she felt he would understand. "Spending time in court and gallivanting to New York to complain about me … couldn't he be at home with his kids?" Kate questioned. She also added, "And they've made a lot of money going out and complaining about us… I guess the money has run out because they are out complaining again. The truth is I haven't allowed them to see my kids in two years."
Kevin isn't the only family member who's spoken out against Kate, either. Her sister, Kendra, has also alleged in the past that Kate stopped speaking to her family completely and made it nearly impossible for them to see the kids, says Daily Mail Online.
Check out The Cheat Sheet on Facebook!