Why Kate Middleton Had To Change Schools After Being Bullied As A Teenager
Duchess Kate Middleton is poised and elegant. The mother of three is the perfect partner for Prince William –the future King of England. Kind and warm-hearted, the duchess has taken on the spotlight and her various royal initiatives with gusto, always putting her best foot forward while protecting her children and their right to a normal childhood fearlessly. However, despite Middleton's posh upbringing and her current status as one of the top members of the British Royal family, she's had to deal with a hardship that many of us have had to confront in our lives — bullying.
Though the Duchess of the Cambridge met Prince William when they were at the University of St Andrews — her time in high school with full of torment and anguish. In fact, Middleton was bullied so horribly that she was forced to change schools when she was just 14.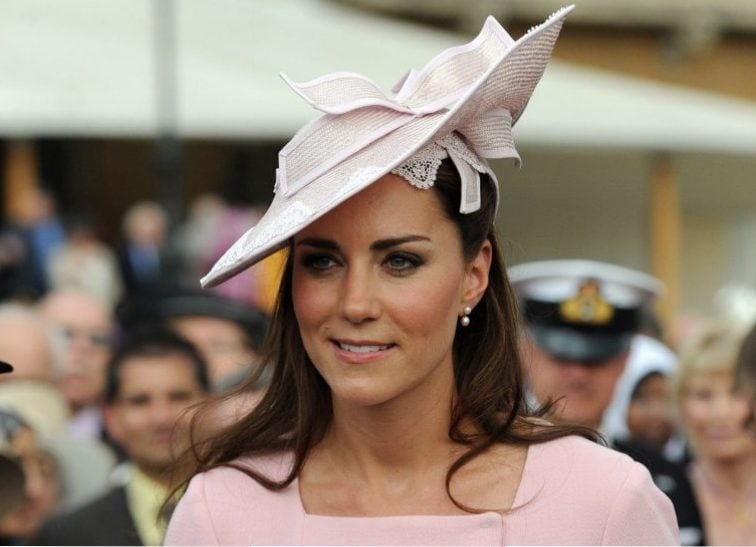 Tormented at Downe House School
When the duchess was 14, her parents, Caroline and Michael Middleton enrolled her in Downe House School. Located in a village near Newbury, Berkshire, the all-girls boarding school is for girls aged 11 to 18, and it is coined as an "Archetypal traditional girls' full boarding school turning out delightful, principled, courteous and able girls who go on to make a significant contribution to the world." Unfortunately, the duchess' experience at Downe House would be neither courteous nor delightful.
From the moment she stepped foot on the Downe House School grounds, Middleton found herself in the crosshairs of the school's bullies. The duchess' former Downe House classmate Jessica Hay explained, "She was picked on because she was perfect, well turned-out and lovely." Apparently, some of the other girls could not deal with the duchess' sunny disposition so they decided to tear her down the best way they could. Unfortunately, it worked.
Transferring by the middle of the year
Kate Middleton's time at Down House was so horrible that she ended up transferring in the middle of the school year. By the time she left the school at the end of her first term, Hay said that she was an "emotional wreck." The stress of it all was so severe on the young teen developed a terrible eczema outbreak, and she was quite thin and pale from not eating. Luckily, her parents recognized her struggles and were eager to find their daughter a new place to continue her education, even if it meant going somewhere further from her home family home in Berkshire.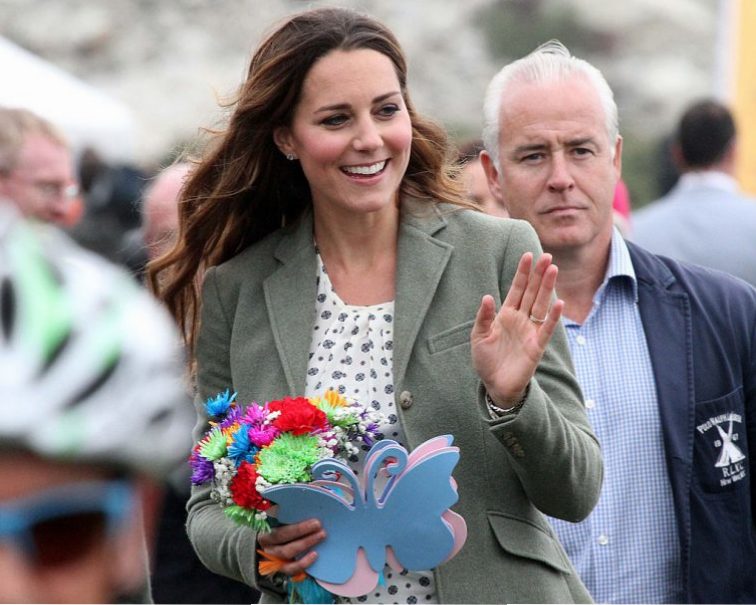 A new beginning
By the beginning of 1997, the duchess was enrolled in a new school –Marlborough College, a co-ed boarding school in Wiltshire, England. It is the most expensive of Britain's independent schools. It has been coined a "famous, designer label, co-ed boarding school still riding high." Luckily, Middleton–though shy and still reeling from her experience at Downe, adjusting well to Marlborough. Her Marlborough classmate Gemma Williamson told Daily Mail, "Apparently she had been bullied very badly, and she certainly looked thin and pale. She had very little confidence."
Luckily in time, the duchess found her stride. Her former tutor, Joan Gall, told the Daily Mail, "When she arrived she was very quiet. Coming into a big school like Marlborough was difficult, but she settled in quickly. It was like a big, happy family. We would do things like bake cakes and watch videos."
Leaving her miserable past at Downe behind, Middleton grew to adore Marlborough. In fact, she has such fond memories of the school that she and Prince William are considering the boarding school when it comes time to send their children Prince George, Princess Charlotte and Prince Louis to high school.
Check out The Cheat Sheet on Facebook!