Why Katy Perry Went Stag to Justin Bieber's Wedding
Justin Bieber and Hailey Baldwin wed for the second time this past Monday, and although the attention was on the blissful couple, it was a star-studded affair. Among the friends and family who came out to celebrate this ceremony were Jaden Smith, members of the Kardashian-Jenner clan, Scooter Braun, and Katy Perry.
Perry arrived at the South Carolina resort to attend the wedding by herself. Some are wondering why her fiancé, Orlando Bloom, was not there, but there are few reasons that can account for the actor's absence.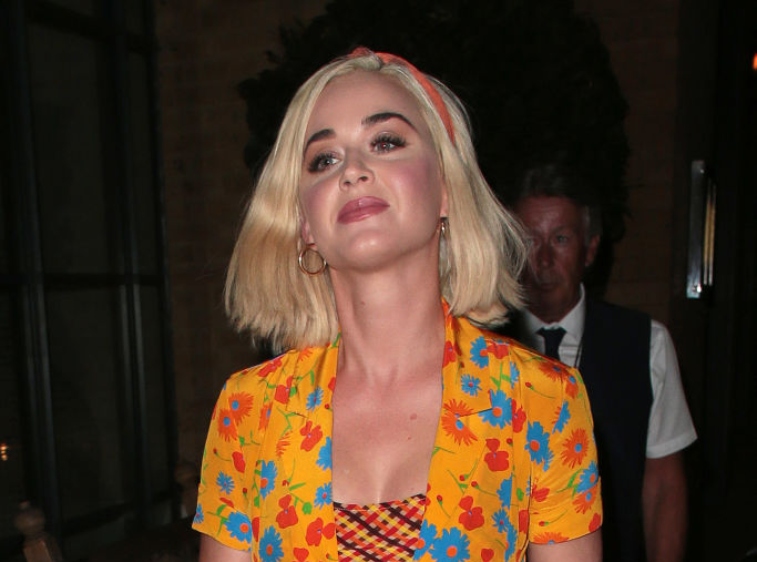 Bieber and Bloom had a tiff years ago
Back in 2014, a video of a physical scuffle between Bloom and Bieber went viral. In case you need a refresher, it was supposedly over Bloom's ex-wife, Miranda Kerr. Bieber was getting too close to the supermodel during the time the two were still married and was still around after they split in 2013.
Months later, Bloom was getting friendly with Bieber's on-and-off girlfriend, Selena Gomez. According to an old E! News report, both Kerr and Bloom insisted that Gomez was just a friend. But the two guys just didn't get along.
Bloom and Bieber ran into each other at a restaurant in Ibiza where the latter allegedly shouted to the actor, "What's up b****?!" That's when Bloom tried to punch him in the face.
The incident had people choosing sides, and according to reports at that time, Leonardo DiCaprio was at Bloom's table, supporting his friend. The singer and actor may have never buried the hatchet, giving a partial reason for Bloom's nonattendance.
However, Bloom is working on his TV show
The other possible reason that Perry attended the festivities alone is because her beau is busy filming Carnival Row. Bloom plays one of the leads in the series and season two is said to be in production in Prague. Showrunner Travis Beacham told The Verge filming was due to begin in September, and fans will note that Bloom and the other cast members are on set.
That would explain why Bloom was available to attend Misha Nonoo's nuptials with Perry earlier in September, and Ellie Goulding's in August.
Perry and Bieber go way back
Both singers have known each other since Bieber was a teen starting out in the business. They've performed at various concerts and events together and have been friends for about ten years. Perry is also friends with Bieber's ex and mutual friend of Taylor Swift, Selena Gomez.
The web of Hollywood friends and feuds might seem tangled looking from the outside in, but people change, bad blood dries up, and things move forward. If Bloom and Bieber are really still at odds in some way, there's a chance they'll forgive and forget.
Perry and Bloom got engaged on Valentine's Day this year, and although both are busy with their careers right now, it's said they are due to wed by the end of the year, per People. The outlet also reported the duo prefer to have a small, intimate ceremony. Perhaps the Biebers will be invited to attend their big day.