Why Keanu Reeves Relates to John Wick So Strongly
Keanu Reeves is one of the least understood actors in Hollywood. Despite his A-list status in the industry, gossip magazines rarely plaster his name on covers and paparazzi seem to "let him live –" a privilege often unattainable as a Hollywood movie star. However, the John Wick star's absence from social media may play into his impressive feats of public invisibility.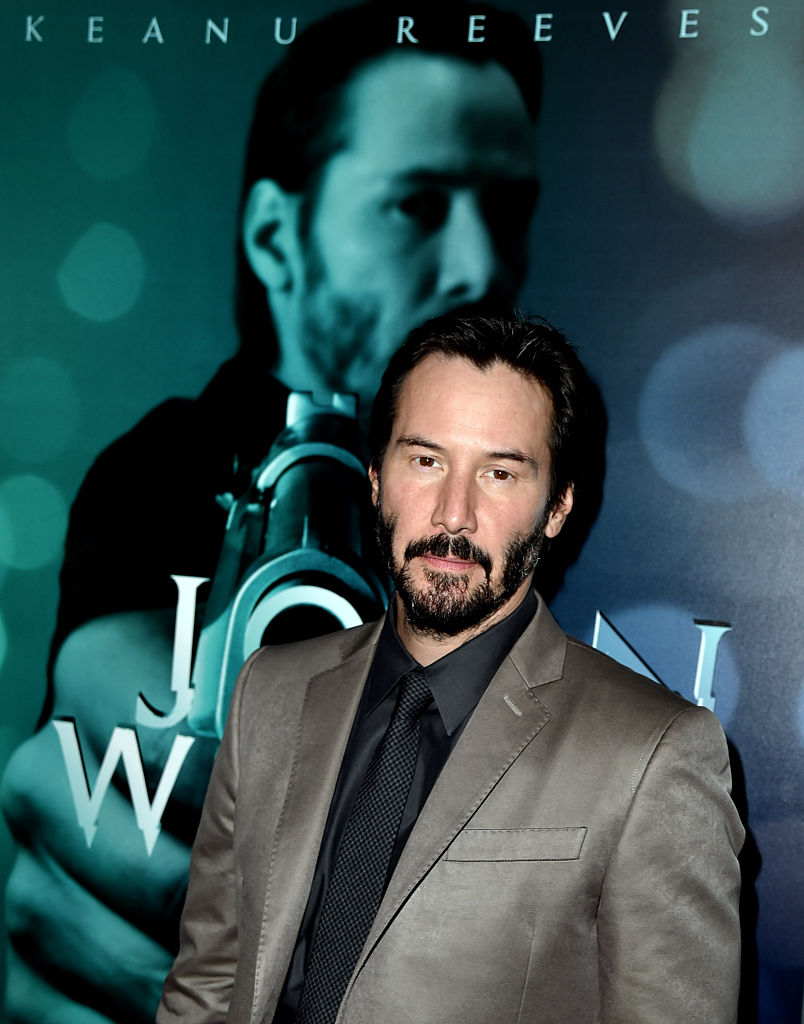 From his outings in The Matrix to the John Wick franchise and his turn in Toy Story 4, Keanu Reeves manages to stay on the radar, without ever finding himself in the center of a tabloid article. He's a talented actor – frequently offered roles across genres – and seems to be living his best life.
Though not much is known about Keanu Reeves' personal life, he has led a rather tragic one. Though harboring no pent-up rage or bitterness towards his circumstances, his life events play largely into how and why he relates to John Wick. 
Keanu Reeves knows loss and has battled with intense grief throughout his life
Keanu Reeves lost his daughter and his girlfriend in 1999 and 2001 respectively. Reeves began dating Jennifer Syme in 1998, and they conceived a child one year later. However, the child, Ava Archer Symes-Reeves, was stillborn. Two years following this tragedy, Syme died in a car accident on the way home from a party. Syme was 28. 
Keanu Reeves, also close friends with River Phoenix, was forced to confront Phoenix's death in 1993. Phoenix and Reeves met on the set of I Love You to Death and worked together again in My Own Private Idaho. The two became instant friends after working on their first film together.
When you lose your best friend, a child, and a girlfriend, all within a matter of nine years, coping presents a seemingly insurmountable challenge. Reeves became guilt-ridden and even cited Ava and Jennifer's deaths as the primary reasons he has yet to engage in another serious relationship. Though he has learned to persist, Reeves cites John Wick's grief as part of his attraction to the character, for he can relate to the pain.
Keanu Reeves talks John Wick's grief 
During an interview with The Guardian, Reeves discussed Wick's bereavement. When asked if he brought his own struggles with grief to the role, Reeves stated, "Oh yeah, I thought it was one of the foundations of the role for John Wick. I love his grief," before going on to explain:
"…For the character and in life, it's about the love of the person you're grieving for, and any time you can keep company with that fire, it is warm. I absolutely relate to that, and I don't think you ever work through it. Grief and loss, those are things that don't ever go away. They stay with you."

The Guardian

Reeves has been confronted with close-to-home loss since he was a young boy. Keanu Reeves' father walked out on his family when he was just a child. He is unsure whether his father's disappearance sculpted him in any way, as he has no comparative base.
Reeves explained to The Guardian that, because he doesn't know what his "other life would have been," he can only communicate on the "traumatizing" effects such a disappearance likely catalyzed. 
Reeves' father left. One of his best friends in the industry died when he was just coming out of adolescence. His child was stillborn, and then his girlfriend died. It's likely that Reeves channels this loss when portraying Wick's grief, thus, only augmenting the sheer conviction inherent to his performance. 
Playing John Wick may, in some way, be cathartic for Reeves. Taking on a character whom loss works to define likely allows Reeves to channel his grief in a performative-based way, for these are such "things that don't ever go away," as he explained to The Guardian.