Why Kelly Ripa Can't Stop Posting About Mark Consuelos On Instagram
Some people might find their public displays of affection and nonstop social media posts a little annoying, but we must admit that Kelly Ripa and Mark Consuelos, are a seriously adorable couple.
Not sure how they became a couple and why they are famous, read on to get the whole scoop.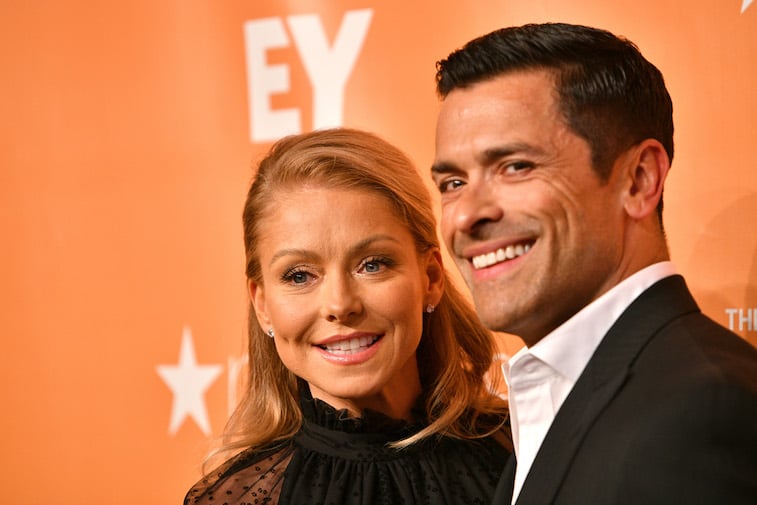 It all started on 'All My Children'
Kelly Ripa played Hayley Vaughn (1990 to 2002) on the soap opera All My Children. It is hard to imagine pretty Ripa with a "scary Elvira hairdo" but that is exactly how "Hayley" arrived in Pine Valley, the fictional town where the characters on All My Children lived.
Hayley was wild and rebellious brought with her two tons of drama. There were boyfriends, husband, murders, drunkenness, and more.
When did Mark Consuelos join 'All My Children'?
Consuelos was born in Zaragoza, Spain, the youngest of three children of Camilla and Saul Consuelos. The family migrated to the United States and Consuelos eventually graduated from the University of Notre Dame. He earned a degree in marketing but decided to pursue acting as a career.
Consuelos' break came when he was cast as Mateo Santos on All My Children in 1995. It wasn't long before Ripa and Consuelos realized they are a match made in heaven.
What did Mark Consuelos say about the first time he saw Kelly Ripa?
In a 2014 interview with the Huffington Post, Consuelos described his feelings when he first met Ripa. "I thought she was adorable, hot and sexy, and all that stuff, but I was very focused."
He added that, "I didn't really think I had a chance with her, so I wasn't focused on that."
However, once Consuelos' "Mateo Santos" became Ripa's "Hayley Vaugh's" lover, there was no stopping the sparks.
So, what is up with all the public sharing of their love?
Fans of Live With Kelly and Ryan, know that Ripa cannot stop talking about her family and husband. Ripa constantly shares social media posts, showing current and throwback photos of the couple.
Ripa's audience loves it all, because who doesn't love an adorable couple showing their affection.
However, to answer why do it, fans of Live With Regis and Kathy Lee know that Kathy Lee started the trend by being just as enthusiastic about sharing all the details of her family life, regularly talking about her children, Cody, and Cassidy, and her now-deceased husband Frank Gifford. 
So, it might be annoying to some, but we can only guess that all this is a throwback to a nostalgic time when life was simpler. We say please share more Kelly Ripa, because it warms our heart as we head into the dark days of winter.