Why Kendall Jenner Fans Think She's Too 'Rude' to Be Down-to-Earth
Celebrities understand the power and influence that can sometimes come with being in the media and headlines. Unfortunately, their fame and success often result in being judged or scrutinized in the public eye. The cast of Keeping Up With the Kardashians understands that better than most. Fans love the E! cable network television series that …
Celebrities understand the power and influence that can sometimes come with being in the media and headlines. Unfortunately, their fame and success often result in being judged or scrutinized in the public eye. The cast of Keeping Up With the Kardashians understands that better than most. Fans love the E! cable network television series that first launched back in 2007, but that doesn't stop them from talking about the sticky topics. See what they had to say about which famous cast member they thought was the most down-to-earth and why it could never be Kendall Jenner.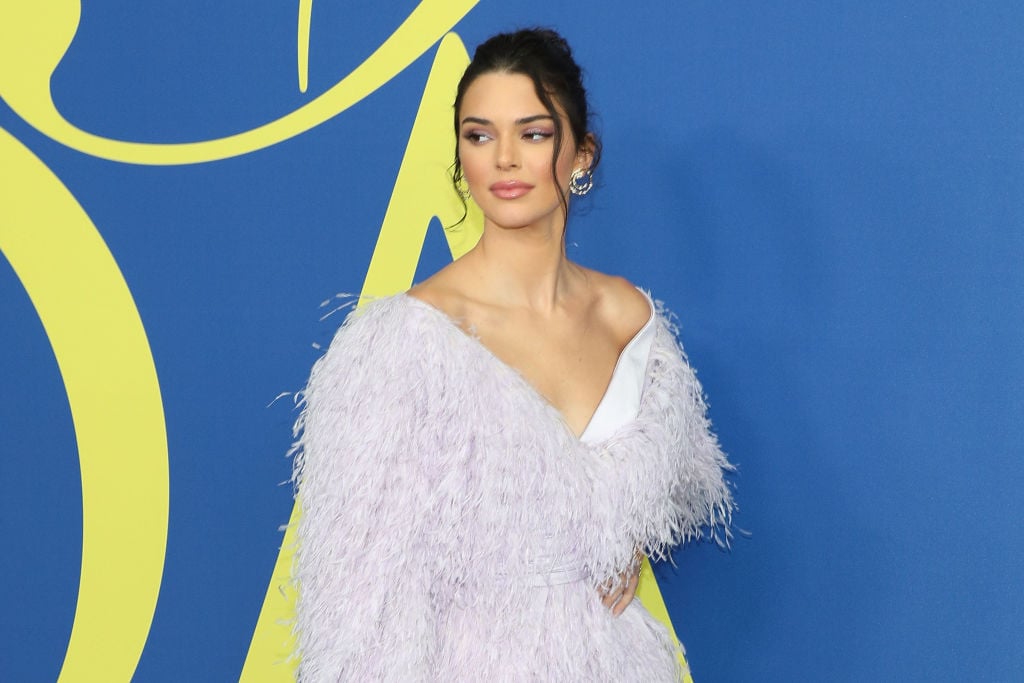 What do fans have to say about the cast of Keeping Up With the Kardashians when it comes to being down-to-earth? 
A recent Reddit thread encouraged fans of Keeping Up With the Kardashians to explore which member of the cast could be considered the most down-to-earth. The discussion started with a fan posing the question, "Which Karjenner do you think is genuinely the most down to earth?" It goes without saying that fans and viewers had a lot to say and share. Though Kourtney Kardashian seemed to receive a lot of votes, so to speak, not everyone was sold on her for the most down-to-earth sister. One viewer explained, "I think Kourtney is authentic but def not down to earth…. the woman acts like she works night shifts in a hospital when in reality her "job" she touts so much about is being on a reality TV show and managing a lifestyle brand." Kourtney Kardashian may have not been the most popular pick, but it was obvious that many fans and viewers thought Kim Kardashian West was the obvious choice.  
There were a ton of comments highlighting why Kim Kardashian West could be considered sensible and genuine. A fan commented, "I think I'm going to say Kim. Even though she's probably the most famous, she always seems kind and thoughtful when we see her interact with strangers." Many viewers found Kim Kardashian West's perspective, pursuits, and personality the best fit for the category. 
What did Keeping Up With the Kardashians fans say about Kendall Jenner in regards to being down-to-earth? 
The Reddit discussion had a lot of varying opinions, and most of the members of the cast seemed to get a mention. Unfortunately, they weren't all good. Fans of Keeping Up With the Kardashians had a lot to say when it came to Kendall Jenner. Unfortunately, many people used the discussion as an opportunity to express why they would not select Kendall Jenner as the most down-to-earth. As one fan bluntly added, "Idk why people keep saying Kendall, home girl is rude as hell to regular staff and she has absolutely no idea what it's like to not be rich or well known." Kendall's subdued nature that is often seen on-screen seemed to be working against her in this controversial conversation. 
What examples did fans discuss in terms of Kendall Jenner being too 'rude' to be down-to-earth? 
Fans of Keeping Up With the Kardashians made it abundantly clear that they didn't believe Kendall Jenner when was the most down-to-earth sister. A fan sarcastically joked, "Because she wears lipgloss and jeans and rides horses so obviously she is the most down to earth [sic] /s." Many people began to enthusiastically list examples from Kendall Jenner's past showcasing why they believe she is far too rude to ever be considered down-to-earth. 
One viewer seemed to say it all and commented, "Theres too much talk about Kendall being rude to staff and waiters for me to agree, plus how she's handled the Pepsi and the whole "whatever those other models do" comments." Ultimately, Kendall Jenner's complex past and reputation took her out of the running for this title. Kendall Jenner may be a lot of things, but fans don't find the reality television star to be down-to-earth.