Why Kendall Jenner Hasn't Tried Kylie Jenner's Skincare Line
When makeup mogul Kylie Jenner launched her skincare line, Kylie Skin, back in May, she received a bunch of public support from her family members. Kim, Kourtney, and Khloé Kardashian almost immediately hopped on social media to upload photos of the walnut scrub, moisturizer, eye cream, toner, and face wash. Kendall Jenner, however, remained silent.

That's because she hasn't used her baby sister's skin care line — and she doesn't intend to.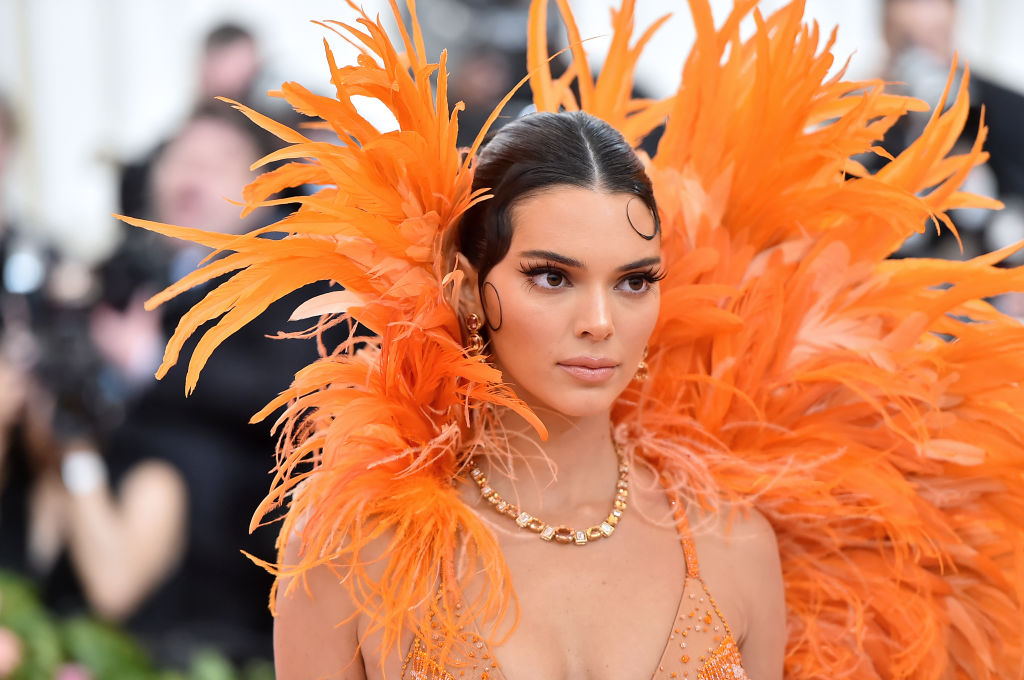 Why hasn't Kendall Jenner tried Kylie Skin?

It's nothing personal. While speaking to Bustle at a beauty event in June 2019, Jenner told the website that she prefers to keep up with her routine consisting of Proactiv's cleanser and acne treatment, which she says helps her control her breakouts. "I'm stuck to my routine," she said of not trying Kylie Skin. "I don't want to do too much."

Makes sense to us. Jenner, who has long struggled with acne, has been using Proactiv for nearly a year after finding that it really worked for her. So why switch up?

Kendall Jenner's comments about her skin are real

In a January 2019 interview with People, Jenner opened up about struggling with acne in the public eye, explaining that her breakouts took away her confidence.

"A couple of my siblings struggled when they were much younger, but they never really had it like I did," Kendall said. "That was also kind of a tough thing for me: to look at my beautiful sisters with beautiful skin and be like, 'Okay, well, why me? What's wrong with me?'"
She said those insecurities deepened after other people started noticing her breakouts, which made her turn to Proactiv.
"I honestly had never really spoken about [my acne] before, but a lot of people had seen me struggling with it mostly through paparazzi photos or the Golden Globes," she added. "I had exhausted all other options, I was desperate, and I was like 'You know what? I'm gonna try [Proactiv].' It was such an awesome experience for me and really helped me."

The Kylie Skin product reviews are interesting

It's safe to say the supermodel won't be switching Proactiv out for Kylie Skin any time soon, but if she does, she might be impressed, as Kylie Jenner maintains the products are "suitable for all skin types."

Some buyers can attest to that. "I was definitely one of the skeptics, but don't knock Kylie Skin until you try it," one person told Glamour magazine. Another added that some of the products really "[hold] up."

One Kylie Skin product has raised concerns
The walnut face scrub has caused some controversy, given walnut is an abrasive natural exfoliant that can create micro-tears in the skin.
"A WALNUT FACE SCRUB?! Why is Kylie trying to destroy our skin omfg," one person tweeted. "Your skin may look great now, but the sensitivity & post inflammatory hyperpigmentation will come eventually with consistent usage," another added.

But others like it. One woman even told Glamour she "loved" it. "I use scrubs sparingly, so the fact that it was a bit more harsh was fine for me," she said.

We guess it just depends. But Jenner made it clear that she doesn't intend on using the products, so there's that.