Why Kevin Hart Reportedly Wants His Friends to Downplay His Crash Injuries
Kevin Hart is keeping a low profile following a car crash in California that left him with "major back injuries" — and that's apparently for a reason. 
The Jumanji star reportedly doesn't want the public to know about the extent and seriousness of his injuries. In fact, he's allegedly so determined to keep his health issues under wraps that he's asked his inner circle to downplay his injuries. Here's why.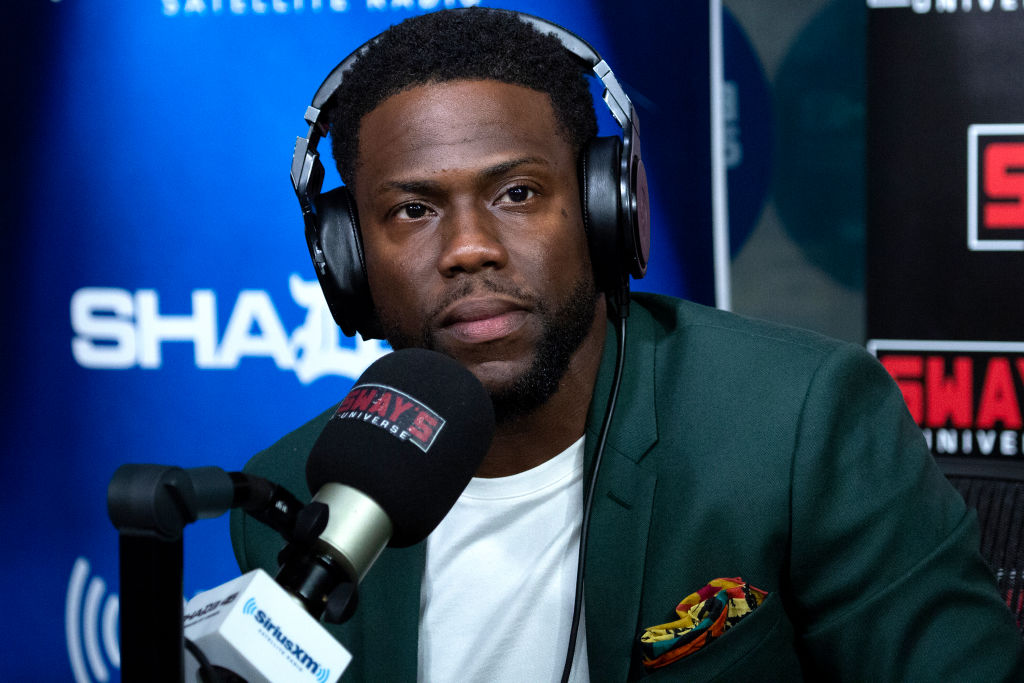 The reported reason Hart wants his friends to downplay his injuries
A source told Us Weekly for its Sept. 23 issue that the 40-year-old comedian wants them to "downplay the seriousness of his injuries because he has so many project commitments."
As of writing, Hart has not commented on claim, so we can't say that it's 100% true. But he definitely does have a lot of project commitments. He's starring in the highly-anticipated sequel Jumanji: Next Level, which hits theaters in December. And while filming is likely over, Hart will probably have to make some promotional appearances for the flick.
He also has a role in the 2020 drama, Fatherhood, where he'll reportedly show off his "serious side." The movie, which features stars like Alfre Woodard and DeWanda Wise, focuses on a man whose wife dies after giving birth, forcing him to be a single parent. So, in other words, it's really Hart's time to shine, and it would be unfortunate to miss out.
Hart's crash was serious
Hart was reportedly riding in the passenger seat of his 1970 Plymouth Barracuda on Sept. 1 when he was involved in a car accident. The driver, actor Jared S. Black, had reportedly lost control of the vehicle after making a turn, sending it off the road and down an embankment. Both of them walked away with serious injuries.
An Entertainment Tonight source said on Sept. 5 that the father of three "fractured his spine in three places."
"Kevin's spinal injuries are very serious; he sustained several fractures and had no choice but to have surgery as soon as possible," the source said. "Since the surgery, he has been heavily sedated. The physicians are doing everything they can to keep him out of pain." 
"He has suffered a great deal and has a long road ahead," the insider continued.
Some people in his inner circle have already provided updates
Tiffany Haddish, Hart's close friend and frequent collaborator, told Entertainment Tonight on Sept. 6 that the comedian is on the road to recovery.
"He's OK. He's doing fine," the Night School actress said. "As far as I know, from the last I heard, he's fine."
"He's already walking. He's good," Haddish added.
Hart's Jumanji co-star, Dwayne Johnson also provided an update. On Sept. 9, he stopped by Kelly Clarkson's eponymous television show and said that Hart is doing OK.
"I spoke with Kevin, I actually refer to him as my son," said Johnson, making a joke about Hart's size. "I connected with him today. And you know what? These things happen in life and thankfully he was strapped in nicely to his car seat."
"He's a lucky man. I wish him the best," Johnson added (via CNN).
Those are our sentiments exactly. Here's wishing Hart a speedy recovery.