Why Khloe Kardashian Isn't Dating After the Tristan Thompson Cheating Scandal
Khloe Kardashian had to pick up the pieces after her now ex-boyfriend, Tristan Thompson, cheated on her with her sister Kylie Jenner's now ex-friend Jordyn Woods. She's managed to navigate the devastating situation and emerge even stronger.
At the heart of it all is her commitment to doing the best for the daughter she shares with Thompson and, while she's not in a hurry to start dating again, she is open to getting married again someday.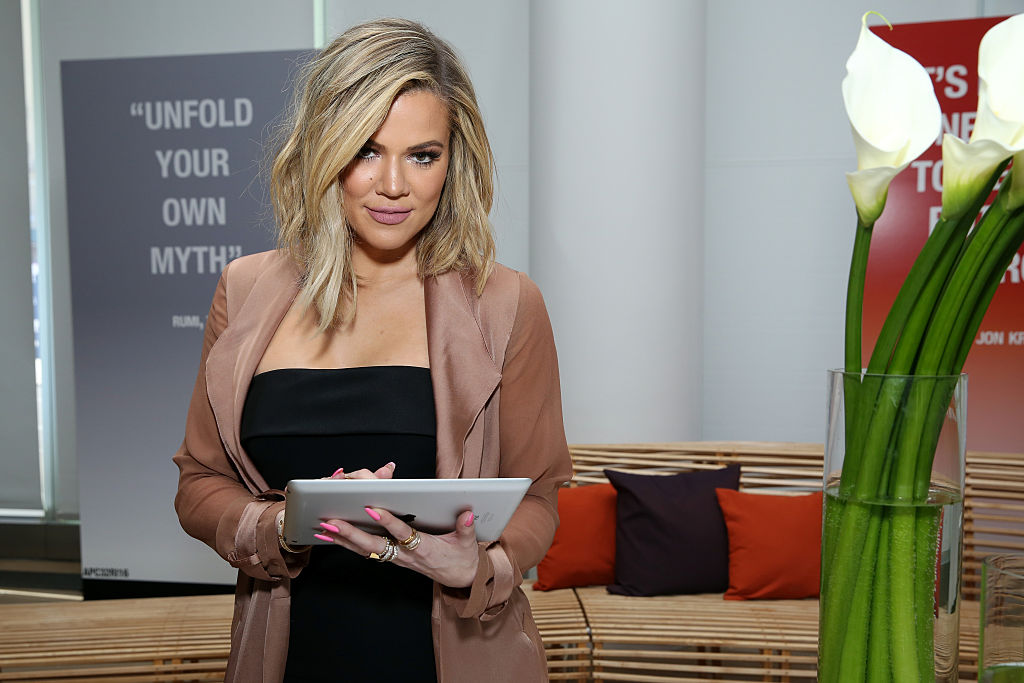 Will Khloe Kardashian start dating soon?
Kardashian's fans are hopeful that she'll find love again but for now, she's in no hurry to jump back into dating. During an interview on the Divorce Sucks with Laura Wasser podcast, Kardashian explained why dating isn't on her radar.
"No, I'm not even thinking like that," she shared, adding, "I'm not on any [dating apps], but I don't care to be." Her focus is on her daughter, True, she noted, explaining:
"I'm so in love with True and being with her and enjoying every minute. I know that probably sounds like the typical answer, but I'm working. I'm working on myself. Mind, body and soul — another cliché. I'm just happy. I need to filter through whatever I feel like I need to filter through. My focus right now is True. "
She added, "I don't feel a sense of urgency to be in a relationship or even go on a date."
She still believes in marriage
Despite being hurt by Thompson and divorcing Lamar Odom in 2016, Kardashian hasn't given up on relationships and even said she'd consider getting married again.
She explained: "I've learned from my first ex-husband that it's going to be okay. I really think you should go through your feelings. [The divorce from] Lamar was so hard for me, it was the first time I had my heart broken and I put my all into my marriage."
Kardashian continued: "I think that me knowing that I could survive that, and, like, it's going to be okay and life gets better, but I look at life from always a positive aspect. I would've rather experienced those moments that I had of greatness and then I had to lose it, than never to have experienced that ever."
With life experience comes some wisdom and Kardashian is sounding wise beyond her years. She told the podcast host: "Life is about love, and breaking up, and then you'll find someone again once you heal. Never find someone just because you want to distract yourself… It's never gonna be the right person."
Kardashian explains why she's nice to Thompson
During the same podcast, Kardashian also spoke about why she keeps things civil with Thompson for their daughter's sake.
She shared: "Those emotions can be heightened at times, but I do everything in my power to not even bring… True is like a year and a month old, so she doesn't really know what's happening, but to me, she does know. She feels energy, and I'm a big believer of that. So, I do everything in my power to not put any sort of heavy energy around her. Maybe that sounds a little too bohemian for some people."