Why 'Killing Eve' Is So Popular
For those of you who don't know, BBC America's Killing Eve is a hit. It's a very popular show. Why, you may ask? Well, you're about to find out.
There are many reasons that the show is popular, from the phenomenal acting to the brilliant writing. We seek to understand why the show is so popular among fans, including some famous names. Famous fans of the show include Taylor Swift and Prince William. So what is it?
What is it about this show that people, including some very influential people, love?
What is 'Killing Eve' about?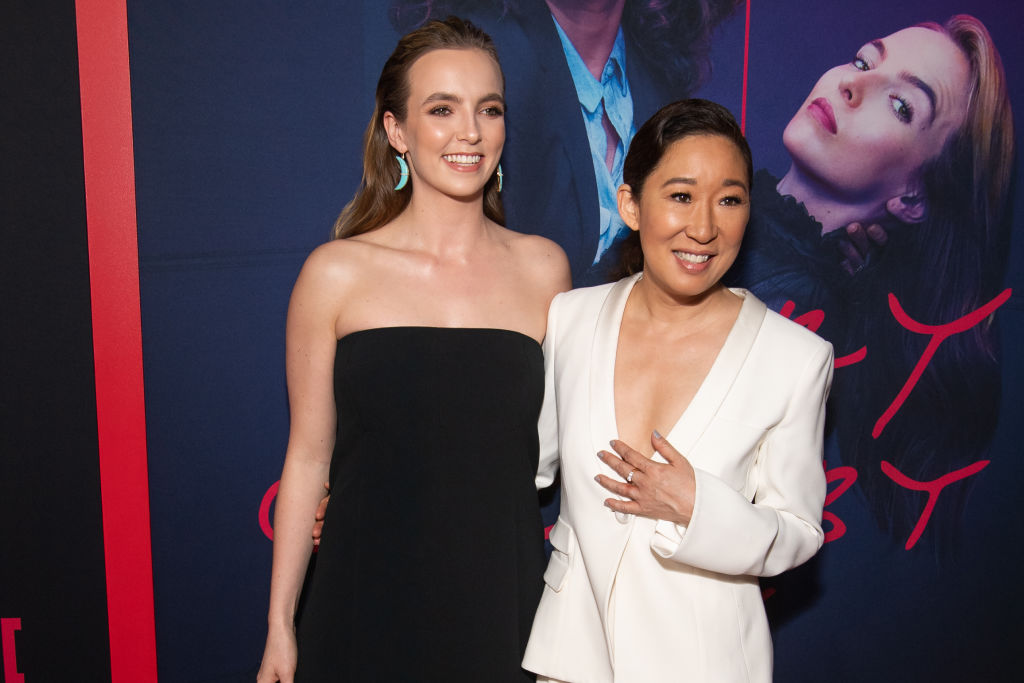 For those of you who have missed the popular show, let's give a brief summary. Killing Eve is about an assassin named Villanelle, played by Jodie Comer, who British agents are searching for. One particular agent, Eve Polastri, portrayed by Sandra Oh, develops a close relationship to Villanelle and is fascinated by her.
The series follows their love/hate relationship as both sides play games with each other and both sides have vulnerable moments. However, Eve is the more vulnerable of the two. Villanelle seems to always be in control of her emotions, or to not have them. Sometimes it's hard to tell which one.
Why is 'Killing Eve' popular?
As is mentioned before, there are many reasons why the show is so popular among fans. The writing for the show is great, being surprising without just being about shock value. The show writers know how to execute a plot twist without overdoing it and that is amazing.
The actors on the show are wonderful, putting all of their effort and talent into every performance. It's not surprising that they have been nominated for awards for their performances. They would deserve to win every one.
The characters on Killing Eve are all very well-written. They all feel like actual people, even Villanelle who is a killer with a love of drama. Every single character is also treated with respect by the writers. And that's very important, we believe.
What is the number one reason Killing Eve is so popular?
We think Taylor Swift says it best, which may be surprising to some Killing Eve fans who had no clue the singer was one of them. She describes the show as "so intoxicating" and says that "we've only ever seen that kind of endearing badness in men — until recently when we started to see female characters that are able to break through the constant likability challenge [women] find ourselves in." This is key to the show's success, we think.
The show doesn't worry about its characters, especially its female characters, being likable. And yet every single character on the show is fascinating, most likely because they are so realistic. It's also nice to see female characters who break the typical mold. It's refreshing.
Let's hope that Killing Eve will continue to be unique in so many ways. Because if it does, most likely the show will only get more and more popular.