Why Kim Kardashian and Kanye West Picked the Perfect Baby Name
Ever since Kim Kardashian announced that she and her husband Kanye West were expecting a baby boy back in January, everyone had been anxiously waiting to see what the couple would name their new son.
Kim Kardashian and Kanye West welcomed their fourth child on May 10 and the name was finally revealed a week later.
Like their three other children, baby number four's name is not a common one, but it holds a lot of meaning for the Kardashian-West family. Let's look at what the name is and why Kim Kardashian and Kanye West actually picked the perfect moniker for their little boy.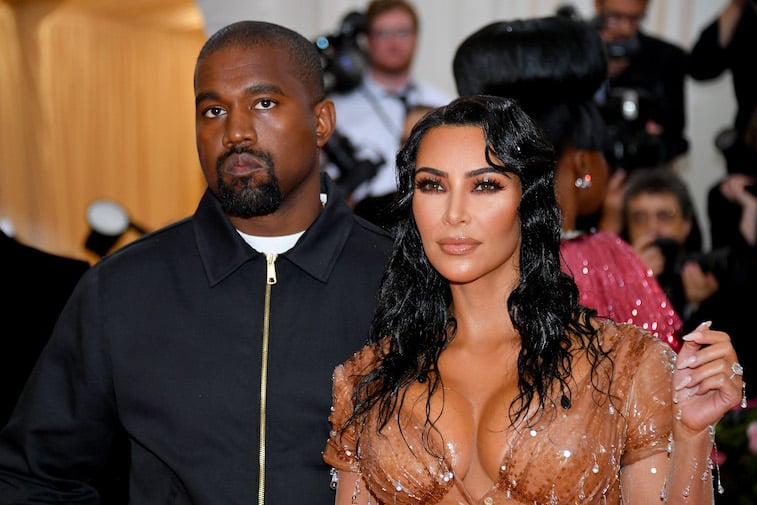 Kim Kardashian and Kanye West's new baby is named Psalm
After her fourth child was born, Kim Kardashian started posting throwback pictures on her Instagram of her baby shower and wedding.
On May 7, Kim Kardashian finally announced to the world her new child's name with a tweet. "Psalm West," she shared while attaching a picture of a text from Kanye West.
The text included a photo of little Psalm in a crib accompanied by a sweet message that said: "Beautiful Mother's Day. With the arrival of our fourth child, we are blessed beyond measure. We have everything we need."
What is the meaning of Psalm?
The name Psalm has Hebrew roots and carries the meaning of "song." It is often used to refer to hymns in Christianity as well as Judaism. Most commonly, the word "psalm" is associated with the Book of Psalms in the Bible, which is an anthology of sacred songs and poems.
Psalm is a rather unisex name, though it ranks higher in popularity with boys than girls.
However, as one might have guessed, it isn't a very common name to begin with. BabyCenter considers it an "unusual or surprising" moniker, so most people might never meet anyone named Psalm.
But it's worth noting that popular celebrities can influence baby name trends, so Kim Kardashian and Kanye West could likely usher in an era where Psalm is on many expecting parents' minds.
Why Psalm is the perfect name for Kim Kardashian and Kanye West's child
A lot of parents put effort into naming their kids and it's clear that Kim Kardashian and Kanye West are no exception. When we break down the meaning behind Psalm, it becomes obvious that it's the perfect name for the Kardashian-West family.
For one thing, Kim Kardashian and Kanye West have been very open about their faith lately, so their fourth child having a Biblical name is almost a given. Earlier this year, Kanye West began hosting Sunday Services, which are weekly religious events that Kim Kardashian has described as "a healing experience."
He also brought a Sunday Service to Coachella on Easter Sunday and more than 50,000 people showed up, which have gotten more followers speculating that Kanye West himself might be starting a church soon.
The other part of the name Psalm refers to music and it makes a lot of sense as well. Kanye West is a rapper who has been writing and producing songs since he was young, so music has always been a big part of his life.
Additionally, his Sunday Services have been known to include a huge amount of music and dancing – more so than your average church service might.
It seems that the name Psalm combines two of the most important things in Kanye West's life – religion and music.
Although Kim Kardashian does not host Sunday Services nor is she a musician, she has been by her husband's side through everything, so we have no doubt it's a name that the TV starlet loves as well.