Why Kim Kardashian Doesn't Want to Take Thong Bikini Pics Anymore
Kim Kardashian is a classic example of someone who pushes the limits of sexy dressing. Her red carpet looks are designed to show off all her famous curves, and vacation time has always included pictures of her in barely-there bikinis.
But lately, Kardashian has been toning down her signature sexy style. Instead of the revealing necklines and curve-hugging styles she's always preferred. She's moving toward a more modest look.
Kardashian even said she won't be taking pictures in thong bikinis anymore when she's on vacation. What has caused this dramatic change in how she dresses?
People have noticed a change in Kim Kardashian's wardrobe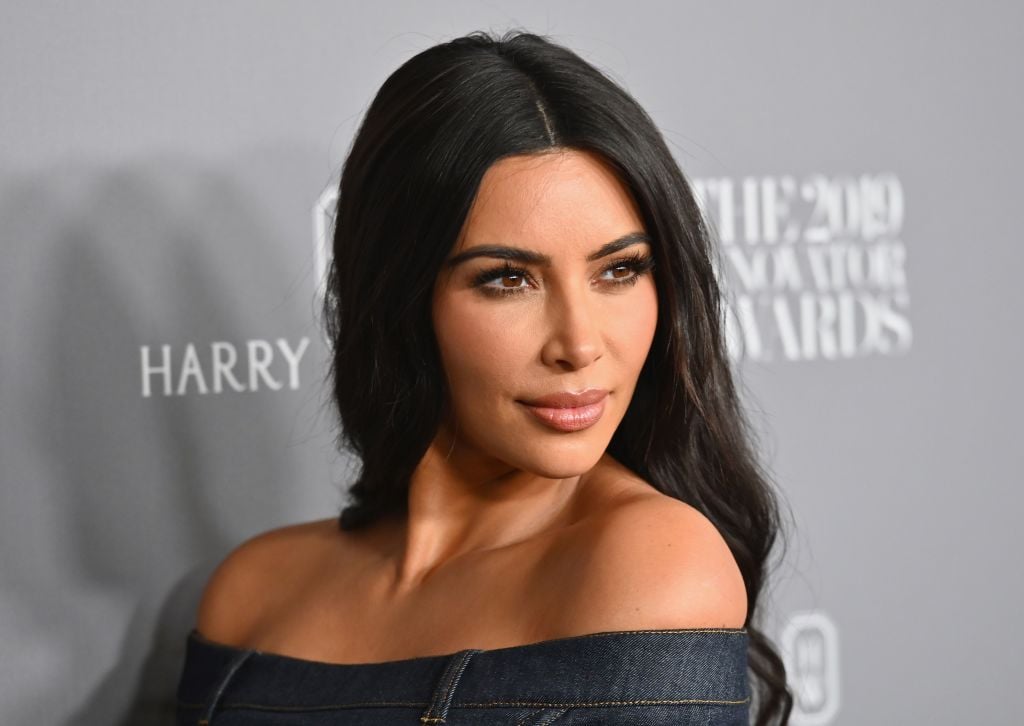 In the past month, people have seen a shift in Kardashian's style. She appeared on the cover of New York Magazine in a turtle neck, and she's been spotted wearing much more modest looks around town. She's been wearing lots of high necklines and long sleeves.
These looks probably wouldn't raise an eyebrow if anyone else wearing them, but this is Kardashian. Her fans are used to seeing her in clothes that reveal a lot of skin. There aren't many people who would draw attention for looking so buttoned-up when they're wearing leather pants.
Kim Kardashian claims this is why
Naturally, people want to know what's behind the dramatic shift in Kardashian's style. In an interview with New York Magazine, she discussed the change.
Kardashian said she feels like she's entered a different time in her life. She's caring for her four children, working as a criminal justice advocate, and studying to become a lawyer. She says it doesn't feel appropriate to dress the same way when she wants to be taken seriously. 
Kardashian is also aware that she's been a part of a trend to show a lot of skin on social media sites like Instagram. She's become uncomfortable with how revealing pictures have become — to the point that she can't even scroll through her feed when her kids are present.
Kardashian doesn't want to stay on that path anymore. She also doesn't want the pressure to look sexy to take over her family time.
When it comes to taking pictures in thong bikinis, Kardashian says she just can't be bothered to take the time when she's supposed to be relaxing. She explains: "I actually just want to lay out. I don't care to take the time out of my day on vacation like I used to," she said. "Let's actually live in real time and enjoy it."
Is it because of Kanye West?
Of course, those are solid reasons to cover up a little more, but fans are wondering if they're the real motivation behind her new look. Her husband, Kanye West, has recently undergone a religious conversion, becoming an enthusiastic evangelical believer. West has been leading Sunday worship services, recently released an album of religious music, and has some evolving opinions on what Kardashian should wear. 
West has been a critic of Kardashian's clothes since the very beginning of their relationship. His focus used to be on getting her to wear more fashionable and sexy looks, but that has all changed with his new beliefs.
Recently West disapproved of her dress for the 2019 Met Gala, telling Kardashian: "You are my wife and it affects me when pictures are too sexy." Although she stood up to him over his complaints in the past, it seems like she's coming around to his way of thinking.
It seems that Kardashian has some important reasons to tone down the way she dresses. She doesn't owe anyone — neither her husband nor her fans and critics — an explanation.