Why Kim Kardashian Threatened to Fire Kourtney From 'KUWTK'
The Kardashian sisters used to market themselves as a package deal. They went everywhere and did everything together — from signing deals to making appearances.
But their dynamic has since changed. In recent years, Kim and Kourtney Kardashian, specifically, have failed to get along and seemingly started to distance themselves from each other.
Their relationship has grown so strained that Kim has no problem filming her family's reality show, Keeping Up with the Kardashians, without her big sister. She even threatened to fire Kourtney in the Dec. 8 episode. Here's why.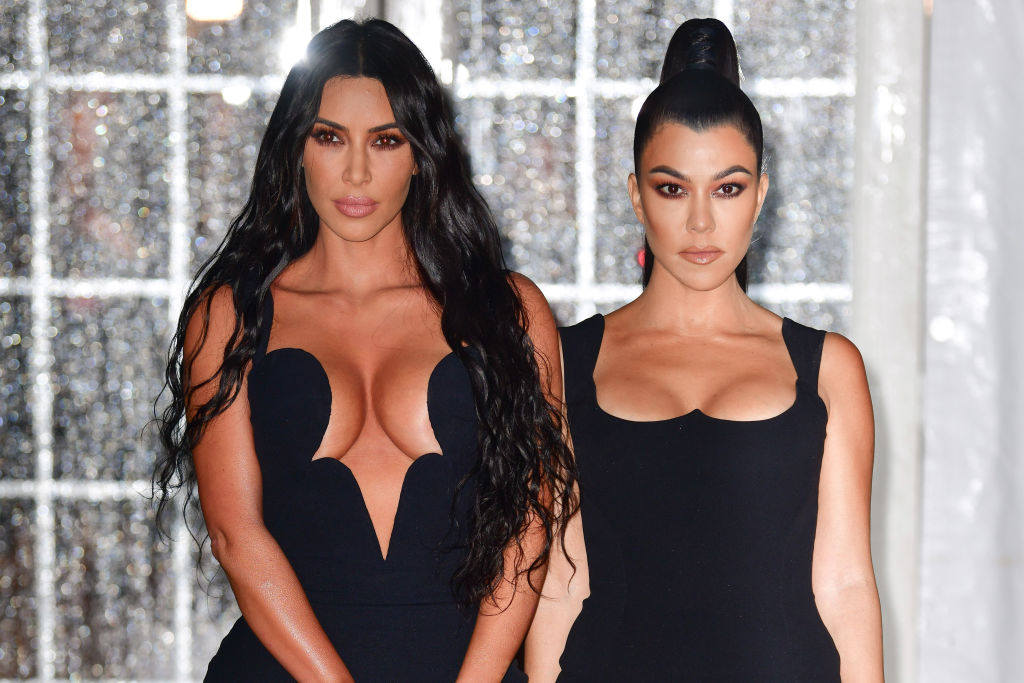 The reason Kim Kardashian threatened to fire Kourtney
In the episode, Kim criticized Kourtney for being so private about her personal life and refusing to open up to viewers. She confronted the Poosh founder after seeing a hickey on her neck.
But Kourtney played coy and kept quiet.
"My sisters are pretty nosey when it comes to anything in my life and I try to keep certain things private," Kourtney said in a confessional (via E! News). "I don't like to share about, you know, dating."
Her decision to keep quiet only made Kim more curious. At one point in the episode, she and Khloé Kardashian follow Kourtney to a house, believing that she was headed to see a new guy.
"I kind of feel like an a**hole following Kourtney, but early on we all made a pact to share our lives. That's our job," Kim explained in a voiceover. "Kourt spends a lot of time off-camera and won't talk about her relationship, but you'll see paparazzi photos of her and her guy."
As it turns out, Kourtney was actually at the home for a meeting. When she noticed her sisters spying on her, she flipped out and accused them of overstepping her boundaries. But Kim and Khloé felt that Kourtney didn't really have a right to be so closed-off, saying that they have a responsibility to show their lives on camera.
The moment Kim Kardashian threatened to fire Kourtney
After their back-and-forth, Kim called Kourtney and said, "We have a proposal for you. It starts with an f and ends with a d."
Kourtney initially said she was "down" for that, but she later broke down while texting Khloé.
"If Kim thinks she has the power to fire me from our family show? It's just crazy," Kourtney said. "It's just sometimes we need a break and I don't want to film with Kim."
Kim called and expressed her frustrations to Kris Jenner, who then spoke with Kourtney to try and hash out the problem.
"I, of course, am grateful for all the years of filming our show. But, you know, I've spent so many years on camera and I'm just in a different headspace," Kourtney explained. "It just was a lot of pressure on an everyday life and I've just outgrown that. I think the private moments are so special and I just need more of them."
"My well-being is more important than the show," Kourtney continued. "I'm not giving in and I'm not going to change my boundaries. That's not gonna happen."
Kourtney Kardashian has since stepped away from 'KUWTK'
In November, Kourtney told Entertainment Tonight that while she'll occasionally make appearances on the show, she'll no longer be a regular cast member.
"I've just decided to spend more time as a mom and put more of my energy there, but I'm not saying goodbye," the mom-of-three told the outlet. "But I think you'll have to see more of it on the new season, Season 18, which isn't airing yet, but it's being filmed, currently, in this room."
When asked whether the show could survive without Kourtney, Kim and Khloé said yes. But the Good American designer said she doesn't think her big sister will stay away for long.
"Yeah, I mean, we definitely love Kourtney and will miss Kourtney and whatever she decides to do, but people come, people go all the time in this family," Khloé explained. "I feel like it's a revolving door. So Kourtney might leave this week; she'll be back. They all come back."
We'll see.