Why Kim Kardashian's Bodyguards Had to Tackle Kris Jenner
A brand-new season of Keeping Up with the Kardashians just premiered and fans can't get enough of all the drama in the famous family. From the backlash of the Jordyn Woods/Tristan Thompson scandal to problems with Kris Jenner's longtime boyfriend, Corey Gamble, all the tea is getting spilled in a season that will no doubt prove to be hotter than ever.
On a sneak peek of the September 22nd episode of Keeping Up with the Kardashians, E! showed Kim Kardashian driving with her best friend Jonathan Cheban when she receives a call that her security team was forced to tackle Kris Jenner. As it turns out, there is a particularly important reason why Kardashian's security team is on high alert.
Why did Kris Jenner get tackled?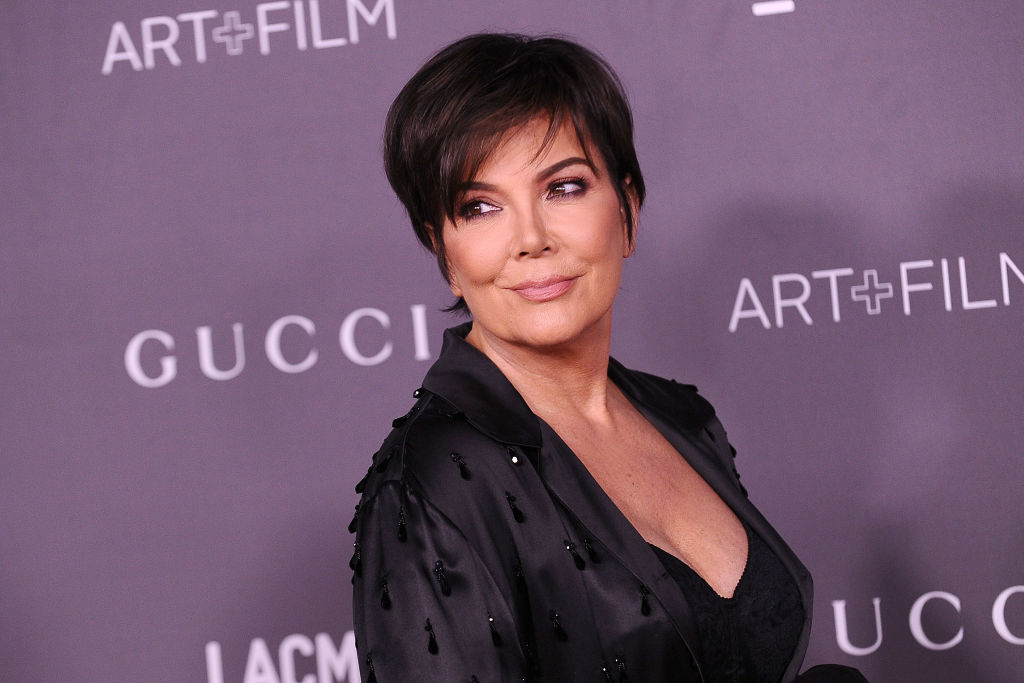 In the sneak peek, fans learned that Jenner had gotten tackled by Kardashian's security team simply for being in her backyard when she wasn't expected. Kardashian's younger sister, Khloe Kardashian, was the one to call her and break the news, and although Kim Kardashian was immediately on high alert, Jenner is clearly none the worse for wear after the incident.
While fans started speculating that some of Kardashian's security team might be getting fired after they tackled Kardashian's mother, it is pretty unlikely. It seems probable that Kardashian will be grateful to them for being on high alert, especially after the traumatic incident that she suffered nearly three years ago while in Paris.
What happened to Kim Kardashian in Paris?
In the fall of 2016, Kardashian had just given birth to her son Saint when she headed overseas to Paris to celebrate Paris Fashion Week. Unfortunately, the trip would devolve into a nightmare that Kardashian wouldn't ever be able to forget.
Only days after her arrival in Paris, Kardashian was alone in her hotel room when it was broken into by two armed and masked robbers disguised as police officers. Kardashian was bound and gagged and held at gunpoint in a bathtub while her room was ransacked and a selection of priceless jewels were taken. 
The men fled without harming Kardashian. After they left, she was able to break free from her restraints and called the police. She didn't stay in Paris for the remainder of the festivities and quickly boarded a plane home, where she went into seclusion for several months.
Eventually, she broke her social media silence and talked about the incident in detail. Kardashian revealed that her personal bodyguard wasn't with her on the night of the robbery, and was chaperoning her sisters around town instead. Since the robbery, Kardashian has become much warier and has heightened her security measures. 
Kendall Jenner has also been a target
Kardashian isn't the only member of the famous family who has had brushes with criminals. In the summer of 2016, Kendall Jenner dealt with a stalker who approached her while she was pulling into her West Hollywood home. While the man was quickly apprehended by law enforcement, the incident was jarring, to say the least.
Beyond just the Kardashian-Jenners, there is a long and sad history of stalkers, robbers, and criminals attacking celebrities. And sometimes, the victim isn't so lucky as the famous reality family has been.
With the scares that the Kardashian-Jenner family have had in the past, it makes total sense that Kardashian's security team would be trained to respond to any perceived threat, even before fully identifying the target. Still, they might tread a bit more carefully in the future, knowing that the "momager" might be sporting some sore joints after the tackle.